This post is part of a social shopper marketing insight campaign with Pollinate Media Group™ and KuKee, but all my opinions are my own. #pmedia #KuKeeapp http://cmp.ly/3/8vNxcO.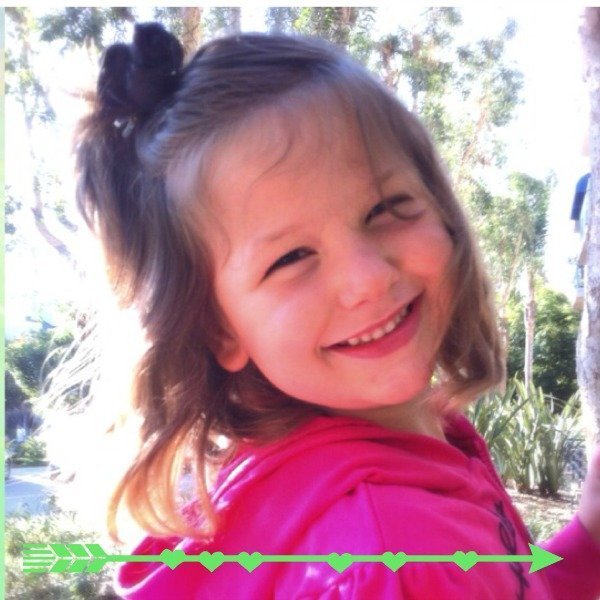 So this week has unfolded into something entirely different from what I expected. I thought there'd be five mornings of me dropping Coco off at school, and five mornings/afternoons of me getting some solid work hours in there. Because you know what? Chaucer is SO much easier by himself.
But…we had that minor change in plans. And now she's home. And it's different from two weeks ago when it was still "summer." Now I feel that I have to contribute to this education of hers.
And…um. Can I just say that preschool/kindergarten is EXHAUSTING?! Ugh. I could never do this for a living. But I can do it for my kids. Heck yes, I can.
So we've been having a big time.
Day 1 involved raiding my old scrapbooking hoard to supply random stickers and interesting card-stock. We came up with some very unique creations.
I also tuned into the Toddler Genre station on Pandora.
And read stories from the children's Bible. We went over Moses and Passover. So…of course yesterday Chaucer asked for the "bloody story." I truly believe the Bible is sometimes just not age appropriate.
Anyways, I made a mad dash to Target and found some school supplies.
Day 2 was better organized. Although this video probably doesn't really show it. Yes, my house is a mess, but we had a fun day.
Is it better to have one child?
Because I have to parent them as a duo, I have always loved this fun window of time where Chaucer naps and Coco is solo. I've decided that now that we're "homeschooling" I'm reserving that time for fun activities that don't involve Chaucer.
Like fashion shows and photo ops. Because…duh….that's what girls do.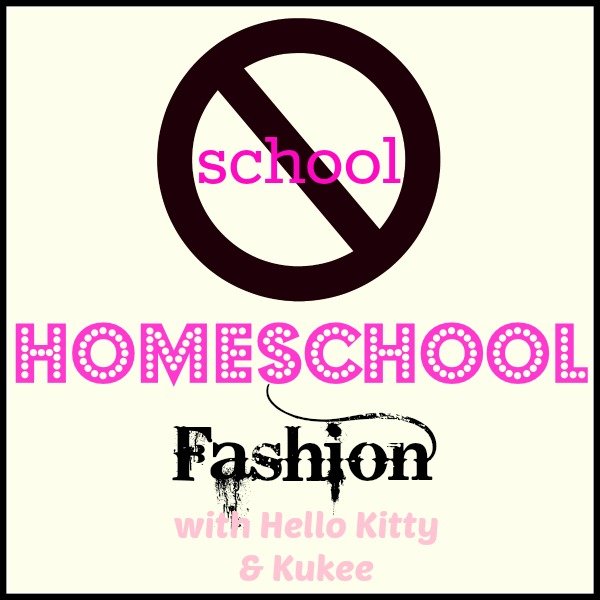 Homegirl is obsessed with Hello Kitty and so part of her "Back to School" wardrobe involved some Hello Kitty. I know she's not the only one. The fact that I see Hello Kitty everywhere is proof that girls. love. Hello. Kitty.
So I'm writing to tell you that I'm stoked about an app. An app that will be used in homeschool—while Chaucer naps. It's called KuKee.
And while I love it, it's also a bit of trouble. Because it just fuels that Hello Kitty fire, if you know what I'm saying. As in, makes Coco want more Hello Kitty clothing.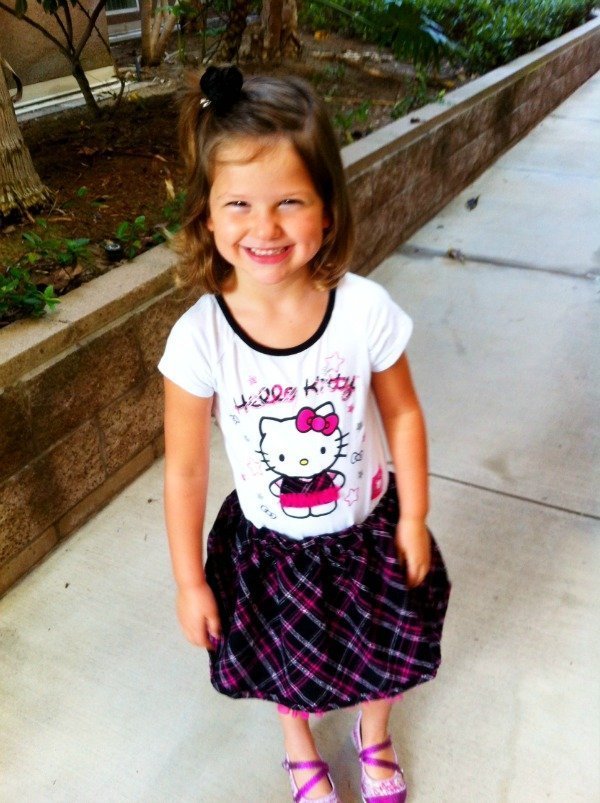 I got these sweet suckers at Macy's for 40% off! Woot woot! And not only do they keep her from being naked, but they provide some safe and fun entertainment. See, each piece comes with a special tag designed to sync with an app.
Woah.
I just used some tech words. And I think I might have used them right.
This is the tag you want to look for on the clothing.
Once you have downloaded the KuKee app, you'll open it up and it will be in camera mode. Hold the camera (scanner) over the tag and you will activate the game. I probably made that sound harder than it actually is, but trust me. It's super easy.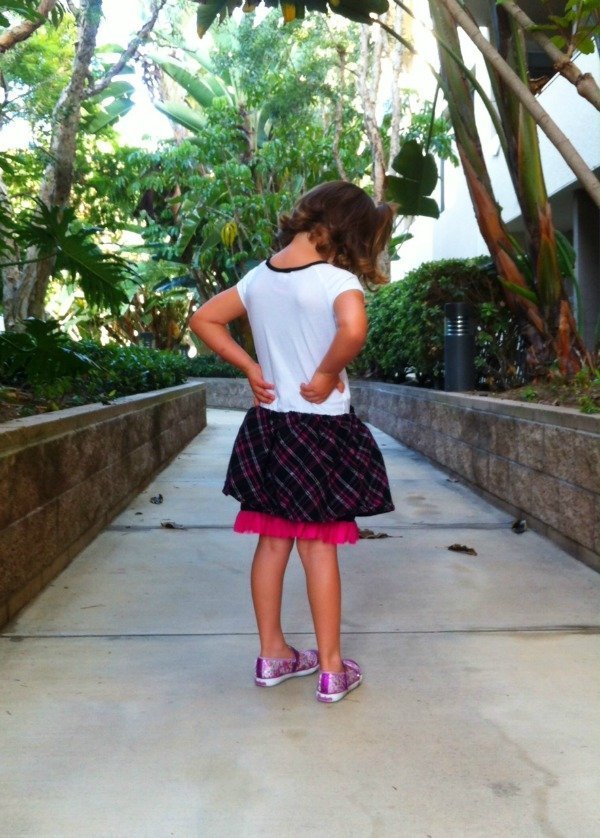 Again, There's a ton of Hello Kitty stuff out there, so if you want your kids clothing to also be a fun plaything make sure you get the Evy of California line at Macys.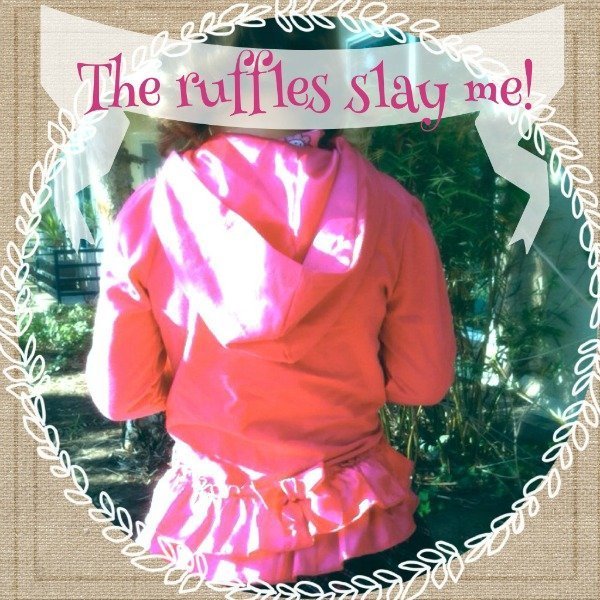 I honestly don't know if I'll be able to live without a ruffled sweatshirt now. Why should SHE be the only one who has one??!
Moving on. Oh yah. You're kids. *ahem* Then, they can do fun things like take selfies. I don't know about your kids, but mine LOVE taking selfies. And I am a hater of *most* selfies. If I leave my phone unattended to I'll find scores of photos showcasing the same angle of my daughter's forehead. Kinda like this one.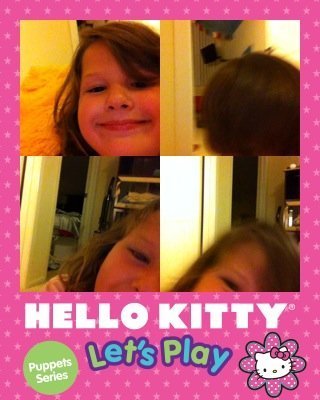 But, KuKee sort of works with your kid and gives fun commands like, "Smile!" "Jump!" "Spin around." As Coco can't read yet I have to play it with her, and even then she's obstinate. She'd rather make the same face in every. single. photo.
Grrr.
But whatevs. It's a fun, free activity that she gets to do when Chaucer's asleep…unless he's awake and wants to play too.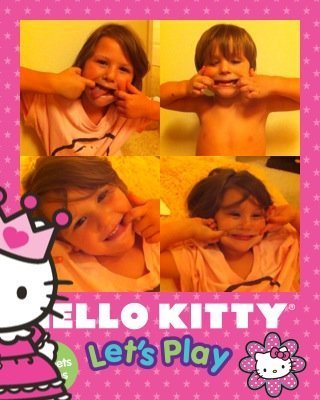 Homeschooling is so much cooler with apps, huh? If your kid digs Hello Kitty get in on the fun and you can post to Instagram, Twitter, and Facebook