There's something about the end of a year, and the beginning of a new one that makes me all ambitious and plan-happy. I begin to feel the restlessness in November–anticipation for the holidays, and an urgency to "figure out" the new year. All through Christmas I try to dwell on THIS year. Right NOW. But the new year waits around the corner with its fresh, clean slate and endless possibility!
I'll FINALLY give up Diet Coke. I'm going to learn French! I'll start my own business. Take up knitting.
I eat that stuff up.
Several years ago, my family started …Wait, no. We "borrowed" from a smarter family a new tradition that meshes the contemplative nature of Christmas Eve with the excitement of the new year. While we weren't the ones to come up with it, I am so very glad we implemented it into our Christmas Eve traditions!
Here's the scoop:
On Christmas Eve, after the parasites have been put to bed, the "grown ups" settle round with a glass of wine or cider and my mom hands each of us an envelope with our name on it. Inside those envelopes are our goals from the previous year. First we read those goals to ourselves, and then we write a new set for the next year. The goals are broken into three categories:
Personal, Physical, and Spiritual.
Is it better to have one child?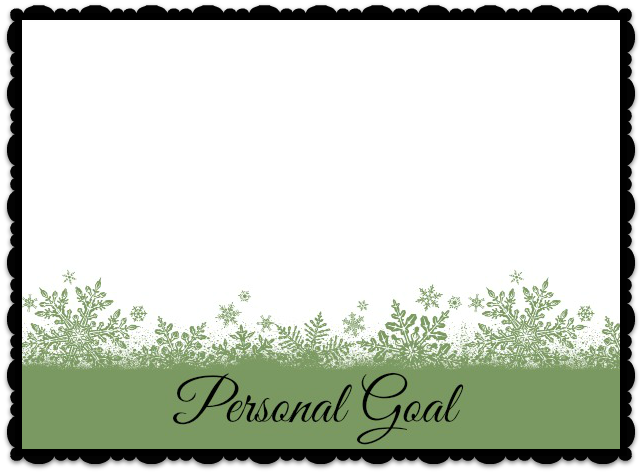 The personal goal can be anything that is subjective to our own life. Obviously it looks different for each of us. One of us might have a goal to get accepted into college, or grad school–or apply for a new position. Another one of us might strive to learn a new skill. For the last two years I have wanted to get better at photography.
The physical goal is anything from losing weight, to running a half marathon, to having a natural labor and delivery. (I don't know if that will be my goal for the year. Ouch.)
Last year, the hubs wrote down, "get a pneumonia vaccine" because we had spent Christmas Eve at urgent care all day–he had pneumonia. Our tradition actually reminded him and he got his vaccine two days ago! Turns out the vaccine gives you a dead arm for about a week.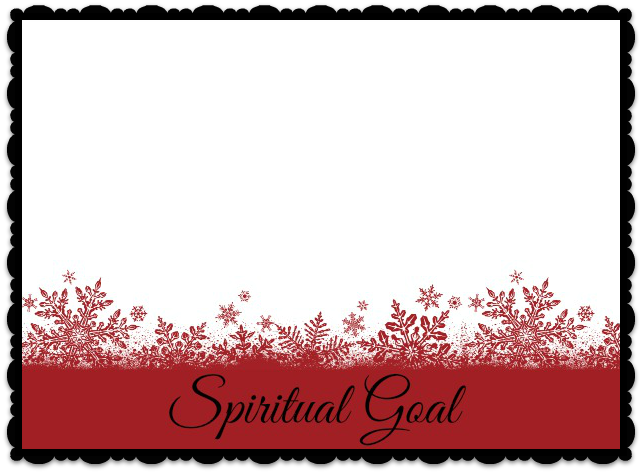 The spiritual goal has to do with our relationship with Jesus. Some of us will strive to share our faith more, while others will want to work on their prayer life. No matter what the goal, it helps to have it written down.
After we formulate our new goals we go around the room and share the previous year's. This is always a little challenging, because more often than not we have failed at most of the goals. Much hemming and hawing and shaking of the head.
But truly, I love this part because it's a recap–an in-depth look at each person's year. I am close to my family, but as I live five hours away from them there is a lot that I miss throughout the year.
As each sibling or parent becomes vulnerable by sharing their accomplishments and failures, we grow closer as a family. Then we each read our new goals and get to share what we are looking forward to in the new year.
My family is a really loud, rowdy, and goofy family. We aren't the sort that sit around quietly. Half the time our living room looks like a scene in an SNL sketch. There is always at least one brother on a guitar (it can be up to four), munchkins hanging from stair bannisters, a group engaged in a loud discussion, another person quoting Disney movies, someone in the kitchen making cookies, a crying baby, two boys wrestling, oh, and something playing on TV. Whoops! Forgot about the YouTube clips running on a laptop–that is the other constant feature.
I love my family.
Anyways, something about this tradition calms us all down and gives us that much needed time for reflection. It allows us to be open and serious, for once. It's a safe place.
Sealing that envelope for the next year is a promise to make a change. And that is the greatest thing about a new year. So if you're looking for things to do on Christmas Eve, I highly recommend you consider this tradition.
Do you have any special traditions for Christmas Eve? Please share!