If there is one thing that we parents want, it is for our kids to succeed. To shine bright. To be the best they can be. There are lots of articles and tips out there on ways you can help your child succeed.
But what about when someone else's kid succeeds? What about when your child isn't shining so bright, and the spotlight is justifiably on someone else?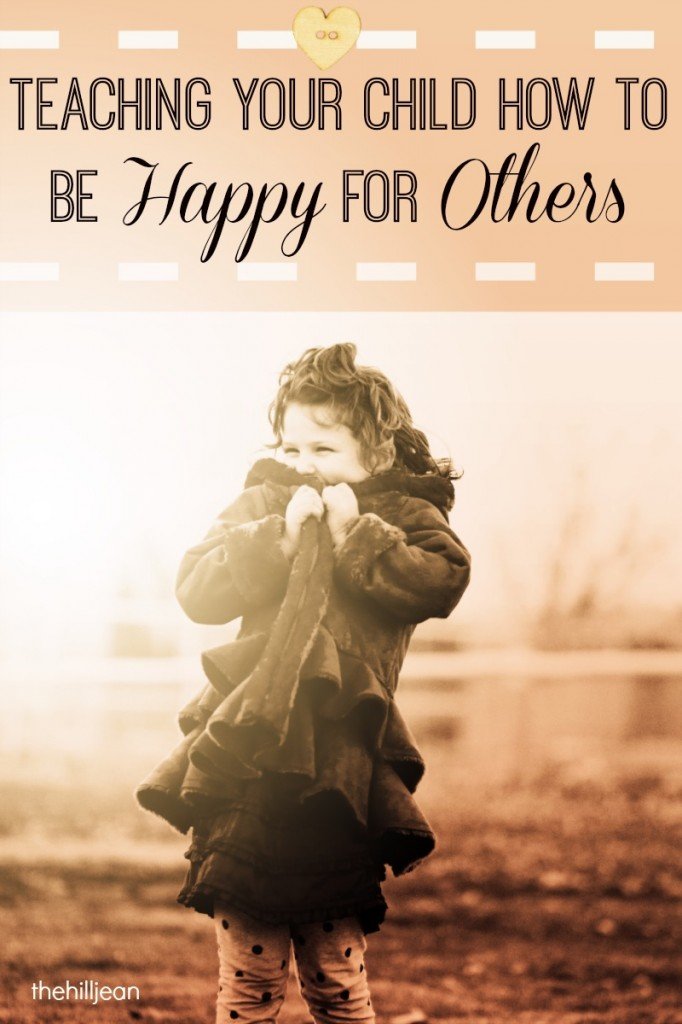 No one wants to talk about this. It's uncomfortable, a little sad, and we don't want to admit that our kids can't do everything. So everybody gets a trophy and we plunge them towards success. Blindly hoping that we'll find that one area where they'll dominate.
A few months ago, my pastor said something that I had never heard anyone say before. It shocked and embarrassed me. To paraphrase, he said:
"They say that you'll know who your true friends are when bad things happen to you. But I don't think this is true. You'll know who your true friends are when good things happen to you, when you're succeeding in life and things are going well. Because one of the hardest things about being a human is finding happiness in someone else's success." ~Erwin McManus
I know this is true for me. Its easier for me to be an active, loving friend to my friends who are in need. But my friends who are just amazing success stories? Well, sometimes they are hard to be around. Their happiness and success illuminates my discontent and failure. So its easier just to not hang out and wait for something bad to (finally!) come their way.
Don't act like you don't know what I'm talking about. Also, don't worry, we're not focusing on the adult aspect of this for long. But I wanted to point out that how we feel as adults in light of other peoples achievements is not so far removed from the feeling our kids have to deal with in their relationships.
At this point in life, Chaucer has it easier than Coco. Maybe its just for a time, maybe this will always be how it is.
Chaucer is fearless, extremely coordinated, and charming.
Coco is timid, slightly clumsy, and somewhat shy.
Is it better to have one child?
The bars are a huge obstacle for Coco in gymnastics. She has a full-on panic attack whenever her class has to work on flips. I've worked it out with the coach to give her more time because she is so afraid.
The other day at the park, Chaucer tried doing a flip for the first time on the bars. He landed it perfectly. Coco looked on with a crushed expression on her face.
As I cheered and clapped for Chaucer, Coco's eyes filled with tears and she ran and hid.
When I found her hiding behind a tunnel, I pulled her tear-streaked face towards me and she blubbered:
"WHY is it so easy for Chaucer? Everything he does is easy for him! He's only three! I'm five! Why is he better than me??"
What made this confession even more difficult was that Chaucer was stranding right there.
The fact that he could pull himself up, flip over, and land on his feet at three years old is a big deal. I've seen many other five and six-year-olds struggle with this. But like I said, Chaucer has always been incredibly coordinated. The kid started rolling over at nine days old, if that tells you anything.
He was proud of himself, and I was proud of him too.
But his happiness in achievement brought sadness to Coco. I was torn.
Its hard as an adult to accept that I cannot be good at everything I do. I can be good at some things, and maybe really good at a few things, but there is always someone else who is doing it better than me.
This sucks. However, if my happiness is contingent on my success and other peoples failure in comparison then it might as well be a unicorn. I'll never see it.
I had to explain this to Coco. I had to tell her that she won't be able to be amazing at everything she does. Some things will be very hard for her. But there are things she can do so well that bring happiness to others. And this is what we focused on.
The challenge as the parent is to not help your kid make side-by-side comparisons of themselves and others. You don't want a nasty child who measures everyone against themselves, and feels better because they can one-up someone who struggles in some area that they don't. No one wants to be around that. It's obnoxious and joy-sucking.
How do we teach our children to respond appropriately to other people's success?
1. Teach them to be grateful.
The best way to combat jealousy is with gratitude. The root of jealousy is truncated when you stop thinking about what you're entitled to, and focus on all the glorious things that you were freely given. It's an old adage, "Count your blessings," but it really works.
If you're not familiar with Ann Voscamp then maybe you're living under a rock. So climb on out and familiarize yourself! Anyways, she has a great post on how to Teach Kids To Be Grateful. She lists fifteen super easy, tangible things that we parents can do to engrain gratitude in our children.
2. Teach them that happiness comes from bringing happiness to others.
It's not rocket-science. And as parents, we should not be surprised by it. After all, aren't we most happy when we see our kids happy and enjoying life?
We have to teach our kids that their happiness comes from bringing happiness to others. My friend Chris, over at The Mom Cafe has an amazing story about her daughter who struggled profoundly in swim team. I love what happened in this story and how her daughter was able to just shock everyone with her strength and sweetness of character. This is the kind of girl I want Coco to become.
3. Teach them to identify both their strengths and weaknesses.
They ask you this in job interviews, right? Why shouldn't we teach our children to be honest with themselves. Having this information will not hurt them if we use it as a way to grow. Remember the difference between a fixed and growth mindset? Yah, it comes in here too.
It's important to cultivate a healthy confidence in our kids. We want them to take pride in things they do well. It's our job to help them find it.
We should praise them for things they do well.
We should praise and encourage them in things they don't do well.
We should praise other people in front of them so that they learn to recognize and be happy for other people's achievements.
What is challenging about all of this is that we have to cultivate it in ourselves first. I never knew raising children would be so convicting for my own soul.
If you would like to weigh in on this, please do so in the comments. I'd love to hear how you'e handled this as a parent, and as a person.
This is the conclusion of our Lasso the Moon series, and if you want to catch up you can click these images to read the previous posts!