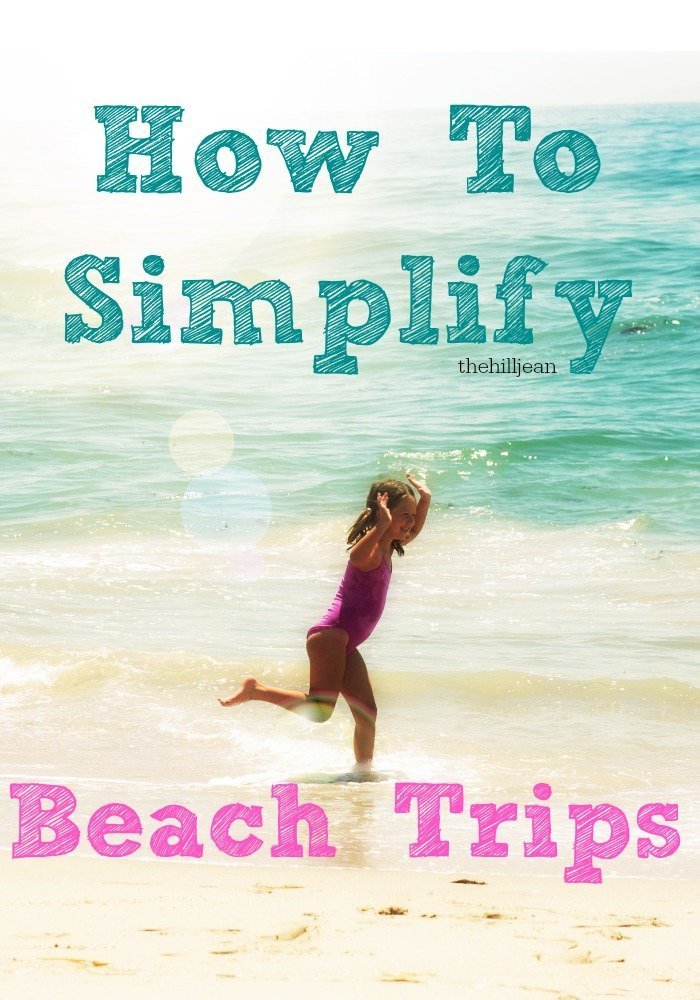 It's summer, you want to go to the beach with your kids, but you know it's a hassle. Today I'd love to share some of the things I've learned that really help simplify our beach trips. We go weekly, and I like to think I have it down to a science.
Is it better to have one child?
1.) Antibacterial wipes.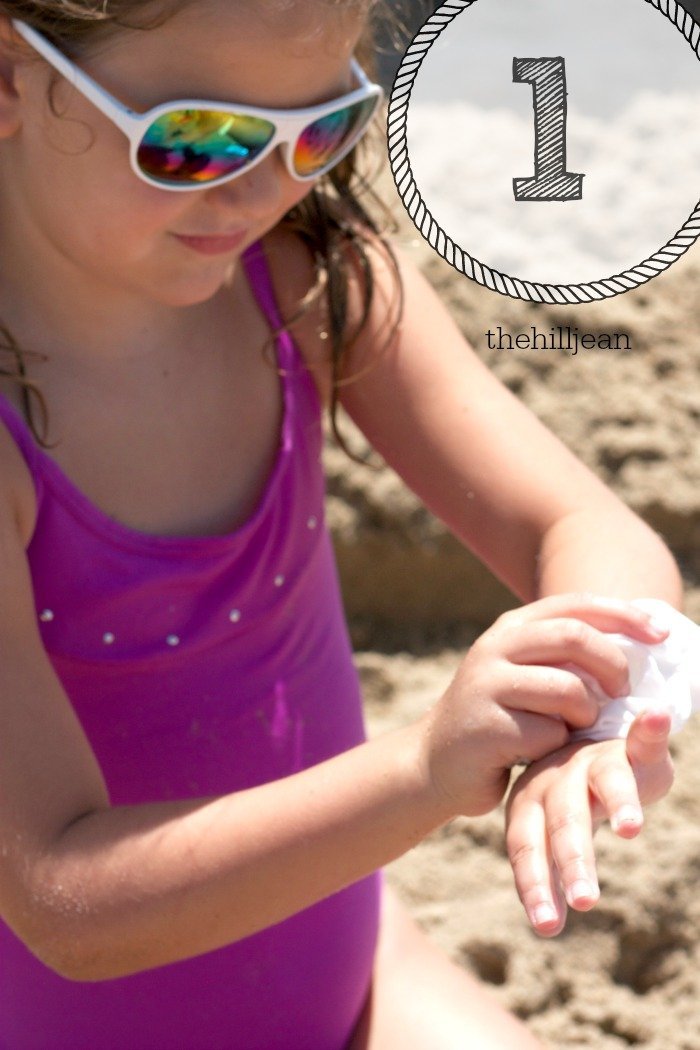 Whether used to sanitize the public toilet, clean grimy hands, or wipe off excess sunblock, antibacterial wipes are mom's best friend. Small children just don't get the whole "squatting" over a suspicious toilet gig. And even if they did, they would probably pee all over your feet, so that's no good. I bring antibacterial wipes and just do the public a service by cleaning off the seat beforehand. Because honestly? Can you imagine making a seat cover out of TP and then your child sitting their wet, sandy hiney on it? No thanks. Also, there is never any soap in beach bathrooms. I don't really know why, but it's just not there. So you'll want to clean everybody's hands after being in the sketchy bathroom.
2.) Bath robes.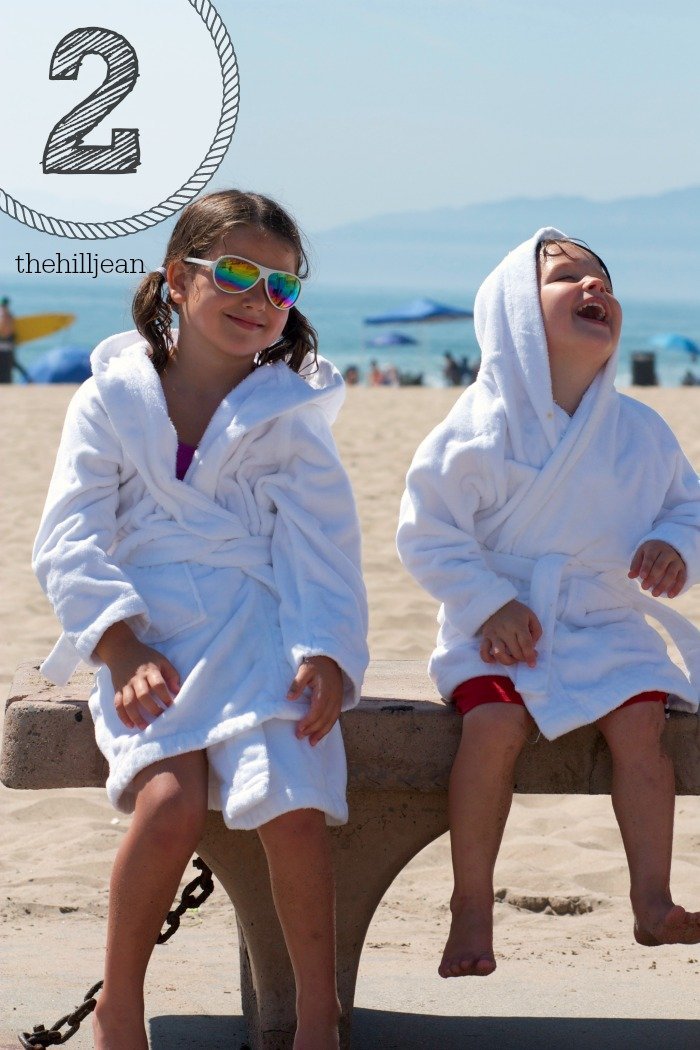 Seriously, leave the kid towels at home and do yourself a huge favor by getting them terry bath robes. I found ours at a thrift store for like $3 each (which was a crazy deal). We use them every week and I love the convenience! An added bonus? Bathing suits can be taken off under the robe AND you can re-dress them in the warmth and privacy of your vehicle.
3.) Capri Sun juice drinks.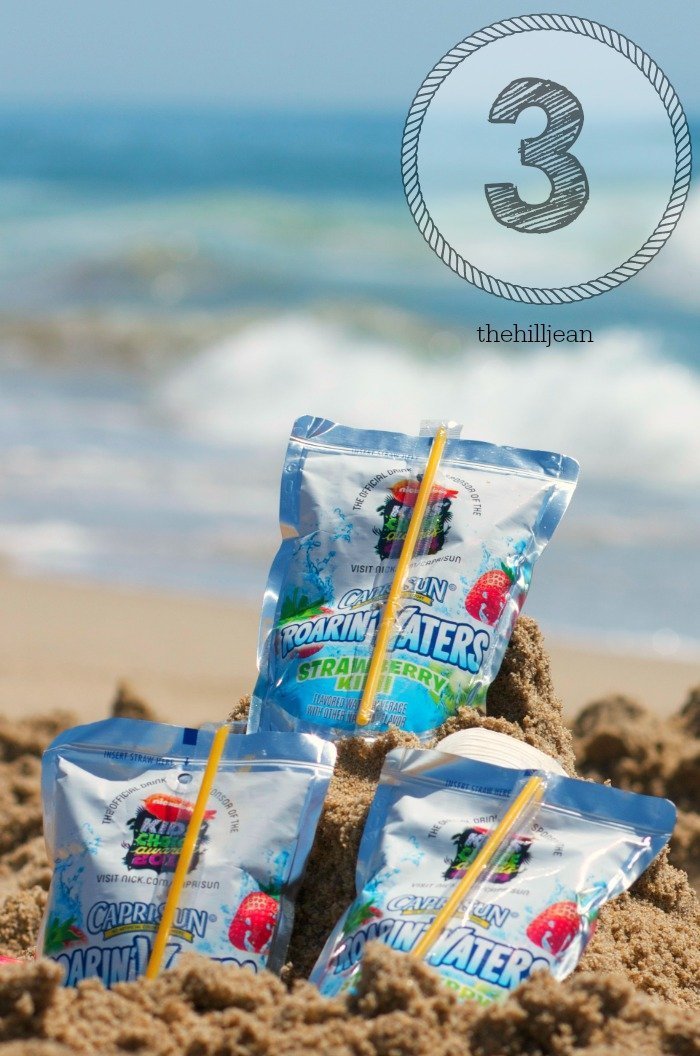 Ok, so Capri Sun juice drinks are my favorite beverage to bring to the beach for the kiddos. Why? Well, first of all my kids love them and think of them as a treat. I love that Capri Sun juice drinks have 25% less sugar than regular leading juice drinks* and no artificial colors or flavors in them. While I don't give my kids juice every day, it's nice to have a fun, hydrating drink for them on special beach days.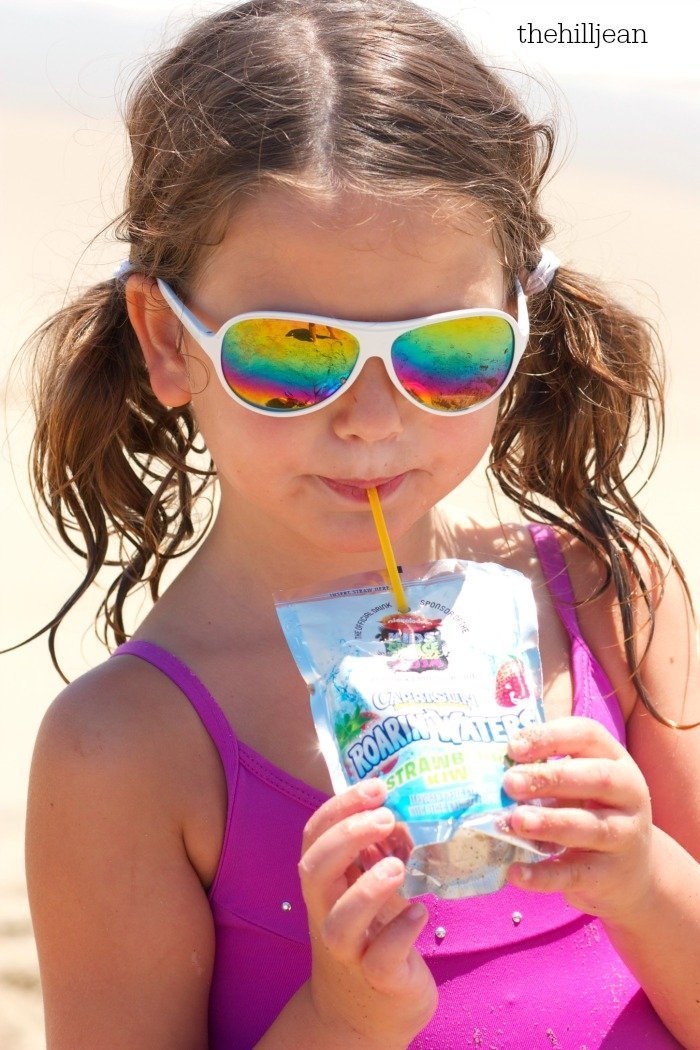 Second, the juice drinks have no artificial colors, flavors, or preservatives. And thanks to the new clear bottom pouch, kids and moms can clearly see the quality of the drink. Yes. Clear bottoms, folks! Apparently, consumers wanted to see this change and Capri Sun listened. I like brands that listen. Check out their parents page here: http://parents.caprisun.com. The third reason I like to bring Capri Sun is that they don't take up a ton of space in my ice chest. I like how they kind of conform to whatever shape I need them to be. Also, since 2008, more than 200 million Capri Sun pouches have been collected through Capri Sun's partnership with TerraCycle and recycled and upcycled into durable goods.
So there you have it. I'm not kidding, these three things really do make my beach trips with the kids so much easier. What things make YOUR beach trips easier?
*Capri Sun juice drink product 16g sugars; leading regular juice drinks 22g sugars per 6 fl oz serving.