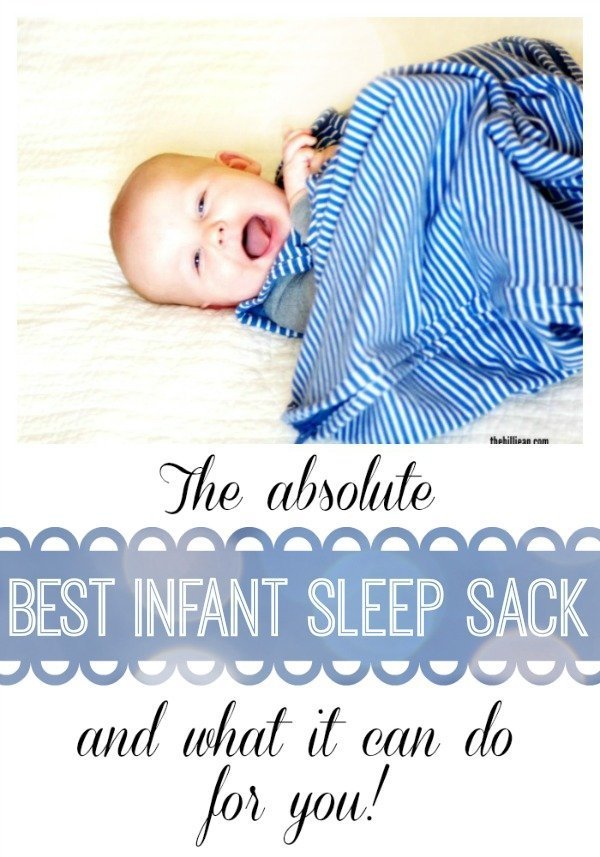 It's basically taken me three times to finally figure out what is best when it comes to all things baby. With my first baby, everything was new and I just got all click-happy on the registry. Things fell into place, largely because people were generous.
Then I had my second baby. Let's just call the whole second baby thing "whiplash." Cause, wow! I just didn't get a chance to recuperate between one and two, so when "two" finally came it was like arriving at the end of a really crazy roller coaster. Every task was performed as if I was in survival mode.
Naturally I waited four years to have the next baby. I mean, after about three years of living in panicky survival mode, I was ready for a break. I needed to get older and wiser.
Boom! After having two little kids, I felt confident that I finally knew what I was getting myself into. I had figured out the best approach to all things baby.
But, no.
Turns out, even after having baby #3 I need help. So when Merino Kids approached me with an opportunity to review their product, I was all, "OMG! YES! Please! Let me try something new and see if it works this time!"
So, they mailed me this gorgeous Merino wool sleeper sack. It arrived and my only disappointment was that it didn't come with a long, droopy sleep cap to match. Because? Oh my gosh! This thing is so darling, and Tenny looks like something straight out of the nineteenth century.
Is it better to have one child?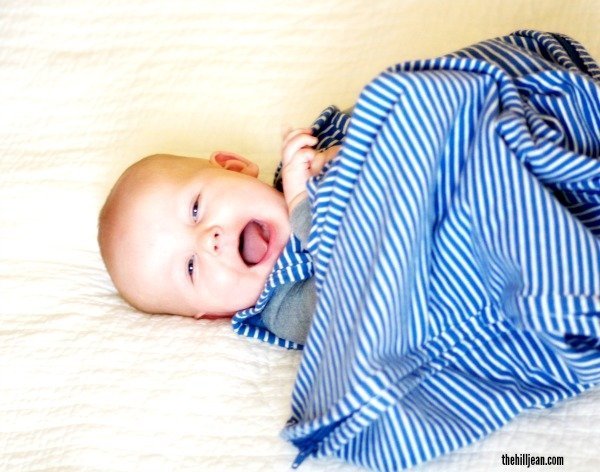 You know that thing new moms do? That thing where you get up at random hours in the middle of the night to make sure your child is still ok, and that the blanket isn't wrapped around their face? Yah. That thing. It's scary, right? Even after the third baby, that fear never goes away.
Well, this sleep sack has really helped with my fear of creeping blankets.
What I do is just put Tenny in a regular cotton sleeper and then fasten the Merino Kids sleep sack onto him. I can confidently lay him down in his crib and KNOW that he'll be warm (but not too warm) and able to move around without any blankets becoming choking hazards.
Tenny loves to squirm around a bunch. Swaddling only lasted about a month with this guy. He just likes to fidget and kick his chubby little legs. The sleep sack allows him to do this in a safe, warm, and healthy environment.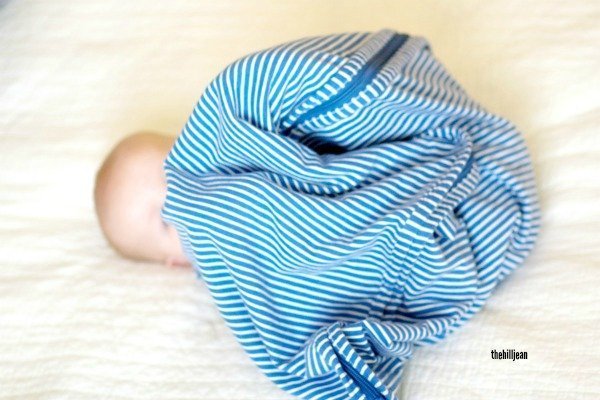 See? If he was in a blanket that would be all over his face. Yes, his feet are straight up in the air.
The Merino Kids sleep sack is so soft. It's absolutely cuddly. And? It has a front and back pocket that make it super easy to check the diaper, without removing the entire sleeper.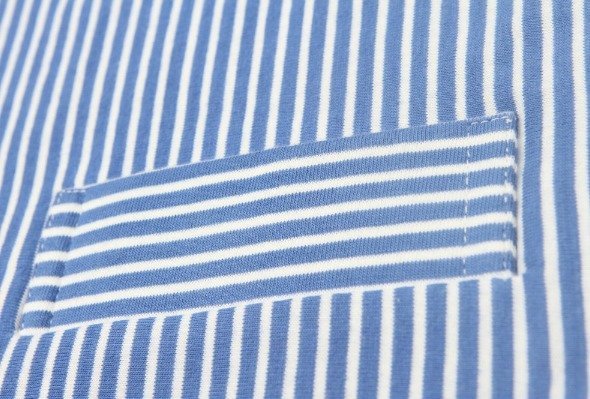 The snap buttons and zipper make it really easy to get him in and out of it. The product really is made beautifully.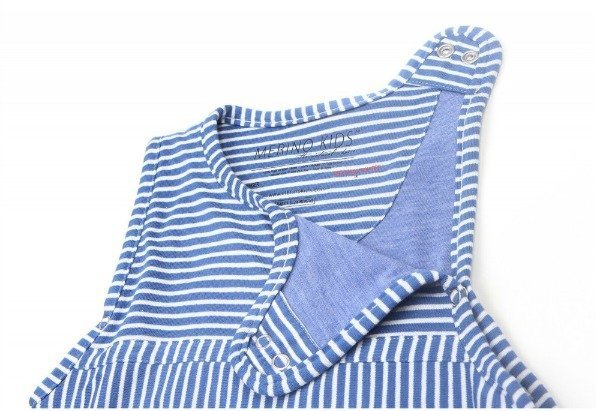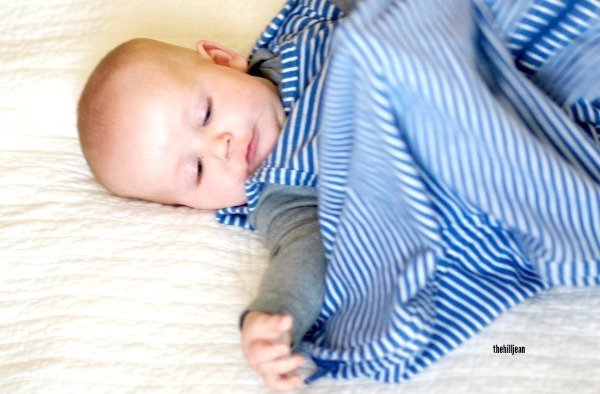 Also? This thing is going to last us about two years. There is so much room for Tenny to grow and I really appreciate that fact.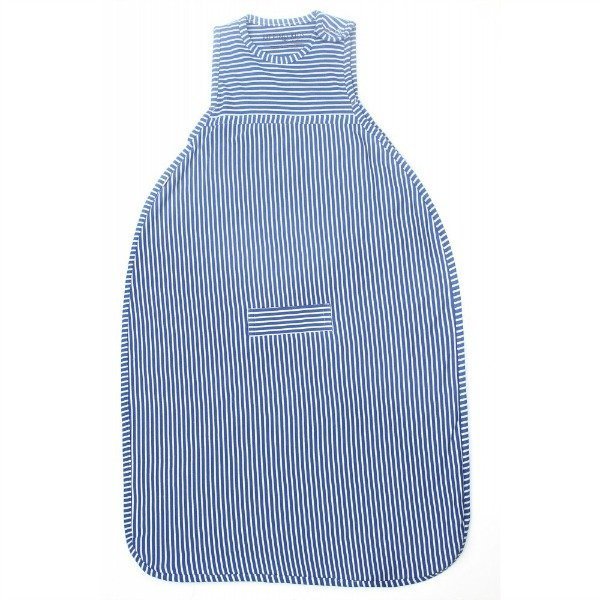 This is one of those things that I don't know how I did without the first two rounds. If you think that the price is at all steep, just remember that it's a purchase that will last you TWO YEARS. Thats two years that you don't have to stress about breathing or choking hazards. Two years where you won't worry that your baby is going to be too cold or too hot during the night. I say it's worth it.
After having three kids I think I can justifiably make claims about what baby products really do work. This one? For sure!
Here's a few quick facts taken from the Merino Kids website:
World's best and #1 top-selling merino sleep sack in the USA and worldwide. Others can't beat Merino Kids' patented iF award-winning design, premium fabric and superior workmanship.
For parents who want the very best. Crafted by master tailors from luxuriously soft Superfine Merino wool. 100% natural, itch-free and allergy-safe. Organic cotton outer layer for extra durability.
Textile scientists recommend the Merino Kids sleep sack. Baby doesn't wake up cold or overheat. Naturally absorbs and releases moisture to create the perfect safe micro-climate in any season for rooms 64°F to 80°F.
First sleep sack in the world to achieve the stringent UK BSI standard for baby sleep sack safety, and the only merino sleep sack certified to this safety standard. Baby has freedom to move yet can't slip underneath or wriggle out.
Fits babies 0-2 years safely and comfortably. Innovative safety belt aperture makes it easy to transfer sleeping baby between car seat, stroller and nursery to maintain sleep routine.
***Merino Kids gave me a sleep sack in exchange for a review of their product. All opinions are my own.