Ok, I don't want to be the totally annoying person who is always talking about her diet or fitness program. I don't. But, yesterday was Tuesday–Transformation Tuesday, and it got me thinking about my own transformation.
I actually look forward to see what people post on Transformation Tuesday. Whether it's a pregnant belly growing, or a fat belly getting smaller, I like seeing those transformations.
There's something so inspiring about seeing people meet their goals, and to get to see the play by play of how they arrive there is an added treat. Now, if you know me at all you know I HATE selfies. I love fashion, I love beauty, I love exercise–well, I'm working on loving exercise, but what stops me from posting pictures of myself in my favorite outfit or a great day with eyeshadow is my hatred of selfies.
I don't want people to think I'm vain, even though I'm totally vain.
But we all are, right? At least on some level. Even if you're one of those people who takes pride in not caring about how you look, you are by definition being conceited about the way you look. You're welcome for totally dismantling that for you. Now go curl your hair.
I don't like seeing people being vain (through selfies), but at the same time I DO like to be inspired. So, hypocrite that I am, I actually love following beauty bloggers and fashion bloggers just to SEE what they are wearing on their faces and bodies so that I can go and try to copy them.
So, back to the whole transformation selfie thingy. I've been working hard since January 1 to lose my baby weight and get in shape. My husband has been working to lose his sympathy baby weight and also get in shape. It's not about just looking better, its also about feeling better. And oh my gosh! We both are feeling so much better.
Is it better to have one child?
I thought today I'd pretend it's Tuesday and show you some of the transformation. I don't have any pictures of Matt right now, and he'd probably hate it if I posted them, so you're stuck with me. They're not awesome photos. I took them with my phone and I really need some makeup.
BUT!
They show part of my transformation–they show that I have worked hard. I should have taken a before picture, but I didn't ever get around to that in the beginning. What I do have is a photo of me on my birthday in December so we'll just use that as my before, ok?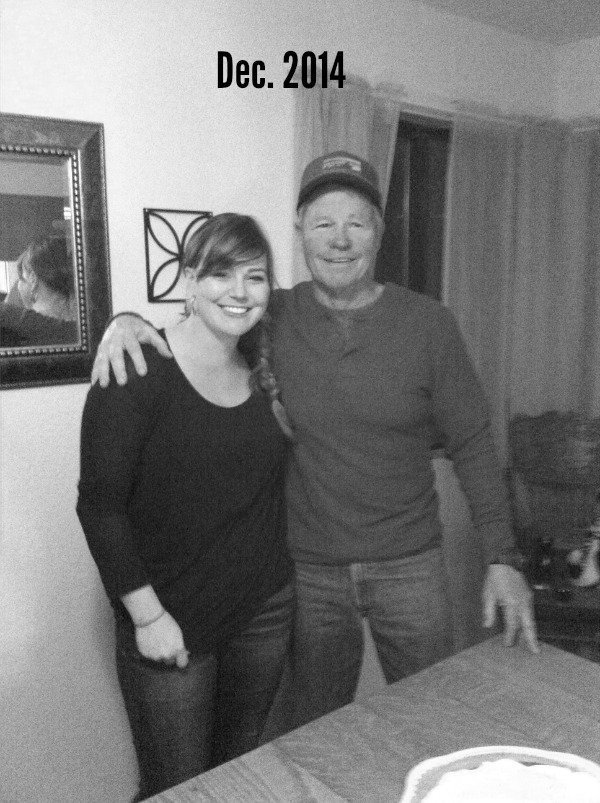 That's me and my super fit Dad. Our birthdays are a few days apart.
And here's me today.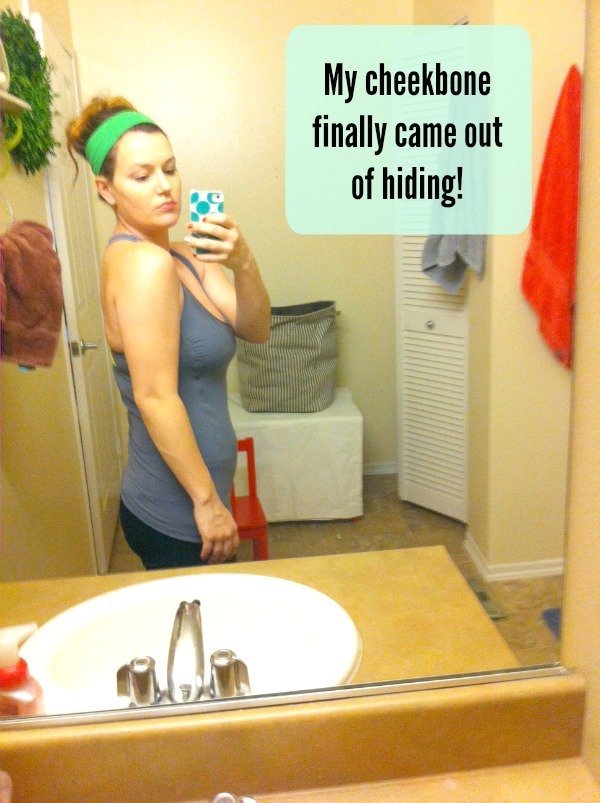 Sorry for the crappy quality, but I have an old phone and fluorescent lighting :/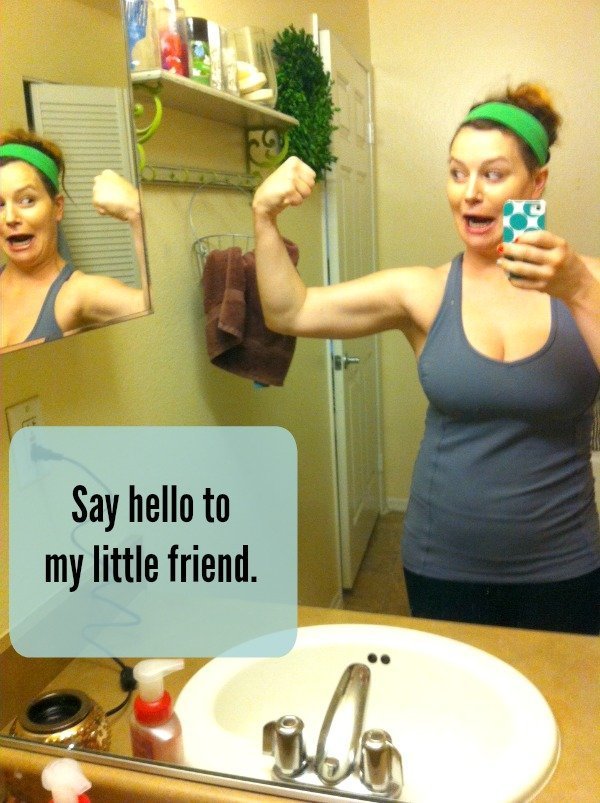 I clearly do not know how to take pictures of myself without being goofy.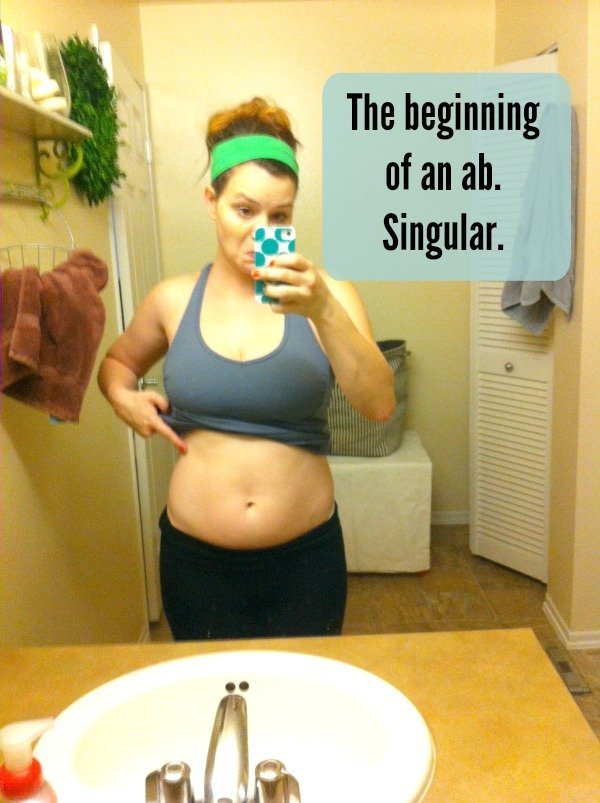 I have decided that for once in my life I want a little six pack. It doesn't have to last long, I just want one photo of evidence that I had one. Especially after dealing with the whole recovery of cesarian birth, can I get an amen?
So there you have it.
49 days so far. 15 pounds gone. And a wee bit of muscle gained. Hurray for transformations! If you're working on a health goal this year I hope that this inspires you. Next week I'm gonna share some of the ins and outs of what we're doing. And to make up for the horrid photos I promise some cute ones of my little baby tomorrow, ok?