Well, in nine hours we will be boarding a plane for Hawaii! I thought I would blog about it before so that if I want to blog there, everyone will be up to speed with what we're doing ???? Soooo this is a great opportunity for Matt and my future careers. We got accepted into the Hawaii International Conference in Humanities, and what that translates into the academic world is like a nice little gold star on your resume or "CV." Now, I'll be honest, I didn't submit with an ambition to have a prestigious resume someday. Right? I'm sure you all figured that out. Its in Hawaii for crying out loud! And to be even more honest, I am dreading presenting. The thought of having random strangers ask me questions on my writing is terribly frightening. I truly feel like I somehow slipped through the cracks on this one. Anyways—-enough whining. I'm going to Hawaii! Matt and I are viewing this as a God-given second honeymoon. I think honeymoons are probably a lot more fun the second time around….seeing as we barely make it to a date, a whole week in eachother's company is overwhelming! Thats right, we're leaving the child. She's staying half the week with my parents, and the other half with Matt's parents. She's going to be fine. My mom and dad came and got her tonight and the little turd didn't want to leave Grandma's arms! I did get a few of those priceless kisses though, so I'm not complaining. And I would much rather have the baby that is so enamored with her Grandparents that she can't wait to hop in the car, than the one that screams every time mommy puts her down. Most likely that will be baby #2. Anyways, all this rambling to say, I am now ok (kinda) with leaving her. I did shed a few rounds of tears, but I am now so excited I can hardly stand it!
I have no pictures yet of our trip (obviously) but I do have some recents from Coco's latest shananigans….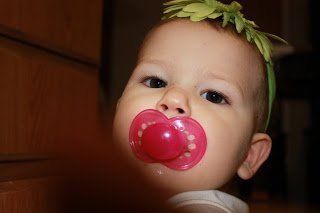 This is how I got a finger print on my lens. I was mortified. My wide angle deceived me, I swear!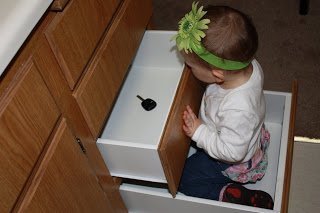 We have to watch her like a hawk…I'm sure you can see why. Grandparents: Be on the lookout for all keys, wallets, and anything else that is absolutely essential to daily living.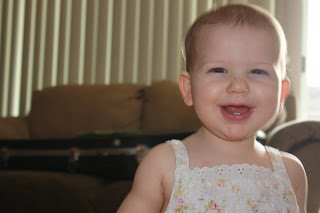 My sunshine.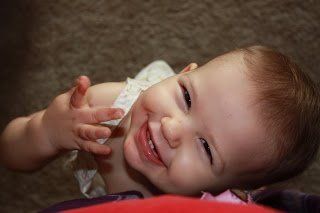 Does it get any sweeter being a mom? I don't know how it can! I love you, Coco! Be good and don't climb the stairs!