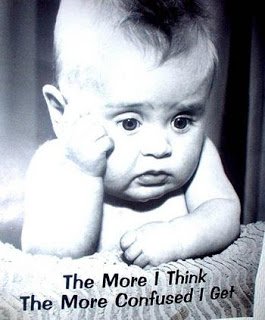 I am almost 24 weeks pregnant and I am definitely feeling it! My little boy is so active that there are times I feel that either there's two babies in there or he somehow came with a pogo stick. Seriously. Up, down, BOINGGGG, scratch scratch, KICK, nudge, roll, handstand, TADA! I feel like he's this little circus performer and I'm the only one that knows what a show he's putting on! Even now, I am sitting with my laptop propped up on my belly and the keyboard is literally moving up and down with his movements. Sigh. I am so glad he is active though. Its the most reassuring thing in the world when you're pregnant, right?
Is it better to have one child?
Anyways, I haven't blogged about the little man in a while–still nameless, poor dear. We're just not set on a name yet ???? It'll come though! And even though he doesn't have a name yet, he does have quite a little style going on. That's right–this blog post is about baby boy clothes. These are the two items I bought (at separate times)
BEFORE
finding out I was having a boy. I just knew it.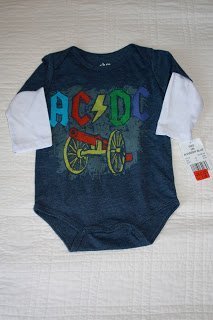 Uncle Caleb will be proud ????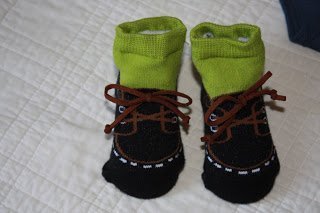 Aren't these sockie shoes so adorable???
I have to admit, little girls are more fun to dress. I can make these crazy dodads and put them on top of Coco's head and people think its darling (I think). Tutus, ruffles, bows–these are all very fun. But you can't dress your son in a tutu, nor do I want to (rhyme). I think that with boys, parents dress them pretty closely to how the dad looks. That is, unless the mom is a control freak with no sense of how her son will be harassed in the future. In this case, I am sure the dad just shakes his head in sad defeat.
Take this number for example. While I dressed Coco in a sailor suit for Easter, I don't think I would pick this for my little boy. First of all, because it reminds me of Donald Duck. Secondly, Matt would never wear this—-but, before we continue, please indulge yourself in a mental picture: Matt wearing this. Bahahaha! Love it! And then the third reason, my brother is a Marine–he'd kill me for this. There are actually plenty of other reasons, but I'll just stop there. Here are some of my favorites on Etsy right now. They are not super cheap, for the most part, but I just love these little graphic tees and since I don't go shopping at the mall very often, Etsy is the place I window shop.
First off, this store is so fun!
Happy Family
is a really really really established shop on Etsy, and this particular shirt is one I am going to get because not only is it adorable, but the adult version was featured on one of my favorite TV shows–The Big Bang Theory!
(For those of you who like the show–Season 2, Episode 17, The Terminator Decoupling)
. I also really like this one: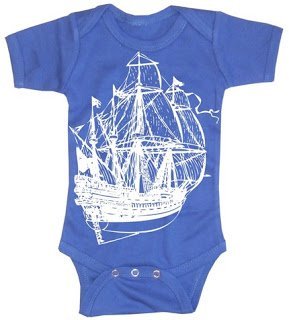 I mean, if you're gonna go nautical how about just go all out? And while I'm talking about graphic tees–
The Splitting Image
also has some awesome teeshirts for both babies and adults.
Handmadebabylove
is another really sweet Etsy store. And its fun cause its the traditional crochet work that remind everyone of babies. But I think she does a good job making it trendy as well.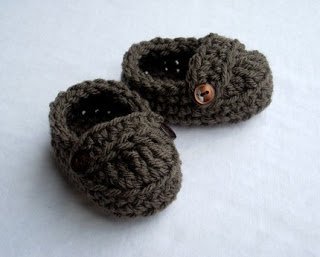 Are those not the cutest ever?? And if I ask the question: would his dad wear these? Yes! I believe Matt would want these for sure! Ok, so enough Etsy advertising. But I wanted you to get the picture, ya know?
It really is quite complicated to dress a baby boy. On the one hand, you (read that as I) want him to be a stylish blend of rocker-skater-philosopher (like his daddy), and on the other hand, he's just a baby. So certain things do fly in baby style that wouldn't in the grown up world. I am already contradicting myself. I am not expecting people to think that my little boy is a girl, even though that happened repeatedly with Coco. Its like people just can't fathom that sometimes little baby girls don't come out with pigtails. Here's the logic: "That baby is bald. Clearly it's gender is indicated by the bald head. Some men/boys are bald. Therefore, that baby is a boy." I should have Matt transcribe this in his weird logical symbols. So, unless our boy is born with an abundance of hair, I don't think we'll have to worry about people calling him a girl.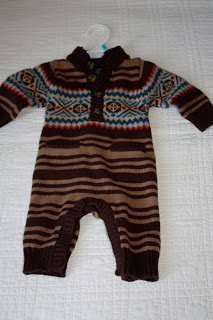 This is something Amber picked up at a consignment sale. I love it! It reminds me of the little brother on A Christmas Story–you know, when the mom bundles him up in a bazillion layers and he falls over and can't get up?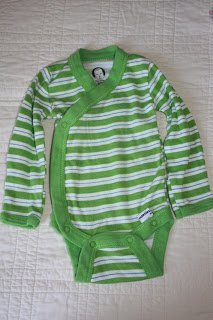 And finally–this is one of my absolute faves! Its teeny tiny, which you can't really see from the pic. Its for newborns 5-8 pounds, so most likely he will only be able to wear it for like two days or something. But looking at it makes me SOOOOOO ready to hold the little guy!
Ok, thats pretty much the end of my rant-like post. Dressing boys is a completely different game than dressing a girl, thats all I got to say!
Cheers and Happy Saturday!