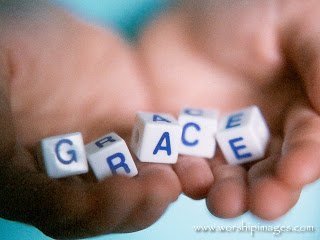 What I lack…
Ugh.
Right now I lack hands. I lack energy… I lack dignity.
I don't want people to see my house a mess. I don't want you to see me give way to Mickey Mouse Clubhouse for the tenth time. I'm too good for that. Surely I should be having my daughter do more constructional activities?
It's a learning curve for me. I have to give up perfectionism. I have to give up how I like things done. Because, when people come to help you, they're being gracious. This means you must be gracious too.
[Backstory: I'm like a Barbie doll whose limbs have been snapped off. See
here
. Next surgery is tomorrow. More grace. More learning. Less dignity.]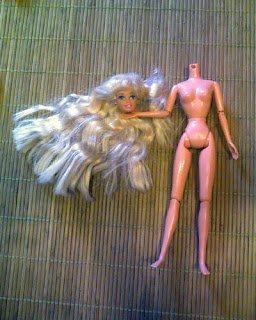 I can't really do my laundry. I definitely can't clean my bathtub (and ever since I bought those darned bath crayons I'm REAAAALLY regretting this). I have trouble changing a diaper. I'm helpless at times.
And this is not to make you feel sorry for me. This is to emphasize the things that arise in my day that REQUIRE outside help. Things that make you call your mother-in-law and have her drive 7 hours just to be there when your husband is at school. Because I can't open the danged Gerber peas, much less pick up my twenty pound baby.
And so I am met with a dilemma: do I nourish a false pride, or allow people to help? It's that age-old conundrum of self-reliance and charity.
This is a poem I found myself writing a few days ago, and, after stumbling, fumbling, and goofing up in front of my sweet Mama in law, I decided to go ahead and post it:
Humbled by magnanimity
That occupies my house.
Lord knows it's not mine.
God give me grace
to accept this nakedness.
Raw and exposed,
Helpless.
Unadorned.
We are your people
And You are the Shepherd.
Why do we have to be sheep?
Can you make my path straight?
Or—
Perhaps clear the hedges?
As in, take all of my problems away?
My puzzle solved.
My riddle ridded.
You are God.
May I bow out graciously?
Or shall I just kneel?
I'll just kneel.
Could you just help me kneel?
**Written in response to
Mama Kat's Writer's Workshop
. Dedicated to my Mama-in-law, Mama, sisters, friends from Bible study, neighbors, and especially my gracious husband. Love you all.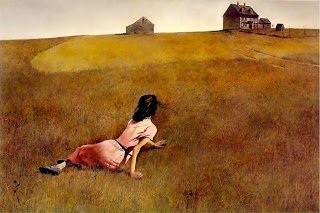 Gosh darnit. This picture keeps becoming more important to me…