I could stand to learn a thing or two from my toddler. She could stand to learn about 14 zillion things from me, but that's not what this post is about. It's about what I'm learning from her. And it's pretty good stuff, if I do say so myself.
10 Things I could Learn From My Child
1. To never, never, never, never give up. Winston Churchill ain't got nothing on my girl.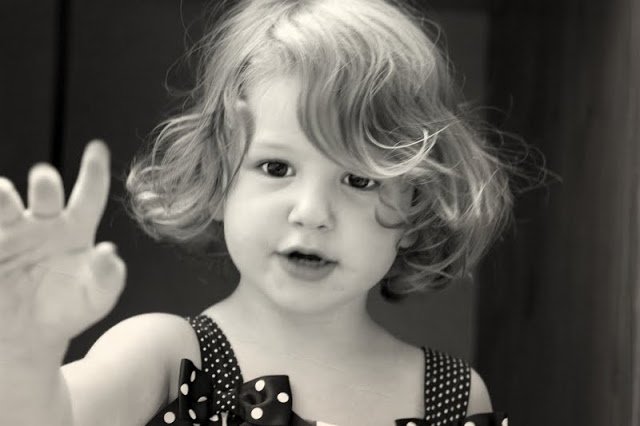 2. To wear my heart on my sleeve. I'm not a very gushy person. I think I can be pretty affectionate (given the situation) but I don't lay it on too thick. If you're toast, and I'm butter, we're usually on a diet. I'll write you a sonnet, but it may be hard for me to just say "I love you" out of the blue.
I have issues.
3. To eat more broccoli. And tomatoes. Yesterday my child dipped her tomatoes in ketchup for lunch. Redundant? Yes, but not many moms can just hand their kid a tomato and expect them to eat it.
4. To negotiate. The future is wide-open for my little manipulator child. Somehow, she always manages to extract one more story, one more bite, one more episode of Mickey Mouse, one more minute on the playground, one more trip to the bathroom, one more cookie, one more sip, one more song, and one more swig of my energy every day.
Is it better to have one child?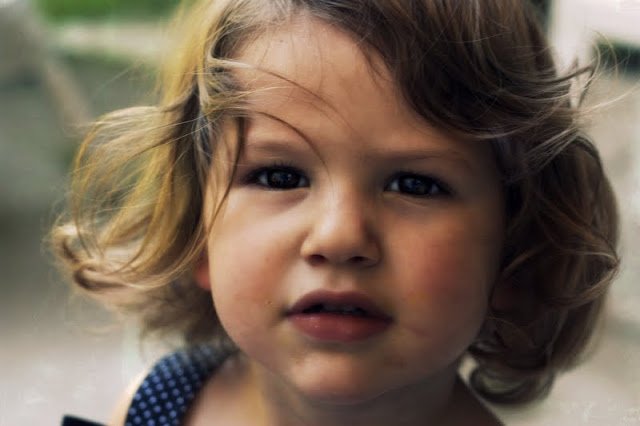 If I had her tenacity I'm sure I'd be making a little more money. One more dollar?
5. To take pleasure in the small things. You could give Coco a piece of dental floss and she'd receive it like a prized jewel. She loves my junk mail, her one-legged baby doll (aptly named "Poor Baby"), and yes, she's even been known to cherish a piece of toilet paper. Unused I hope think.
6. To bounce back. Whether she's been sick with the flu, fallen off of a swing, or burned her tongue on the coffee she swiped from me–the child will. bounce. back.
I, on the other hand, usually wallow in my misery, nurse it, remember it, remind everyone of it, and therefore, do. not. bounce. back. It's rather unfortunate.
7. To not care what people think.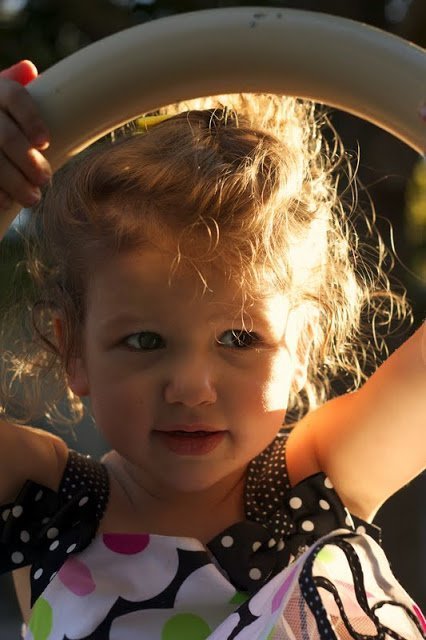 I've noticed with Coco that she really doesn't give a hoot if her hair isn't just right. She also doesn't mind if there's ketchup on her face. And there's always ketchup on her face, so this works out to her advantage.
8. To enjoy. Ok, now I do enjoy things in my life. I enjoy my family, my food, my coffee–but Coco enjoys just about everything.
There's a line in Knocked Up where Paul Rudd says, "I wish I liked anything as much as my kid likes bubbles."
Now, that's a pretty pessimistic statement; however, when's the last time you went crazy over something as simple as bubbles? hmmm.
9. To melt hearts. Duh. I would love to be able to raise my eyes, pout my lip, and and whisper "I'm sorry" like she does.
Wait a sec. Yep. She got that from me. Never mind.
10. To make people feel like a million bucks every time I smile at them. Coco's smile has brightened my life from the moment she "had gas" in the NICU and stunned Matt and I with her dazzling smile.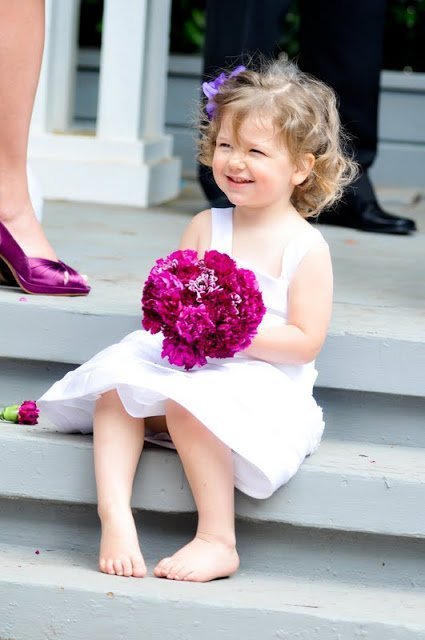 Ever since she was a baby people have said, "She smiles with her eyes!" And it's true. When Coco smiles at you, EVERYTHING in her is smiling. And you feel amazing.
****
She will learn a lot from me. A ton, in fact. We have a long way to go before she's a fully functioning member of society. But, what she's taught me has shown me that I have a long way to go–and she's gonna help me get there.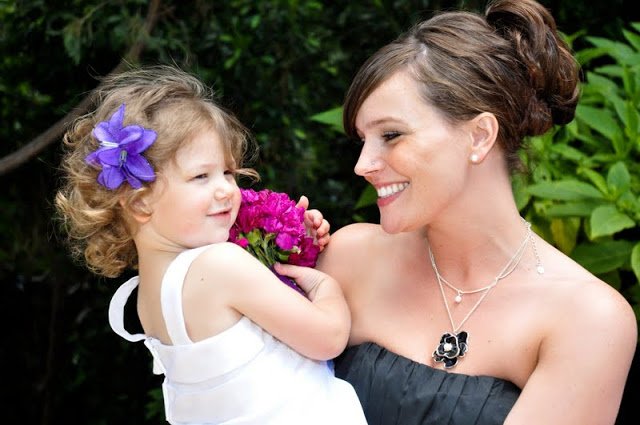 **This post was written in response to Mama Kat's Weekly Writing Prompt. Head over there for some great writing!