Howdy folks! I thought I'd bring back an older post that I think is pretty adorable. This post makes me miss my chubby Chaucer. But I'm thankful I still have those little footprints!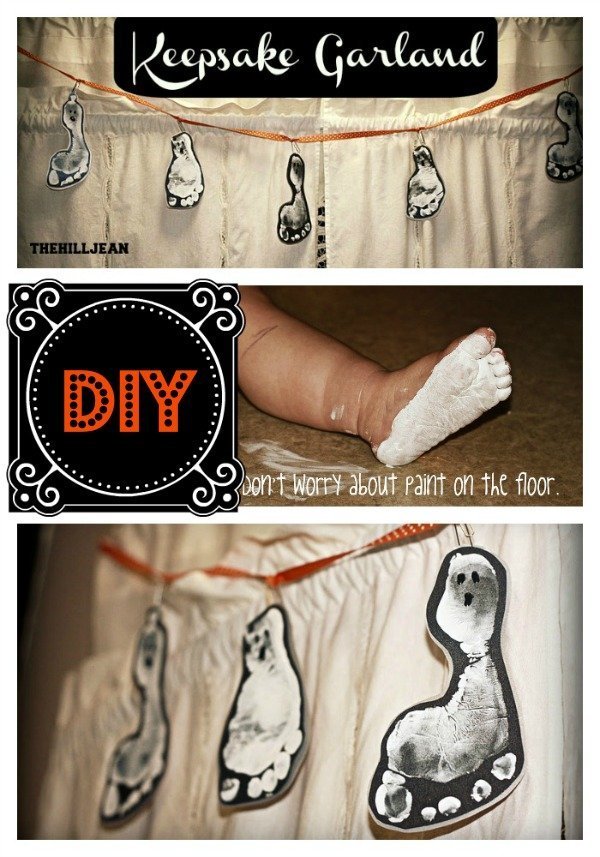 I've been hanging out on Pinterest lately. Way too much, actually. I have to say, the place is a goldmine for inspiration. Problem for me is, well, I feel this sense of pressure to actually act upon that inspiration.
What a pain. As if my life needs pressure from a social media clipboard for crying out loud!
But, this is the age we live in and I embrace it's follies. Some of them.
I thought I'd get some craft on for Halloween. I can't go all nutso like I did in the past with my larger apartment. I must be sensible these days. I can't be tripping over Pinterest's pumpkins and pedestals. (That alliteration was for you, word nerds).
I've seen this idea over and over. And I love it.

So I decided to do something like it myself. Instead of Christmasy stuff, I went for ghosts.
Here's some of the pictures of our little crafty night.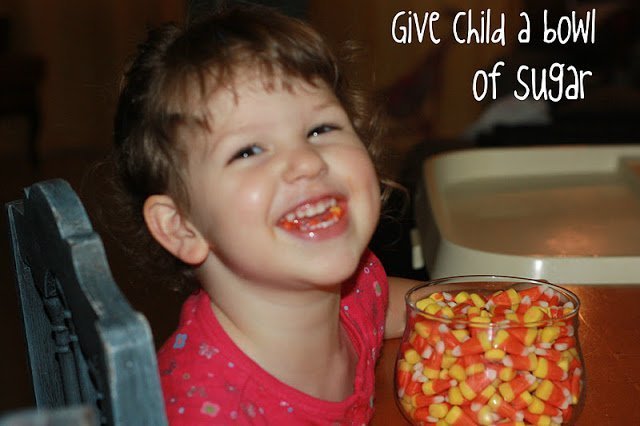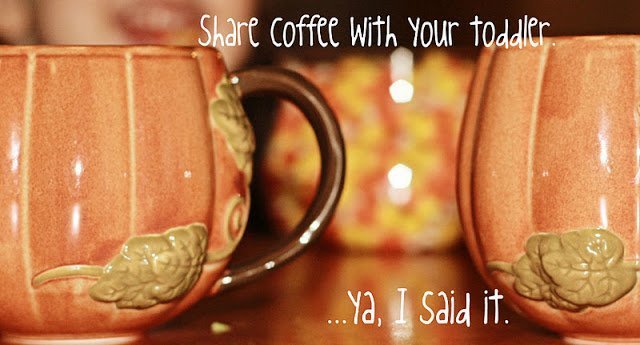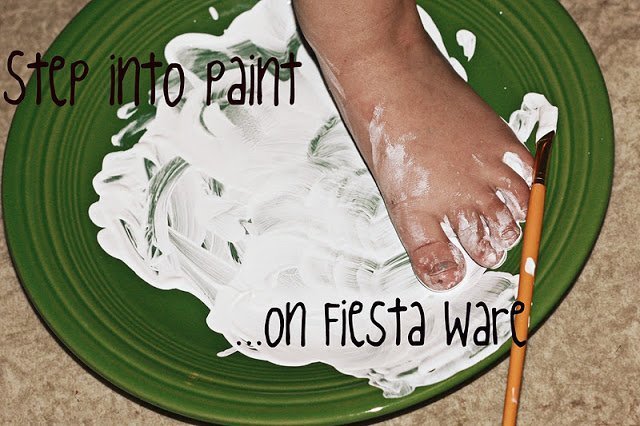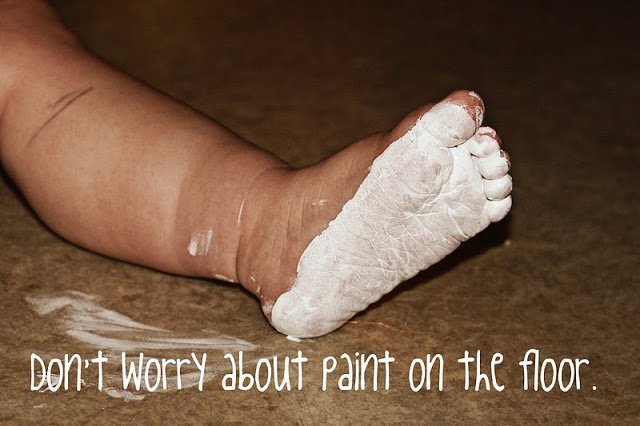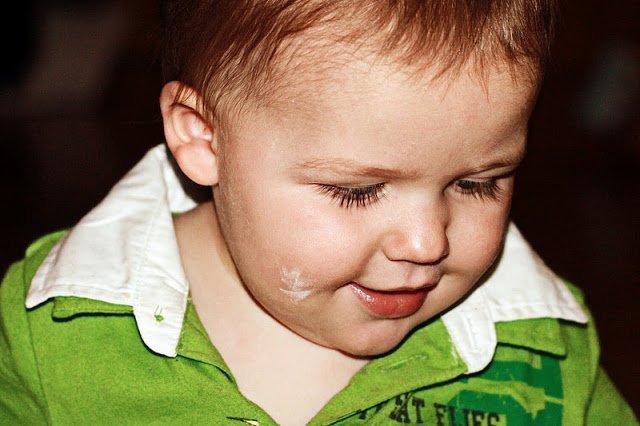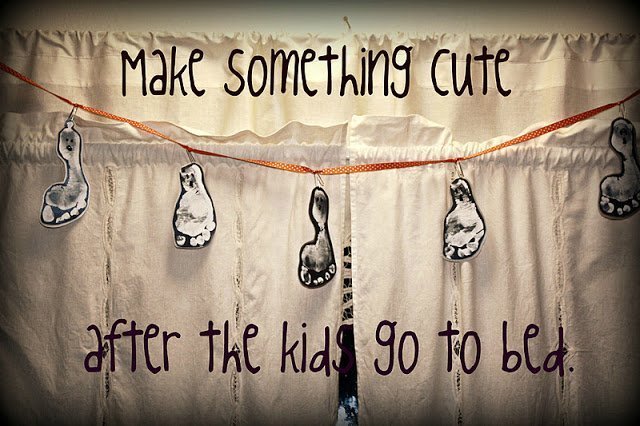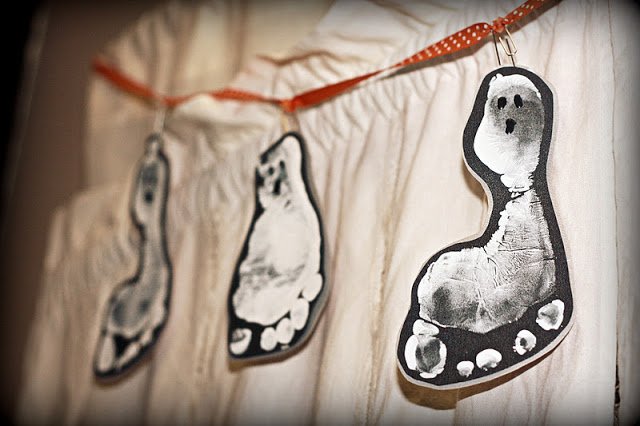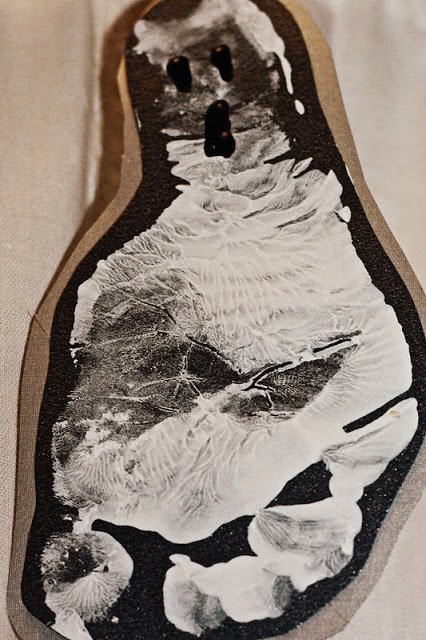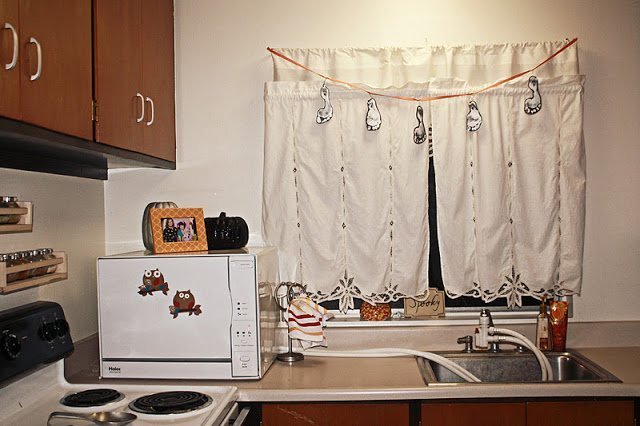 That thing attached to our sink is our dishwasher. I love it with my whole heart.
I didn't realize my kids have such clodhoppers of feet. Seriously, Matt came home and was like, "Did you do your foot too?"
Um, no. That's your almost-three-year-old daughter's. But in her defense, I have freakishly small (and wide) feet. Chaucer has inherited the width. Guess which ones are his!
---
---