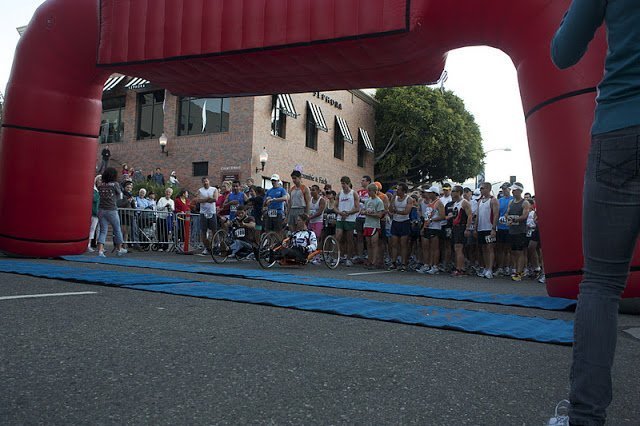 Wanna get inspired? Don't worry. This isn't another craft post. This is a post about inspiration. And I just wish someone would "pin" it. Wink wink.
So, here's a little thing I never knew: watching marathons/half-marathons is good for the soul. Did you know that? I sure didn't. I figured it would be boring. But it WASN'T! That contraction just looks weird in all caps.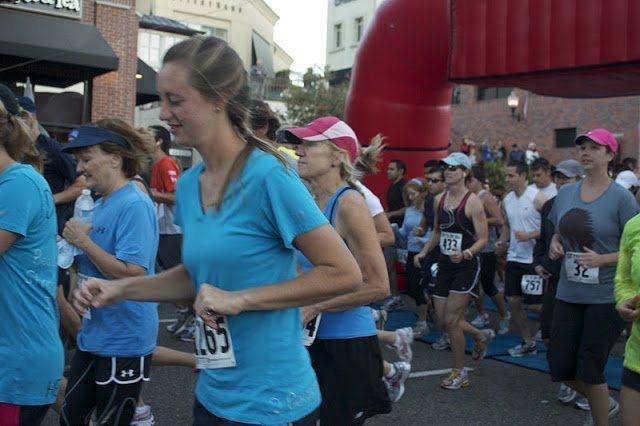 Last weekend we drove to SLO (San Luis Obispo for ye ignorants) and hung out with some of my family. Besides getting some good quality time in there, we were mainly coming to support my Mom and Sis in their physical endeavors.
Here's the back story: up until a year ago, my Mom never ran. I mean, I'm sure she had to run sometimes–she had six kids, after all. But she was never really into the whole exercise thing. Don't get me wrong, the woman has always had a teeny little bod, but never had time for frivolous exercise. Let's face it: when you have six kids, exercise is frivolous.
Anywho, my Mom rocked this half-marathon. I was stunned. She came out in her cool running tights and visor and I was all, "Dang, Gurrrl!" And that's my mom.
Is it better to have one child?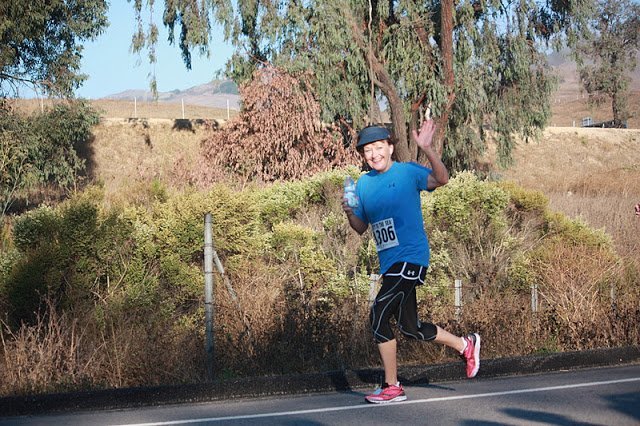 My Dad, Kirsty's roomie (Kaylie), Coco and I all drove around to catch the runners at different mile markers.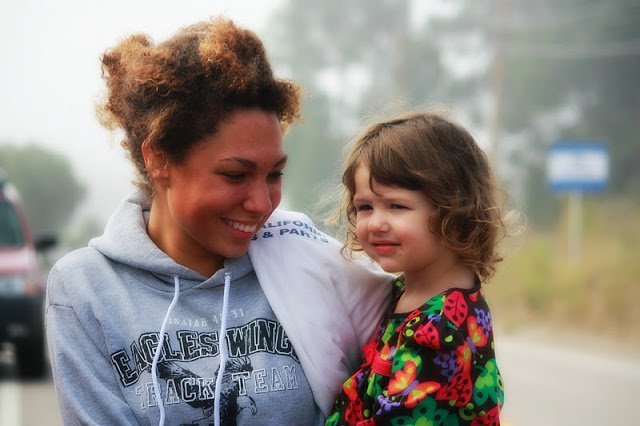 It was fun for us to see them in their groove, and I heard afterwards that it was super encouraging for them to see us.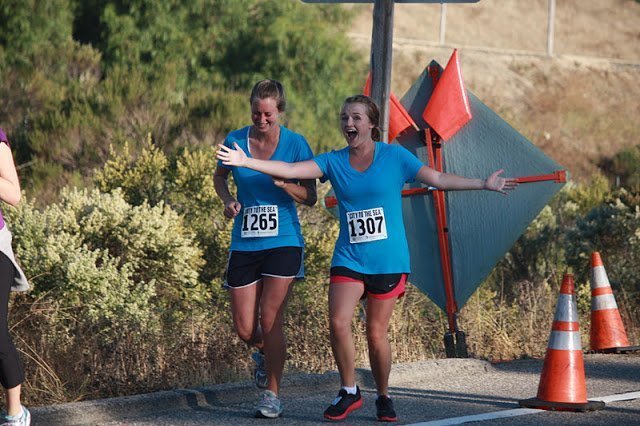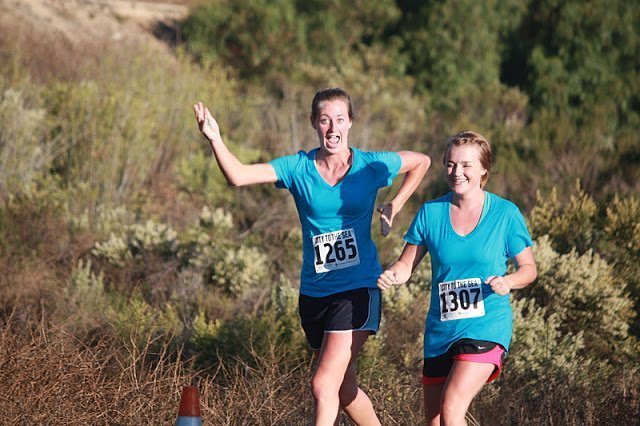 But seriously? You should just SEE some of the people that make it out there. I am amazed. I saw old folk, handicapped folk, in shape and out of shape folk. All sorts of folk, really. My two favorites were an old lady in a pink tee shirt (she had to have been in her late seventies) and a guy dressed up like Gandalf. I apologize for the lack of pictures of these two individuals…I didn't want to appear all stalkerish though.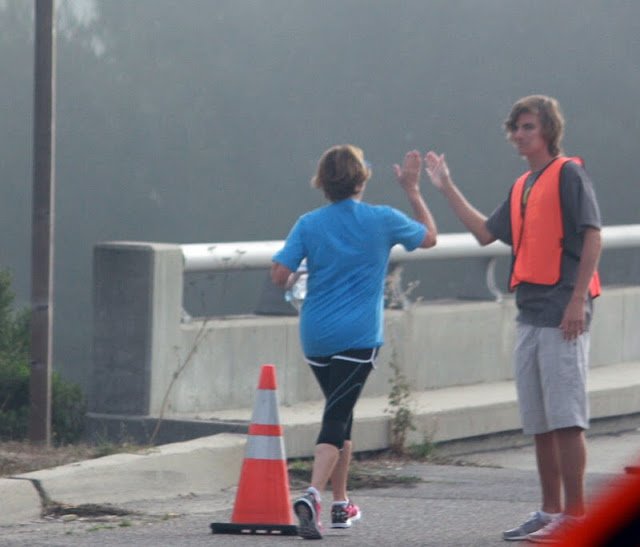 I am so proud of my Mom and Sis! My sister had already completed a half-marathon this year–so this was her second. What a stud. And her roomie, Katelyn and Katelyn's mom, Linda, also ran the beast. I must say, Linda is the ultimate stud. She beat them all, and never looked tired.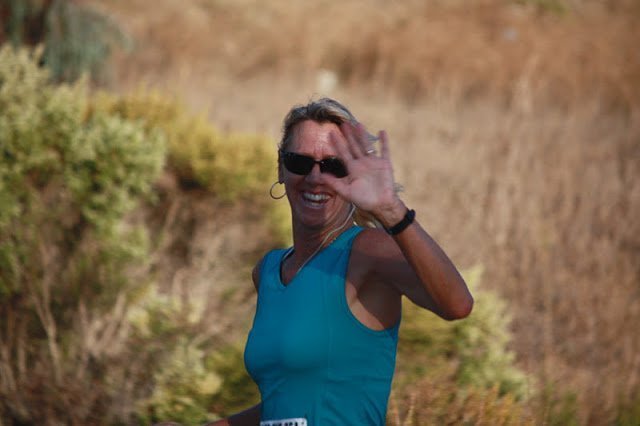 We saw her a mile or two before the finish line and she was all, "I'm almost there!" She wasn't even out of breath. How does that happen?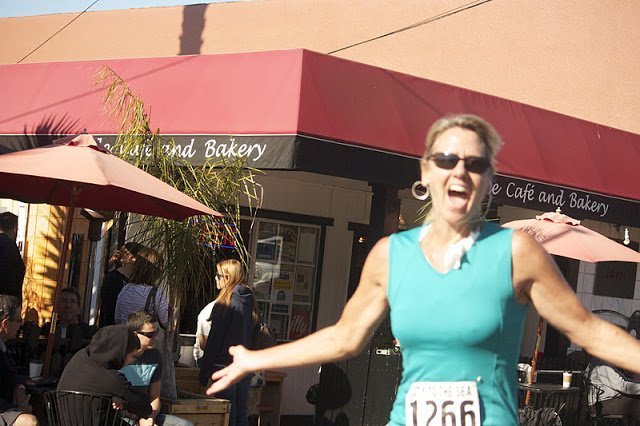 I think God has instilled in all of us a desire for accomplishment–a need to strive further. To see a thousand people from all walks of life strive for the same goal is amazing. It really is good for the soul. I was seriously pumped up for the rest of the day.
While I was inspired just by seeing the physical event, I was also inspired to try for something like this in my own life. Ironically, it has been my goal for the last two years. At Christmas my family writes down yearly goals; the last two years I've wanted to accomplish something like a half-marathon.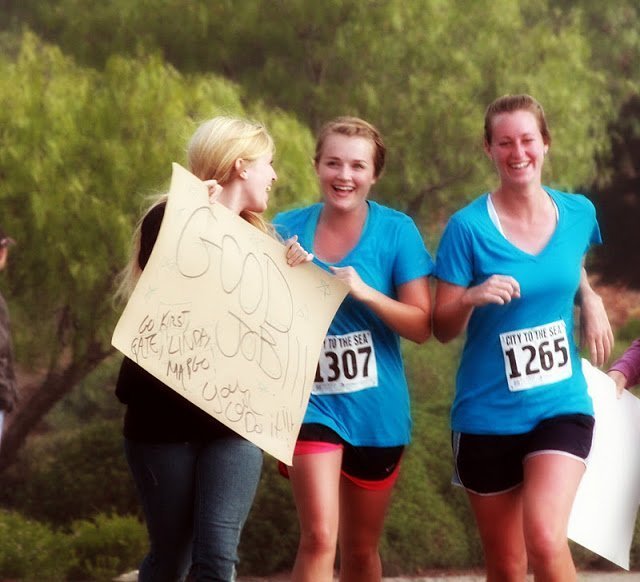 The first year I was actually pregnant with Chaucer (and didn't know it), and this last Christmas is when my RA flare began. So I've had two good excuses, but that actually works to make me more inspired. I just really wanna do something in spite of RA.
In the meantime, I'm gonna hang out on the sidelines and glean my endorphins from everyone else. So if any of you want a cheerleader for a marathon or half marathon–I'm so there!