Start spreading the news…I'm leaving today…Wait, I already did that. Ok, so Frankie's song was in my head the whole time I was in New York.
"New York! – New York!"
Love it.
And I love New York, not just the song but the place.
I didn't do a very good job taking pictures. I was too busy denying the fact that I was sick and trying to experience everything the city had to offer. I had to sacrifice somewhere.
So here's a brief tour of the best moments we had there!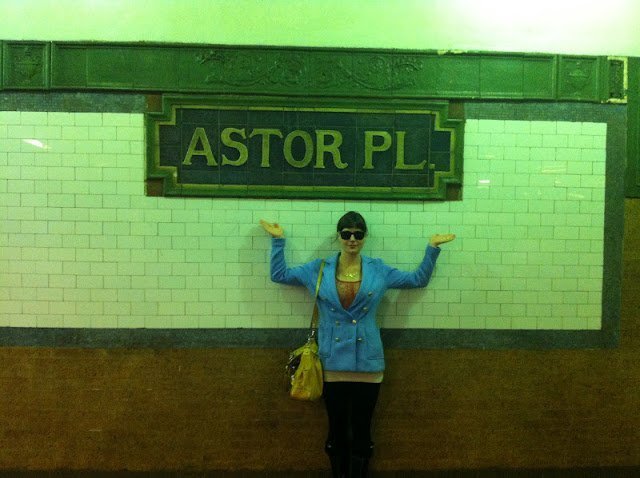 This was in the subway–exit for the coolest part of New York–the East Village.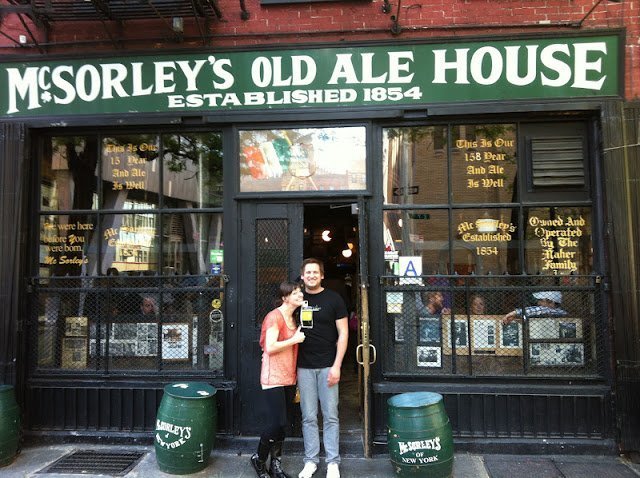 158 year old bar. SO much history inside this place! I probably could have spent three hours just looking at all the stuff on the wall.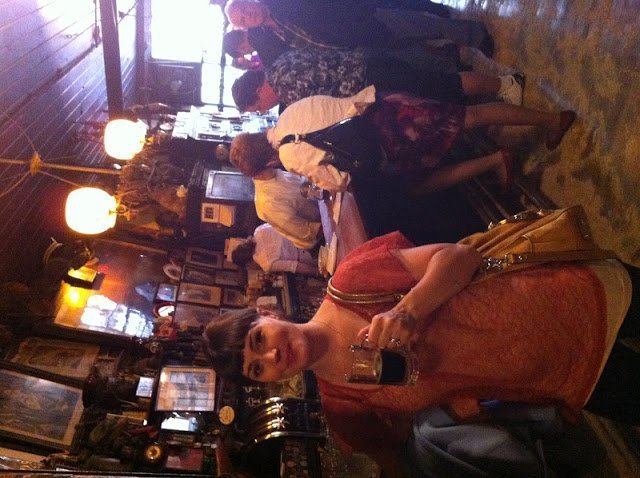 Again, in McSorleys. See the awkward man kind of photo bombing?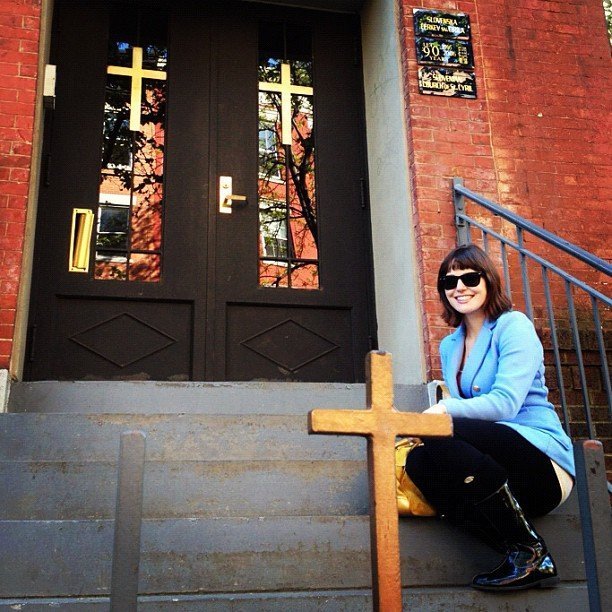 Found – of all things – a Slovenian church in the East Village. First time I've seen anything Slovenian ever.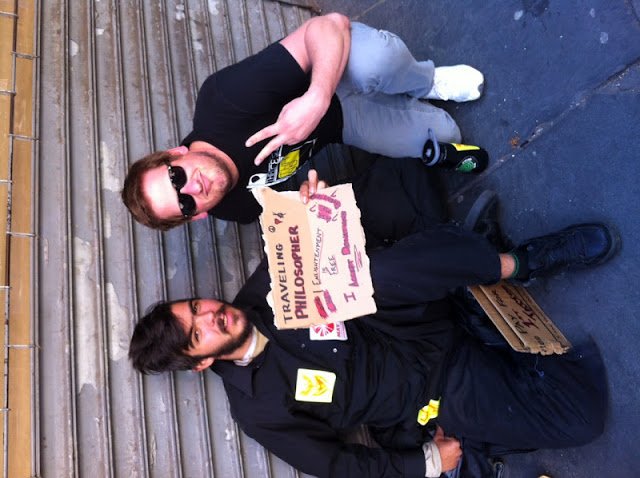 Matt was excited to find this guy.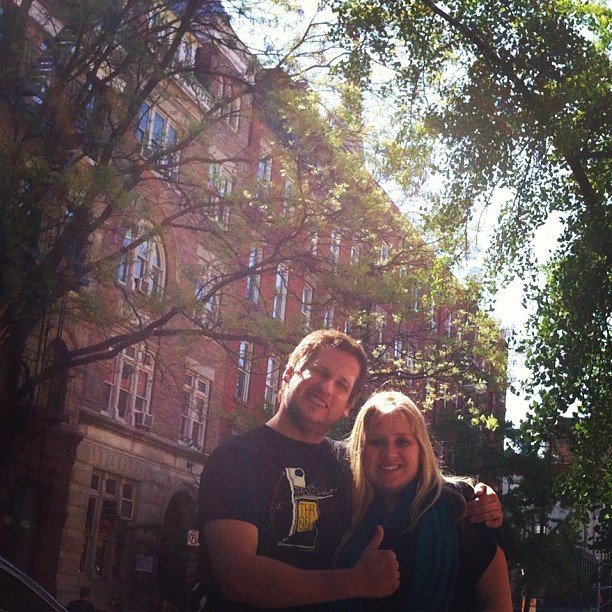 Matt and I kinda have a problem with cheesifying perfectly good photos.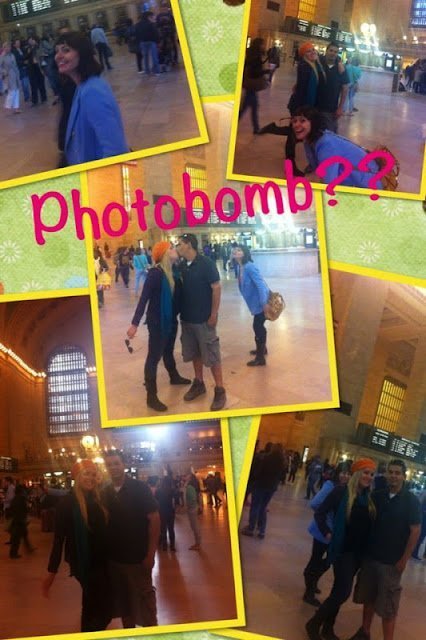 Like this.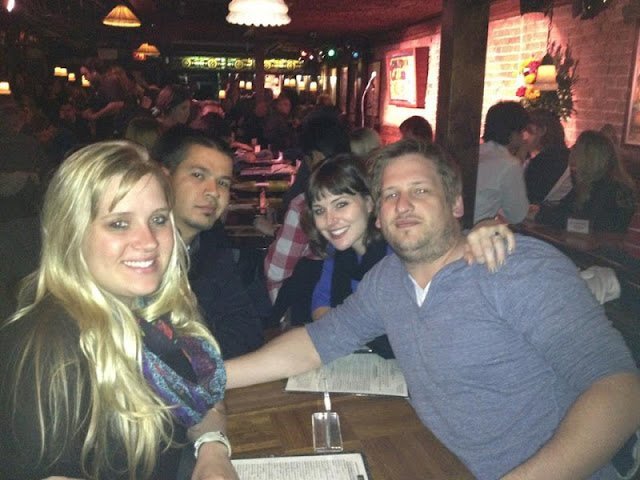 This is us at the Comedy Cellar. We had no idea at this point how much we were going to laugh.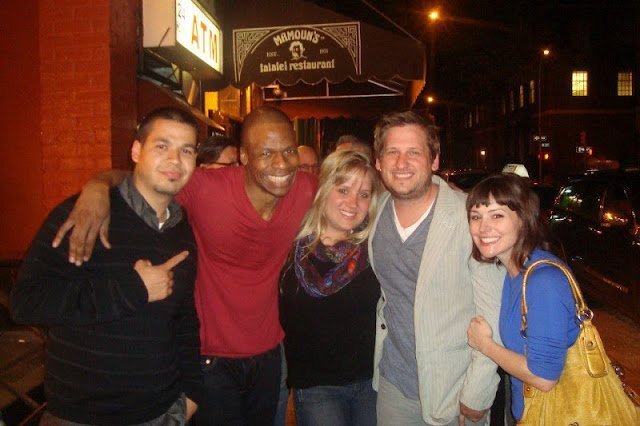 Ok, now this is after the show with the host, Ardie Fuqua. Yah, that's his name. And don't you see how genuinely happy we all are here? So fun!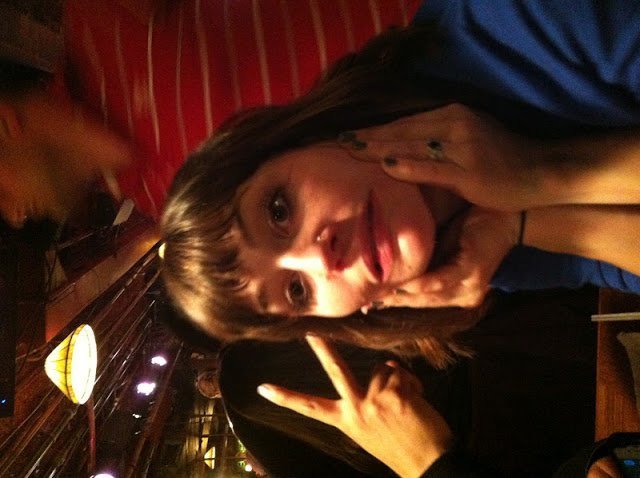 You know you've had a good time when you have to wring your face out from laughing so hard. Oh it was so worth it though!
So we did other stuff while we were there. Like Central Park, Times Square, Rockefeller Center…but I didn't really capture those moments. These ones right here were the best. Despite getting sick, this was such a good time and I'm so glad I got to share it with my sissy and brother in law. Good times, good times.