We are heading into spring in my little neck of the woods. And may I say how absolutely thrilling it is to see everything bursting with new life–from tree blossoms to baby ducks–wow. I half expect to see Bambi and Thumper sprint across the parking lot.
Spring puts me in the mind for cleaning, painting and all things gingham. Chock it up to too many technicolor musicals as a child.
Oh how Calamity Jane and Oklahoma inspired me– they were my first Pinterest boards. What a sight to behold those corseted, gingham-clad maidens dancing so cheerfully with feather dusters and brooms. Setting pies in window-sills, they were the perfect picture of domesticity. Sexy domesticity.
Now I just look at Pinterest for unrealistic depictions of domestic life.
I spent a good part of my Sunday afternoon scrolling through the endless pretty things. Fetch more tabs? Why not.I just love to look at the pretty things.
Pretty homes–pretty organization–everything all matchy, quaint and oh so Pinteresty. Sadly, I hardly ever replicate something I see on Pinterest. I can gaze at a picture for days, but going through the necessary steps to recreate is… kind of dreadful to contemplate.
It's not that I don't enjoy the creative process. As you'll see soon, I know my way round a DIY gig. My mom's bedroom didn't stand a chance with me and my battery of Sherwin Williams paints. Also, my very talented painter-brother. Perhaps it didn't stand a chance before him.
Still, I cannot quite bring myself to wield my magical Martha powers in my own home. Wait…except for the actual Martha Stewart and Avery Wall Manager project I just did. THAT was something that really did change my home. I need more of that type of problem-solving around here.
What I need is for someone to cut through the fluff and tell me what will really, truly make my house more functional.
I found one pin–beautifully "staged" and photographed–of fifty odd tips for the home. I gleefully clicked through–hopeful to find the and answer to my riddle dee dee. Let's just say I was slightly disappointed.
Do people not know how to take care of themselves anymore? Do we really need a pretty Pinterest list to tell us things like "use an old toothbrush to clean tile grout–make sure you buy yourself a new toothbrush for your teeth." Right. Things like "cut a tennis ball in half to store lightbulbs," which, I guess is helpful for those who throw away the original boxes, but not me. I rather hoped for more.
I was also confounded to see chalkboard labels yet again. Yes, the chalkboard paint is intriguing, but it really doesn't DO all that much!
No matter how deep and wide I explore Pinterest, I have yet to solve these three riddles:
Is it better to have one child?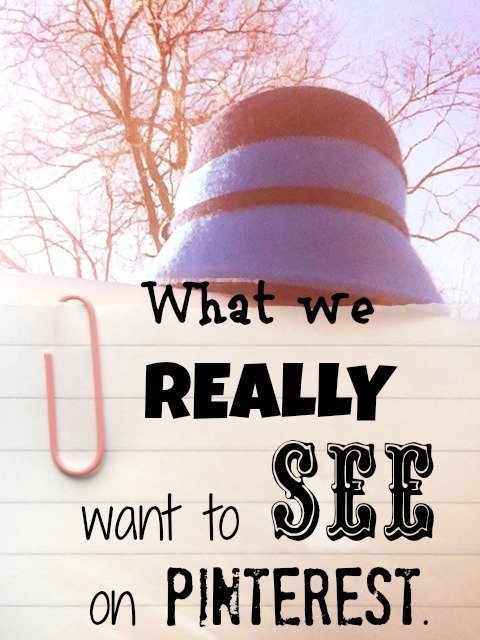 1.) The bucket of sand my kids track in every day from the playground.
2.) A constantly-wet bathroom.
3.) A real solution for cleaning microfiber furniture. No, the one doesn't work for me.
I know exactly what it is I am looking for, but I just cannot find it. Where are you Pinterest, why can't I find you?
Here's what I need:
For the bucket of sand: I'm thinking a vacuum dog would do the trick. Could someone breed a dog with a vacuum? 50 parts Corgi and 50 parts Bissell?
I hear Corgis are all the rage. I have no idea–they are not my cup of tea. My cup of dog tea. Yet, they are close to the ground and this serves our purpose. Plus, I think a dog would match my kids' energy. Not that I need another energetic being around the house–but if it ate their table droppings and helped with the sand…I'd be thankful. I don't think dogs eat sand, though, so this would have to be something the breeders work out.
For the wet bathroom: Beyond the vacuum dog, I need a bathroom genie. My bathroom=sick. Don't get me wrong, I clean it all the time. No really, I do. But there is no window in the little crap box (apt description, I think) and anytime you take a shower the walls drip with moisture.
Moisture.
Such a sick word. I haven't figured out how yet, but whenever the hubs showers his towel ends up dripping wet. He has short hair, he's no giant, and unless he has a retractable tail I haven't discovered then I don't know WHAT the heck is going on with his towel.
I complain because while the walls might finally dry up after a day of "rest," but the towel will not relent of it's soaked state. I make him shower every day (different standards for myself *cough*) so if you do the math, his towel is always soaked.
What the heck, Pinterest? Where's the step-by-step for a husband with a retractable tail and a windowless bathroom?
Unless I personally deal with the thing he will spend the week smelling like a foul and forlorn gym sock.
Flipping gross, you guys!
Do you think it's time I bite the bullet and purchase a ShamWow? I checked and apparently I buy two ShamWows and they throw in an extra set for free. Also, if I hurry, I'll get a free ShamWow mop to boot. I think they might even throw a Thomas Kinkade in there for me.
This means we could each have our own ShamWow. Now here's the part where Pinterest needs to intervene: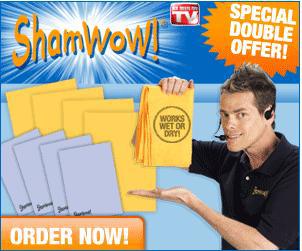 The ShamWow is ugly. Butt ugly. I need a set of teal chevron ShamWows with a fringe or something. Perhaps a monogram. Yes, Pinterest, run with it. You're welcome.
For the microfiber situation: Finally, the last thing that is really stressing me out is the flipping recliner. I love this chair. A while back I claimed it as my spot.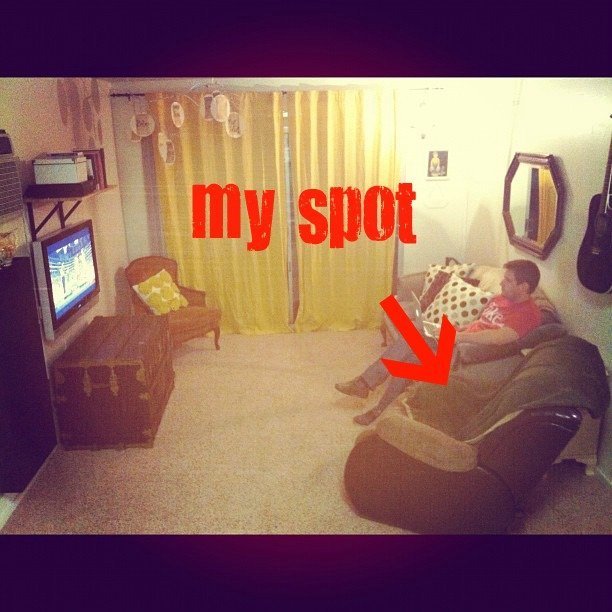 It is supposed to be my spot. But somehow it has gotten so gross I don't want to sit there. No, not even a throw blanket could persuade me. And that's saying something. Cause I have a real soft spot for throw blankets.
I don't know when it happens–betwixt the hours of 2 and 4 am, maybe? Perhaps evil minions lurk in the baseboards and drag greasy food particles into the crevices of my poor chair. I believe they might also hold tiny buckets beneath my children't noses as they lay sleeping in bed. This would explain the snot I see wiped like a snail trail all over the chair's back.
There's another likely possibility as to why my chair is greasy and snotty: I don't see my kids get into the food and then they wipe their noses instead of asking for a tissue.
Or maybe I see it, but am too tired to do anything.
Hmph.
I have cleaned the dang thing more times than I can count. I usually work on it between the hours of midnight and 3 am. So I should be running into the minions about that time. It's the only time I'm alone and bothered enough by housework to actually do something.
I've tried multiple methods. You can find great microfiber cleaning tutorials on Pinterest. You can also find home-made solutions to keep your pets away from your furniture.
Tinctures that make your cat sneeze when she tries to scratch your sofa.
So here's what I'm thinking: where's the solution that will repulse my greasy and snotty-nosed children from messing with my stuff? You know, a little vile that makes them sit on the carpet, or better yet, go in the bathroom to blow their nose and wash their hands.
Yah, Pinterest. You've got some work to do. Why don't you take the weekend and riddle me these, mkay? It seems simple enough. Maybe if you put down the blasted chalkboard paint for three seconds you could get something important done. Like figure out how to breed a vacuum Corgi.
If I only leave one thing to the world I would like it to be the vacuum Corgi.
How about you? Are you hunting for a particularly elusive pin? Things you can't figure out, and wish others would? I'd love to hear. Also, if you want to follow me on Pinterest I post a bunch of useless and frivolous things, so that's fun. I sometimes repin chalkboard tutorials, too.