Around…oh I don't know, February (for reasons unbeknownst to me) my husband and I get the urge to travel.
It starts out innocently enough with little phrases like:
"Wouldn't it be nice to get away?"
and,
"I just want a break."
And,
"I just wanna go somewhere and relax!"
And then before you know it we're throwing around the V word.
No, not the V word you're thinking of.
VACATION!
For me, the V word belongs with mythical creatures like unicorns and dragons (except I really believe in dragons, and Nessie, while we're on the subject). It's a magical narrative like Santa Claus and the tooth fairy, but geared more toward adults than children.
We like to believe that there is such a thing as a real Vacation, but most of us know that such a state is unlikely to appear around things like–what are they called again? Oh yah, kids.
We have attempted a few mini-vacations with our children. I'll admit, it was much easier when we only were responsible for one wildebeest. Whoops. I mean kid.
But with our two? Sheesh.
My kids are both very active. When folks saw how my firstborn behaved they would encourage me with little platitudes about my next baby. The next little bambino would certainly be calm, quiet and laid-back. A lovely balance to our vivacious and extroverted little girl.
Welp. Somewhere along the way my little pup in utero decided not to go the predetermined route. Oh no. Instead, he opted to one-up his wild sister with great physical undertakings like rolling over at 10 days old, and climbing up my dresser at 11 months old. Needless to say, I learned early on with this small fry that relax I would not.
So you see? It's a myth, right? I mean, even if you find a kid-friendly destination, you're not going to relax while you're there. Or I'm not, anyways. If we go camping, I worry that my kids will find the three bears house. If we are at the beach, I worry that they will look for the little mermaid and instead find a strong tide or, even worse, a shark.
Is it better to have one child?
A pool affords little more comfort than the negation of my mermaid and shark hangups. My kids aren't swimmers. Yep, I realize that's my fault [Hey! We were too late to book last summer, ok? And all the other options cost a fortune and involved crazy things like ME getting into the water WITH them. Why would I pay someone to make me get in the cold water and deal with my children who will certainly cling to me like a starving jellyfish with teeth?] but it doesn't change the fact that I have to watch them like a hawk and have the reflexes of a hummingbird.
As it is, I try not to attach any of the ordinary expectations with the word Vacation. Unless…
1.) I could go somewhere that had comfortable sleeping arrangements. Such as a giant bed so that when both wildebeests crawl into bed in the wee hours of the morn' I can inch away without suddenly dropping off. Like I do at home.
2.) Someone cleans up after us. I absolutely hate trying to go have a "vacation" where it involves anything that looks like home. Cooking, cleaning, laundry. Heck. No.
3.) There is an abundance of really good food in close proximity to our every location. Yes. If there's one thing that's absolutely miserable about traveling with children it's trying to find food in an unknown environment. Not just any food, but kid friendly food. Yawn.
4.) Babysitting. Yes, I believe this is the missing component from all of those supposed "vacations" we have previously attempted. I had my philosopher/logician husband help me with this so you know it's actually logical and not the usual nonsense I make up for cheap laughs.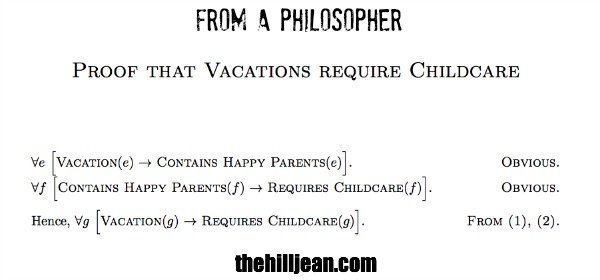 i.e., All good vacations require childcare.
That is the point I wanted to make.
5.) My kids need to have fun.
6.) We need to have fun.
7.) Someone else needs to organize all this "fun" so I don't have to.
Quite a list, wouldn't you say? It's no wonder I cannot find a decent V word. My expectations are verging on the impossible. The mythical.
Well. Santa came early. Not for me, per se, but for my mythical creature. It's like I finally have proof that such a glorious thing exists. Now, this is the part of the post that is promotional. Enter Norwegian Cruise Line. I'm getting paid to write about this, but I'm not going on the cruise. I want to.
You know I want to.
Yes, I'm talking to you, Norwegian Cruise Line.
Please let me go on one of your amazing cruises! You embody every ideal I adore in family vacations. You are the ultimate family vacation.
Ok, I'm done kissing up. Back to you guys.
Alright, for reals, when you go on a Norwegian cruise you get something extra special: Freestyle Cruising. What is Freestyle Cruising you ask? Basically, entertainment, activities and food for your family's needs. No matter how tricky or particular your wildebeest, Freestyle Cruising offers options for everyone.
Imagine being able to do all the fun things you want with your kids, and then getting to enjoy all the fun things you want to do with your husband–without the kids!
For instance, one of the things on our family bucket list is to perform as a quartet on the flying trapeze. Yes. You have no idea how often I dream of flying through the air catching my children by the ankles whilst Matt holds me from a giant swinging trapeze. What can I say? I'm a simple woman.
Well whadya know? Freestyle Cruising offers circus workshops. Squeeee! So this means we can finally get the training we so desperately need to become a real circus family, minus a swinging trapeze. And, kids who participate get to BE in the circus. I'd work my way in there as well.
What else?
Um, childcare. Yah, so you can drop the kiddies off to do fun things with their age group and high energy, fun, good youth counselors. Score!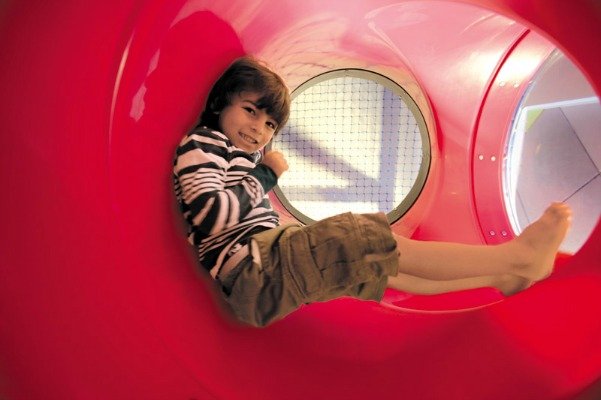 So this means I could hit up the spa and Matt could go do something boring like smoke a cigar and watch football while our kids get to play on a customized playground with trained professionals. Yes! Then, we can go back and do fun things like family games/challenges that involve things like getting slimed.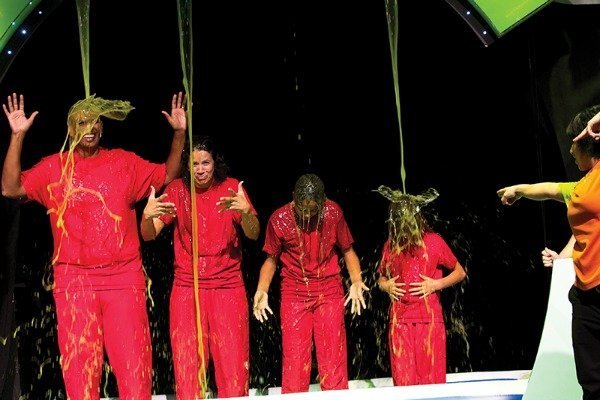 Much more up Matt's alley than mine, but nevertheless exciting.
My kids would also probably be flipping out cause Dora's on board. And by on board, I mean walking around wowing kids with her cartoon to reality presence. Nickelodeon has partnered with Norwegian to provide family entertainment and activities that fit in with the Nickelodeon shows and characters.
I like all this fun stuff for my kids because I see it as a way of getting in on some of this action: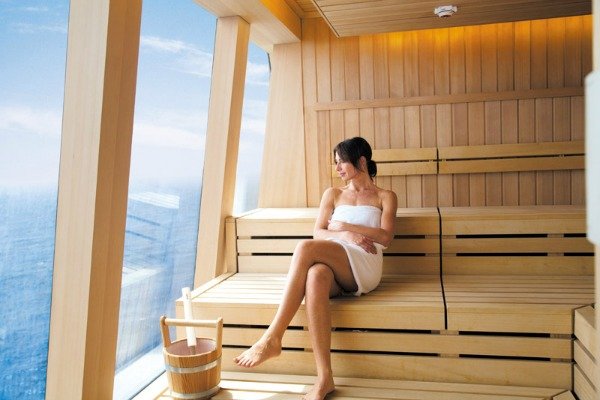 Guys, that could be me. I mean you. Us.
For more information about Norwegian's family vacation experience, click here.
Well, where there's a will, there's a way. How abouts you try and get in on this sweetness with this awesome giveaway!
BlogHer and Norwegian Cruise Line is offering a voucher for a cruise for a family of four to one lucky reader. In the comments, tell me what you look for in your dream family vacation!
No duplicate comments.
You may receive (2) total entries by selecting from the following entry methods:
Leave a comment in response to the sweepstakes prompt on this post.
Tweet (public message) about this promotion; including exactly the following unique term in your tweet message: "#SweepstakesEntry"; and leave the URL to that tweet in a comment on this post
Blog about this promotion, including a disclosure that you are receiving a sweepstakes entry in exchange for writing the blog post, and leave the URL to that post in a comment on this post
For those with no Twitter or blog, read the official rules to learn about an alternate form of entry.
Entries from all participating blogs will be pooled for winner selection; only two entries per household.
This giveaway is open to US Residents age 18 or older. Winners will be selected via random draw, and will be notified by e-mail. You have 72 hours to get back to me, otherwise a new winner will be selected.
The Official Rules are available here.
This sweepstakes runs from 5/8/2013-6/2/2013.
Be sure to visit Norwegian Cruise Line's brand page on BlogHer.com where you can read other bloggers' posts!