Review:
You guys, I left my heart in a Dodge Durango.
It probably slipped into one of those nifty cup-holders, or maybe the sleek middle console. I don't know. The point is I found a dream car.
I'm not a car person. Never have been. I remember back in high school my friends would get a shiny Mustang, or cute new Hondas for their birthdays. Meanwhile, I cruised around in my Chevy Astro van and scoffed at such a ludicrous waste of money. I was such a hipster. Only back then it wasn't cool.
Fast forward 10 years and here I am: wishing I had a ludicrous amount of money sitting around. Because now? It wouldn't be a waste. Oh heck no. I would employ that money to buy my dream car. A Dodge Durango.
I was invited to go test drive a Dodge. No big deal, I thought to myself. It will be a classic "look, but don't touch" experience. Wrong. I can't be sure if it was when I started the car with the push of a button, or if it was when the video camera allowed me to park perfectly (for the first time ever).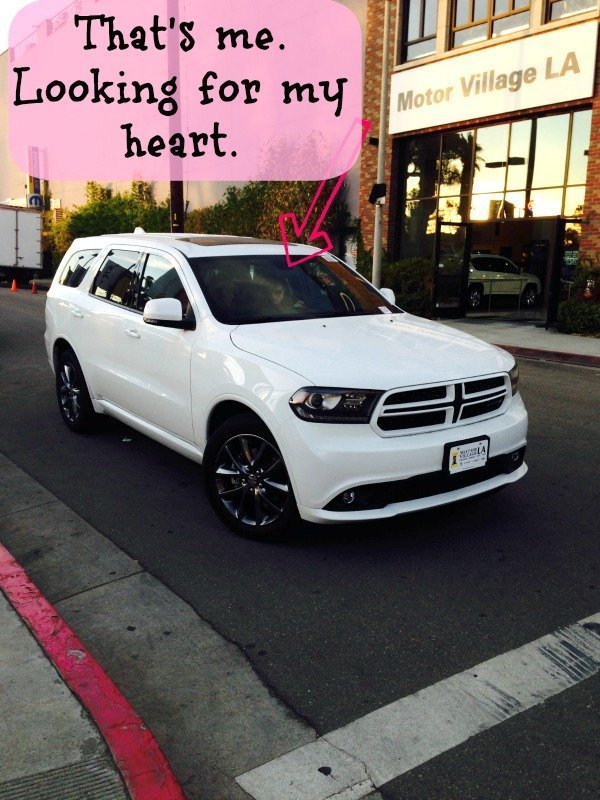 Not sure. Between those two events I certainly fell in love.
Is it better to have one child?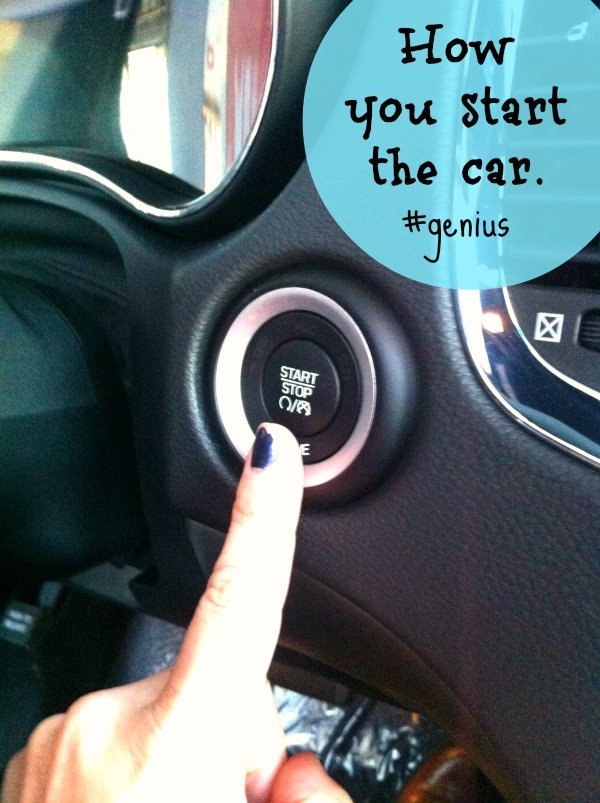 So what did I love? Besides the nifty start button? Well, I loved that I was driving a car that could accommodate seven people and yet it still had a sun roof.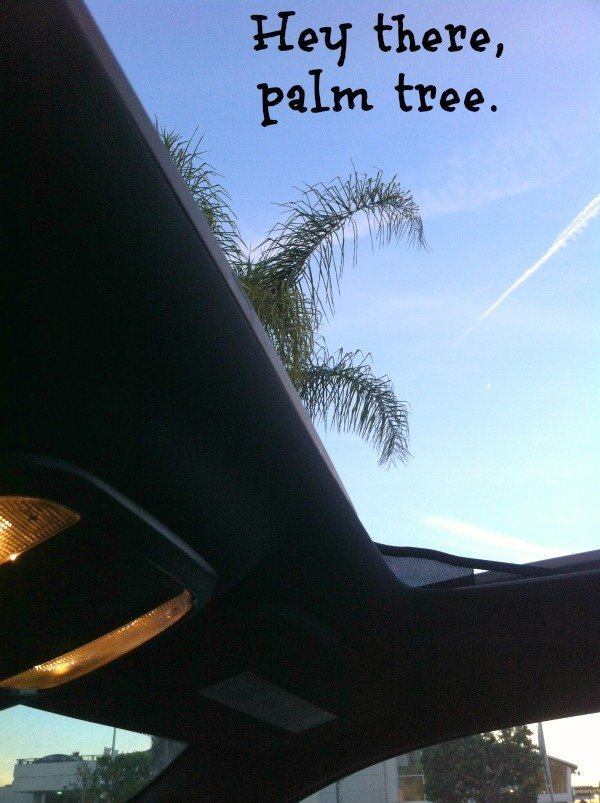 I also thought it was super-fun to be large and in charge. I'm used to being the pip-squeak on the road. If I'm honest I'll tell you that it was a bit of an ego boost to be riding so high ????
While I played it safe by not bringing my kids, I think they would have loved the experience, too.
I've often dreamed of a world where my children are separated by a middle console. If you have more than one child you'll know what I'm talking about. My kids are always in each other's business. They're swiping food, wrestling, tickling, hitting, and harassing.
Ugh. Well, this car has three rows of seats and you can use them however you desire. The possibilities are endless. It also has a Blu-RayTM Entertainment Center. ARE YOU KIDDING ME??!! We don't have a Blu-Ray anything in our house. Sheesh.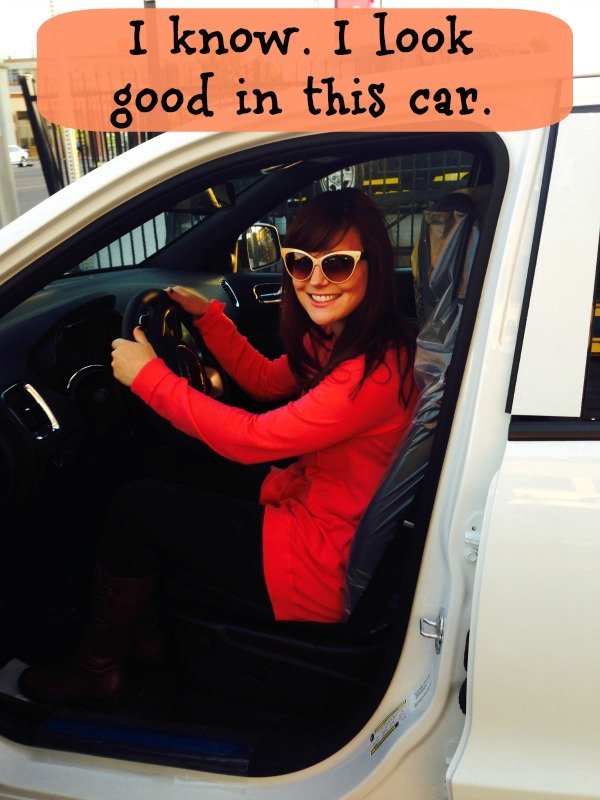 I didn't want to give this baby up. Unfortunately, I was only asked to test drive it…not take it home. So now I'm dealing with my deflated ego and burning car lust. Burning lust. For a car. Not a burning car.
I'm not giving away a car, you guys. If I was, I would rig it so that it would end up with me. However, I am giving away some gas money. Who couldn't use that, right? So if you want a $100 Shell gift card, answer me this: What would YOU do with all the space that the Dodge Durango affords?
Sweepstakes Rules:
No duplicate comments.
You may receive (2) total entries by selecting from the following entry methods:
Leave a comment in response to the sweepstakes prompt on this post
Tweet (public message) about this promotion; including exactly the following unique term in your tweet message: "#SweepstakesEntry"; and leave the URL to that tweet in a comment on this post
Blog about this promotion, including a disclosure that you are receiving a sweepstakes entry in exchange for writing the blog post, and leave the URL to that post in a comment on this post
For those with no Twitter or blog, read the official rules to learn about an alternate form of entry.
This giveaway is open to US Residents age 18 or older. Winner will be selected via random draw, and will be notified by e-mail. You have 72 hours to get back to me, otherwise a new winner will be selected.
The Official Rules are available here.
This sweepstakes runs from 12/10/13 – 12/31/13.
Be sure to visit the Dodge Brand Page on BlogHer.com where you can read other bloggers' reviews and find more chances to win!
SCU: