Today I have a post that is sponsored by a really cool company that saved my butt a few times these past few weeks: Munchkin.
You guys. I've been SO SICK. For like, three weeks. Bronchitis is an evil fiend when you're a mom of three. I mean, it's pretty evil to anyone, but I like to think that I've had it worse than anyone, ever, in the history of all time. Fortunately, I'm the only one who got it, but I'm on my second round of antibiotics and I'm well into the third week of feeling like death.
That is why I haven't blogged in a while. Sickness+life=craziness.
One thing I figured out pretty quick in the parenting gig is that even if you exclusively breastfeed, you want to have a baby who will take a bottle. I've encountered many moms who couldn't get their baby to take anything other than the breast. So basically they're chained to their baby until the baby is weened.
I'm pretty sure this predicament stems from not introducing the bottle early enough.
I've been all over the map with babies and their bottles.
Coco had bottles in the NICU, and she actually always preferred them–although I did manage to nurse her until she was 11 months old.
Chaucer hated bottles, and loved the boob. When my health went south with RA and multiple surgeries, he had a really rough time transitioning to formula and bottles. In fact, someone else would have to feed him for the first two months of formula because he would try to nurse if I held him.
Is it better to have one child?
Tenny spent his first few days in the NICU, and he had bottles before I even got to hold him. Despite this beginning, he nurses like a champ. And even though he's only three-months old, Tenny always takes a few breaks from his nursing sessions to smile, coo, and gurgle up at me. It's like its a social thing for him.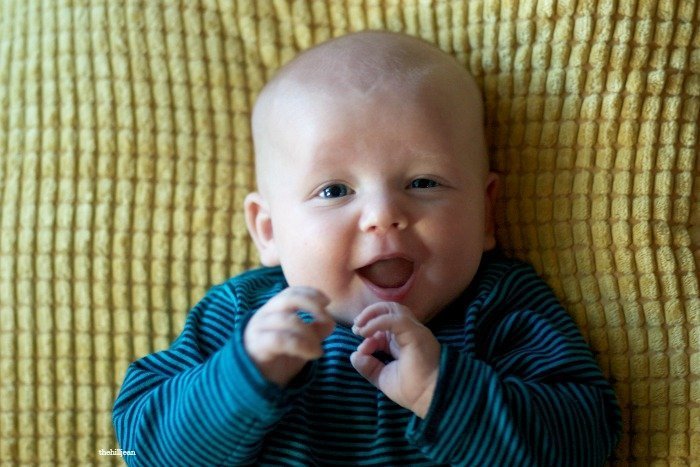 So, even though I LOVE our nursing relationship, I also LOVE being able to take a break and give him the bottle. Matt and I have gone on two official dates since Tenny was born. I can't say that I really like being away from him yet, but it is nice to leave for a few hours and know that he will be fed and cared for in his usual routine.
Also? This whole being sick thing? Yah, the Munchkin LATCH bottle has come to the rescue when I was too feverish to nurse a baby, much less get out of bed.
What I love about LATCH is that the bottles mimics the breast in shape, movement, and flow. These bottles are smart, people. In fact, they were developed with lactation consultants so that baby could go from breast to bottle, and back again.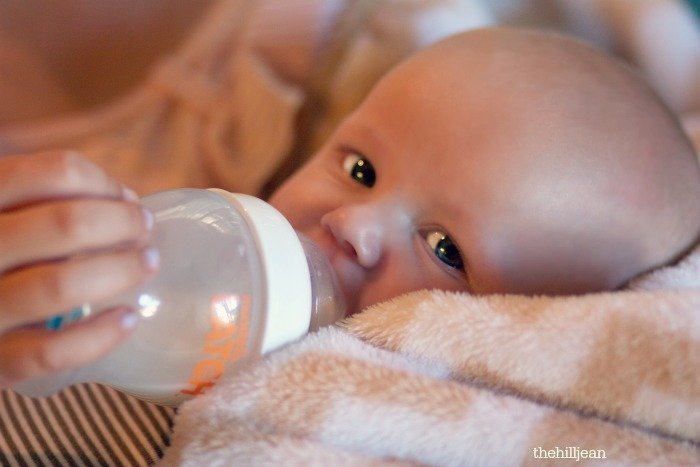 There and back again, by LATCH.
I have to throw in LOTR trivia whenever possible ????
LATCH bottles come in three phases and grow with your baby's ability to nurse. If you've ever breastfed, you know that the baby becomes more efficient at nursing the older they get. LATCH incorporates this development so that when your baby is able to pull more from the breast, they are able to pull more from their LATCH bottle as well.
The LATCH bottle is also designed with colic in mind. The accordion-style nipple, and anti-colic valve at the bottom of the bottle make for a fuss-free feeding.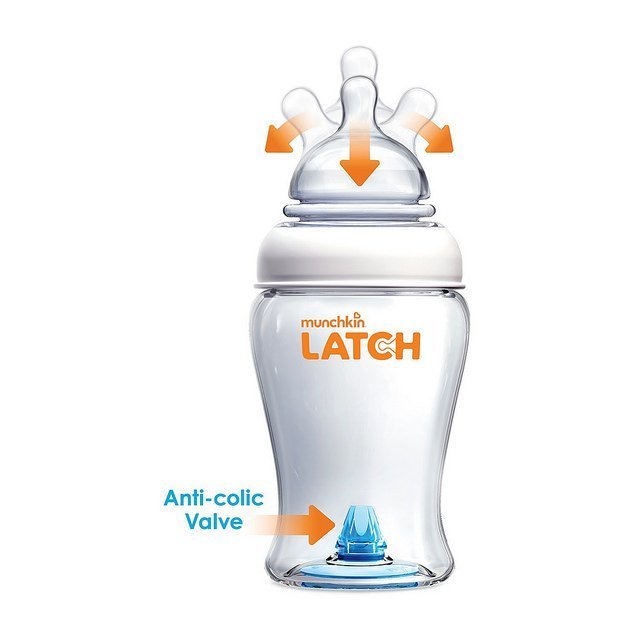 We mommies make mountains out of mole-hills. We invent guilt where grace should abound. We constantly need the affirmation that we're doing right by our children.
Three kids, and I still don't know how to give myself grace. How DARE I get sick with an infant in my care? How COULD I let this happen?! What have I missed out on because of feeling like death?
Well, its like LATCH understands the mommy-guilt-addled-brain. At least when I leave my baby in the care of someone other than myself, I know that the feeding time is going to be as close to normal as possible.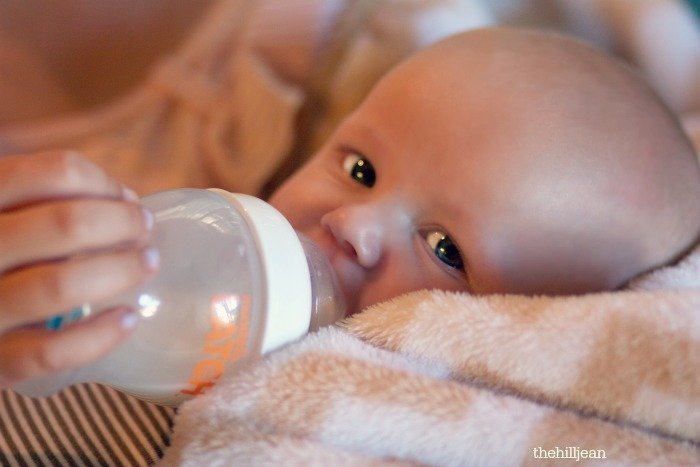 And while I don't usually have my six-year old feed my three-month old, Coco was happy to comply for the purposes of this post. Isn't this adorable? Even though I've felt pretty horrid, I've got some sweet little helpers who want to step in and be my heroes for mommy ????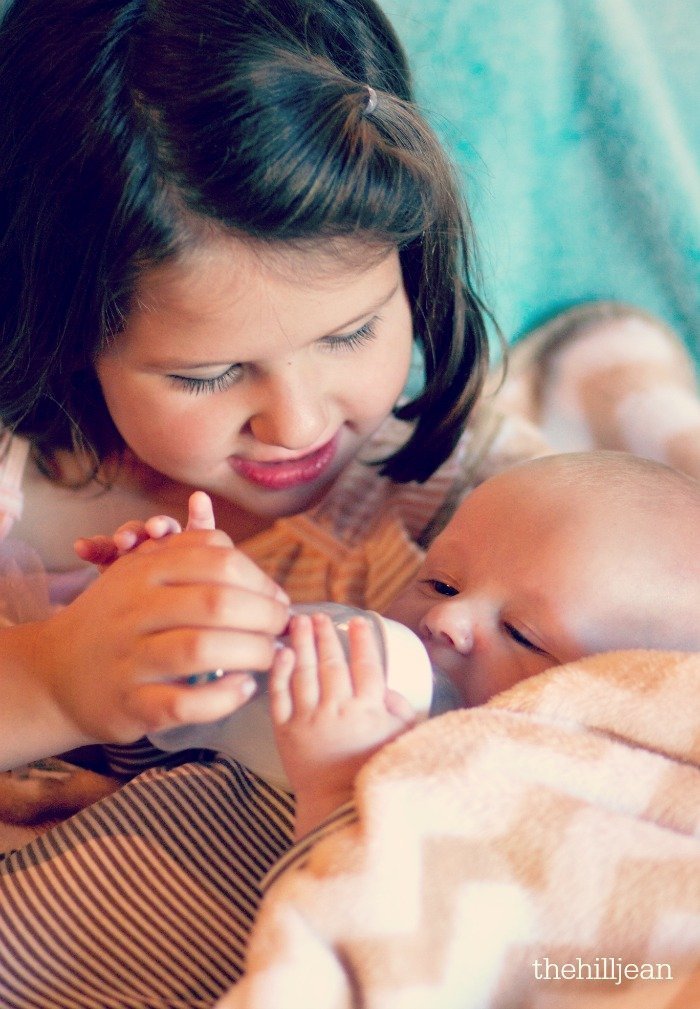 If you want to grab some of these awesome products you can score free shipping at Munchkin.com using the code LOVELATCH which will expire 12/31/14 (one per Customer; U.S. residents only). You can also purchase LATCH products at Target. Lastly, if you're around, join me in the #LoveLatch Twitter Party taking place on Wednesday, November 12 at 8:00 am – 9:00 am PST / 11:00 am – Noon EST.
This Express Yourself post is brought to you by Munchkin LATCH as part of the #LoveLatch campaign.