I'm excited to share with you a post today that's all about staying confident even when you're battling a cold sore. If you suffer from cold sores like I do, you know it isn't easy to feel confident when you get one. With the first sign of a cold sore coming on I reach for Abreva® cream to get rid of it fast. The median healing time is 4.1 days, but you could heal it in as few as 2.5 days when used at the first sign. Then I follow the following simple tips to help keep my confidence high until Abreva® cream works its healing "magic"!
So, flashback to nine years ago. I was a college student, preparing for finals, preparing for the holidays, and preparing for my wedding. We got married on December 17th, 2005. The months leading up to that date were just crazy. Weddings are stressful events for anyone, but when you're a college student that stress multiplies.
The weekend before Thanksgiving I started getting sick, and as lousy as it was to feel cruddy I suffered the most from a cold sore. I think it was the stress plus a fever that brought that miserable thing out. Right on the inside of my top lip, that miserable beast reminded me of its existence any time I talked, ate, or breathed.
I was freaked out that it would ruin my wedding. I didn't want our first kiss as man and wife to be executed in pain.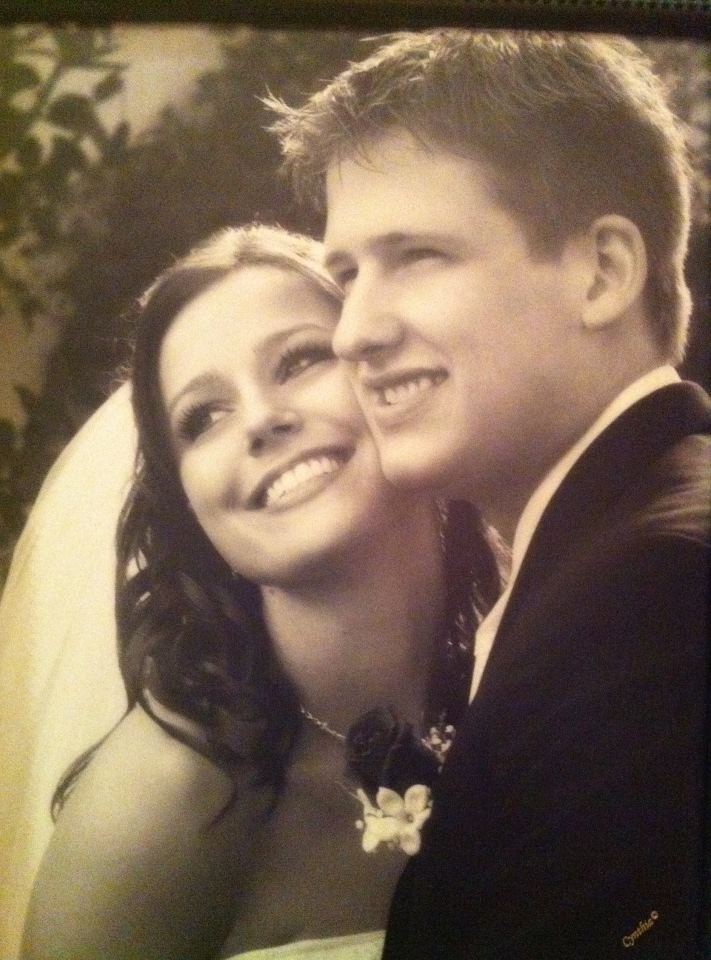 The word "execute" is probably not quite right when talking about a kiss, is it? Well, that's the kind of word that comes to mind when you have to kiss through a cold sore.
Yuck.
There was also a Thanksgiving feast right around the corner. Thanksgiving is probably the absolute worst time of the year to have a cold sore. You can't glut yourself on stuffing and gravy with an open wound on your mouth.
The good news is the cold sore didn't ruin my feast or my first married kiss. I knocked that bad boy out with some Abreva® cream. Thank God for Abreva® cream. I found this magical cream tucked away in an aisle at the drugstore. I was so excited to find something for my cold sore that I didn't even get distracted by the makeup aisle. That's a big deal, folks.
Anyways, with the holidays right around the corner folks are starting to get sick. I've already had my three-week bout with bronchitis, so I'm hoping that was enough of a sacrifice to the flu gods. You might find yourself waking up to a beast on the inside or outside of your mouth. It will threaten to ruin everything from your feast to your Christmas sweater. This is when it would be a good time to grab some Abreva® cream.
Is it better to have one child?
You could knock out your cold sore in 2.5 days*. Only Abreva® cream can do it, when you treat at the first sign**. Try Abreva® cream during your next cold sore! Click here to learn more about Abreva® cream.
*Median healing time 4.1 days. 25% of users healed in 2.5 days.
**Among Over-the-counter products
Check out their website for more info.
Now, to kick off some holiday spending! For a chance to win $100 Visa gift card, just answer this question: What are your tips for staying confident through cold sore season?
Sweepstakes Rules:
No duplicate comments.
You may receive (2) total entries by selecting from the following entry methods:
1. Leave a comment in response to the sweepstakes prompt on this post
2. Tweet (public message) about this promotion; including exactly the following unique term in your tweet message: "#SweepstakesEntry"; and leave the URL to that tweet in a comment on this post
3. Blog about this promotion, including a disclosure that you are receiving a sweepstakes entry in exchange for writing the blog post, and leave the URL to that post in a comment on this post
4. For those with no Twitter or blog, read the official rules to learn about an alternate form of entry.
This giveaway is open to US Residents age 18 or older. Winners will be selected via random draw, and will be notified by e-mail. The notification email will come directly from BlogHer via the sweeps@blogher email address. You will have 72 hours to respond; otherwise a new winner will be selected.
The Official Rules are available here.
This sweepstakes runs from 12/2/14 – 12/31/14.
Be sure to visit the Abreva® cream brand page on BlogHer.com where you can read other bloggers' posts!