I last left you with my Halloween predicament. Thanks to my shrewd dispensation of passive aggressive tactics, I was able to steer Coco away from the $100 Disney Descendants costume and had her angling for a Cinderella getup. *Phew!*
All it took was a casual perusal of Pinterest where pin after pin showed puffy gowns and shimmering tiaras. Like me, she is easily distracted by pretty things. And while I might need to eventually hone in on the "getting distracted by pretty things" and you know, bolster the part of her that wants to step outside what's merely pretty and stand for something that is real and important and true–this time, I took advantage of it.
But I digress.
What I needed was for her to be a pretty princess, or a gypsy, or some other super easily accessible character for Halloween.
Thanks to Amazon Prime, we scored JerrisApparel 2015 New Cinderella Dress Princess Costume Butterfly Girl (7 Years, Blue)

her gown (which I must say was really, really pretty) for $29.99. (#afflink)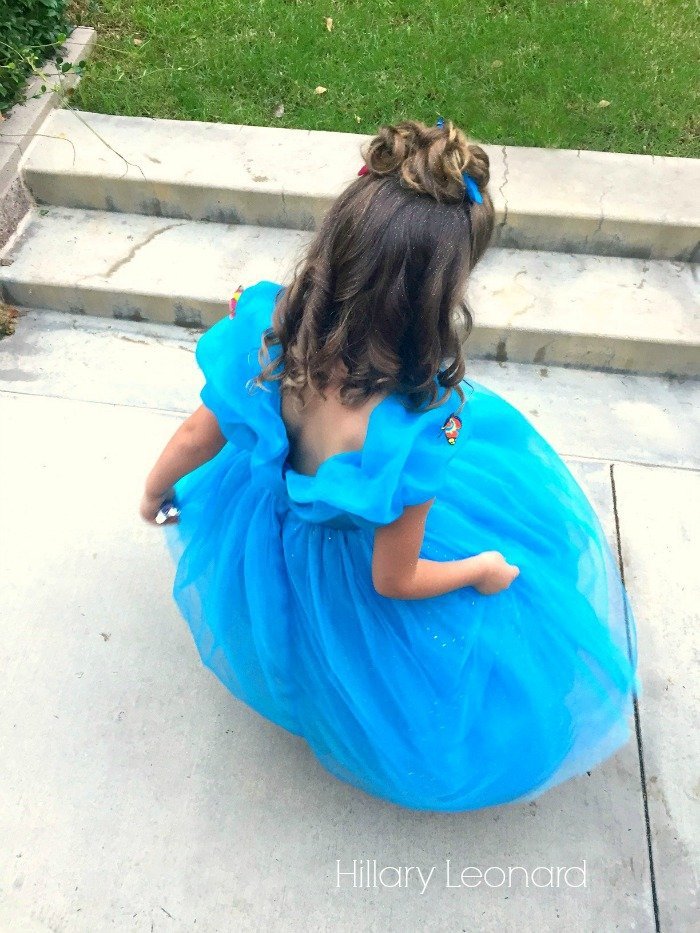 We also got California Costumes Toys Stealth Ninja, Small

Chaucer's ninja get-up for a pretty sweet deal. They were both thrilled with them, and most importantly, I didn't have to figure out a last-minute rendition of Mal. Which, let me tell you, is a HUGE relief because I think I saw about five other Mals' walking around Halloween night. I can't take that kind of pressure in my life.
Now, onto the real star of my Halloween night, Tenny. Oh, Tenny.
Is it better to have one child?
He has a cousin about six months his junior. What a funny thing to say about a baby, huh? Anyways, my sister-in-law and I have pretty much been talking about their costumes ever since we found out she was pregnant. We decided on chickens because, feathers. It was a no-brainer.
Again, we let Pinterest be our guide and between the two of us gallivanted all over Los Angeles to recreate the "easy DIY chick costume." Ahem.
Our plan was for them to be chicks, she and I to be mother hens, and our husbands to be farmers. At one point we even devised to forge a chicken coop out of the double stroller. We were ambitious.
But…this was about the best I could do.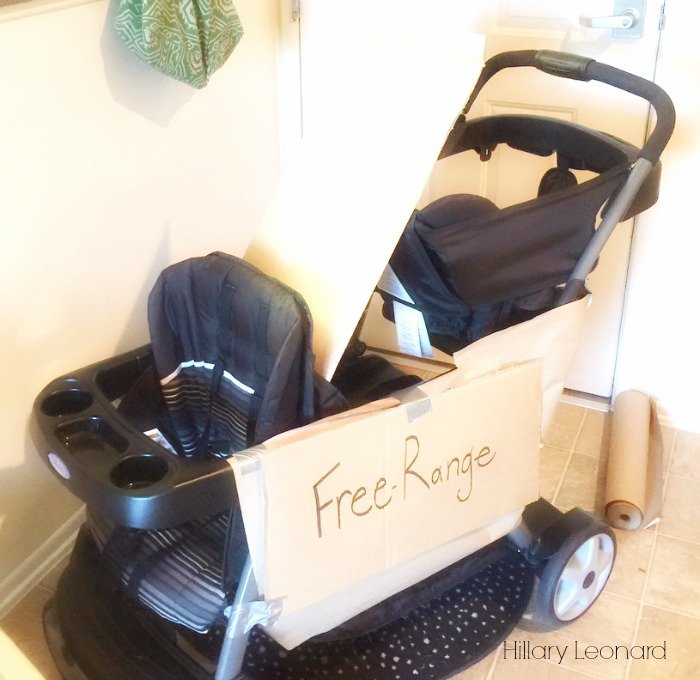 Needless to say, we scrapped that idea.
The glorious moment finally came where we wrassled our tots into feathered onesies. The look on Tenny's face after I pulled it over his head was one of utter disgust and betrayal. I think he would have been more at home in a straight-jacket.
He started pulling the thing apart as soon as it was on his body.
We rushed the pictures–because, really, it was all about the pictures anyway.
While Tenny was plucking himself like an erratic bird, my darling niece, Vienna, sat composed and poised for every photo opp. In fact, homegirl welcomed the feathers like they were just another extension of her natural cuteness.
I mean, LOOK.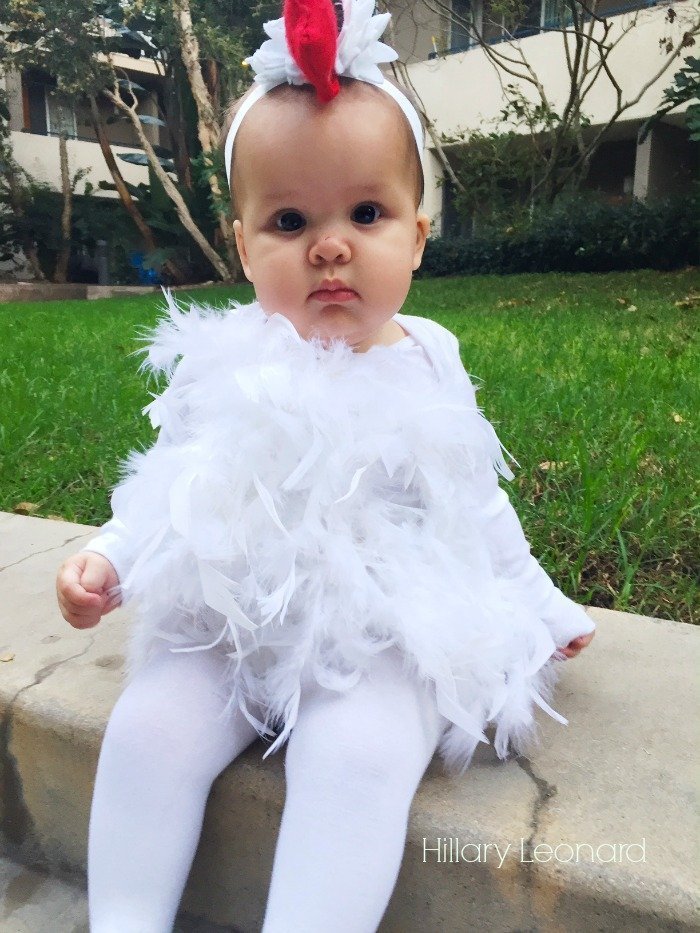 I don't even think Lady Gaga could work this costume so well.
Meanwhile, back at the ranch, Mama was having a mini-meltdown because her ONE child within total control was no longer being controlled. The only time my little chicken wasn't plucking himself was when he was running away from me.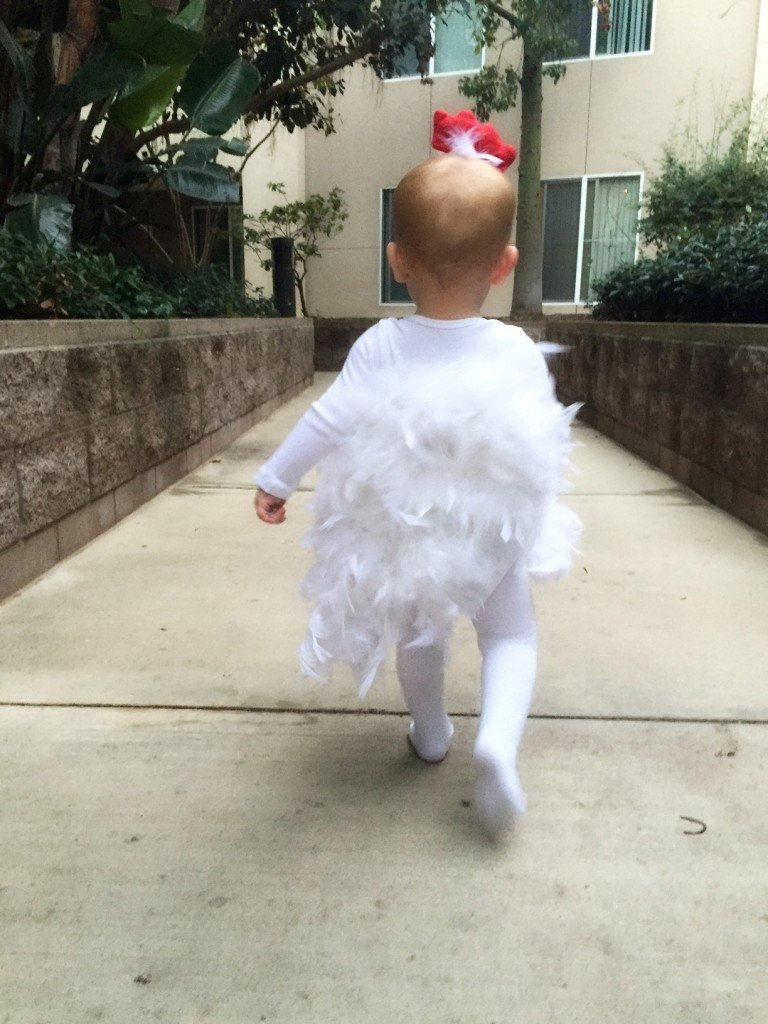 I was bitter for like five minutes, and then we decided to be farmers together.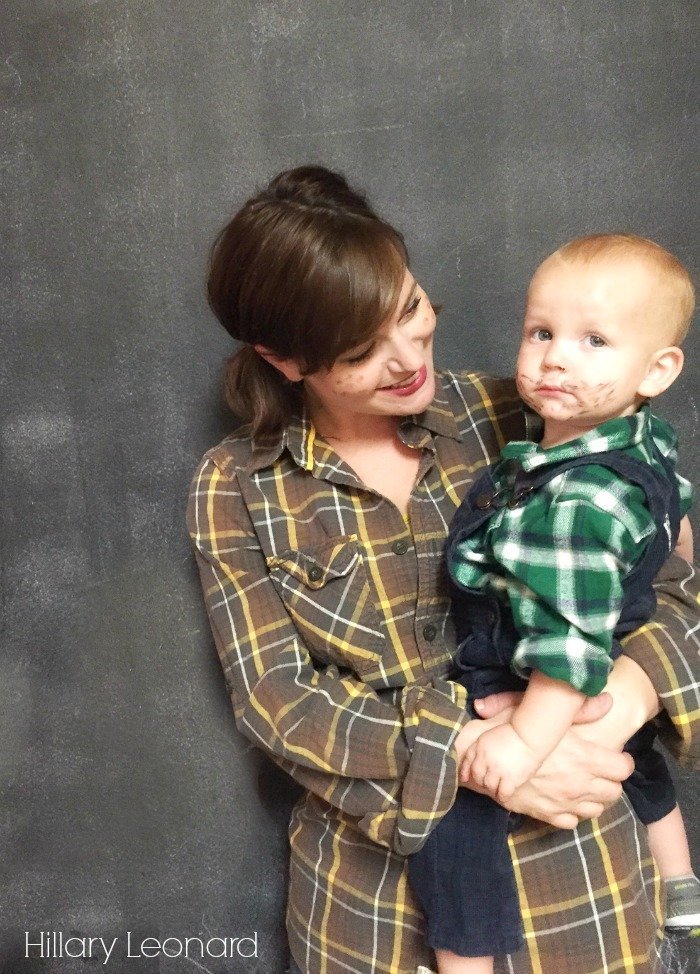 I would say everything worked out just fine, but while I drew on Tenny's faux beard he looked deep into my soul and I'm pretty sure he told me that next year he's going to be a ninja and there is nothing I'll be able to do about it