It's for this week's edition of Hilljean's Fascinating Friday! Wooooooohooooo.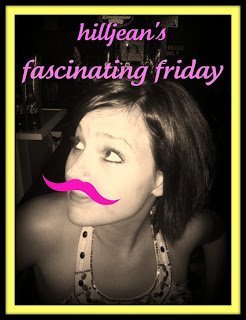 I have some goodies for you. Starting with two rockin' stories that will surely make you laugh. At least I did.
I wish this blog had been around longer. If they had only listened to me they'd have about 800 followers by now. But they didn't. So they have like 10.
Anywho, If You Can Make A Stranger Laugh is my new FAVORITE blog. And it has nothing to do with the fact that my little sister is one of the writers.
Ok, so that might be part of the reason.
But honestly. It is hilflippinarious. They had these two posts (two out of the three they've ever published) that had me falling off my chair laughing. The first part is about how one of the roommates, QB (short for Quarter Black…because she's a quarter black) went on a terrible date.
Is it better to have one child?
The second part is how Micro (my sis) and Cowgirl (another adorable roommate) spied on them. But the best part is that they DRESSED UP LIKE GUYS. AND THEY LOOOOOOKED LIKE GUYS.
craaaaazy. You must head over. Read. Comment. Follow. And tell them I sent you and to send me five dollars for that Thai food they never paid me back for. K??
**Moving on**
I love real-life success stories. I recently discovered Running With Glitter, a really cool crafting blog. Not only is Kelly amazingly crafty and talented, but she is also a weight-loss success story. She transformed herself in just a year by going from a size 16 to a size 4! Hot dang!
Every Thursday she'll be hosting the Happy Healthy Me project if you wanna participate in some healthy living tips and community.
***
Have I told you that my favorite song to sing to my kiddos is "You Are My Sunshine"? I absolutely love it, and I mean every single word. Except when Coco's being a turd. Sunshine isn't the word I think of when she acts like that…Anyways, have you ever been to Kojo Designs? They're amazing. And they put together this shower that should be done for my next child. In like three years.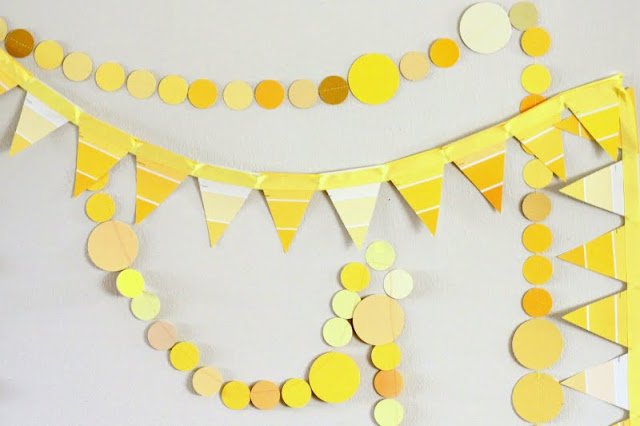 I think this is the coolest. A banner made out of paint pallets. Look out, Lowes. I'm about to raid your stash.
**Transitioning to another favorite**
I have no (known) issues with gluten. Like a spider under the couch, I'm afraid to look. But in a game of would-you-rather, I don't know which would be worse: being allergic to gluten, or being allergic to garlic. My physical therapist told me of a patient who had lupus and found out she was allergic to garlic. Once she eliminated it her symptoms improved dramatically. Those kinds of stories scare me. I'm sure somewhere along my RA journey I'll find out I have an allergy…
Anyways, back to gluten. Here's a GLUTEN FREE recipe that looks heavenly. Browned Butter Banana Streusel Cake. Oh, and it's fun to say. Browned Butter Banana. Mmmm.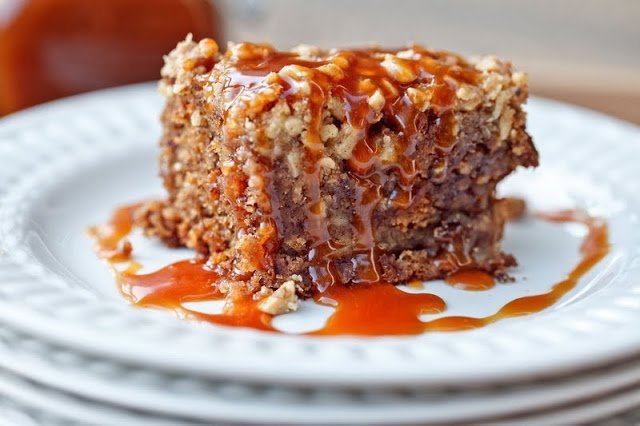 From Ivory Hut

Finally, here's my favorite photo of the week. Taken by myself.