Well, this weekend we hit our one year anniversary of moving to Davis. It's so weird that this first year is over! I will never forget walking into our apartment, seeing the linoleum floors, the ugly cabinets, and the ghetto bathroom for the first time ever. More than that, I'll never forget how small it seemed.
Matt looked at me, eyes hopeful, "Well, what do you think?"
"WHAT DO I THINK??!" I barked at him. "It's more horrible than anything I had imagined!"
I slid my back against the fridge and plopped onto the floor. A big, pregnant mess. I cried and I cried. Then we moved our furniture in, and I cried some more.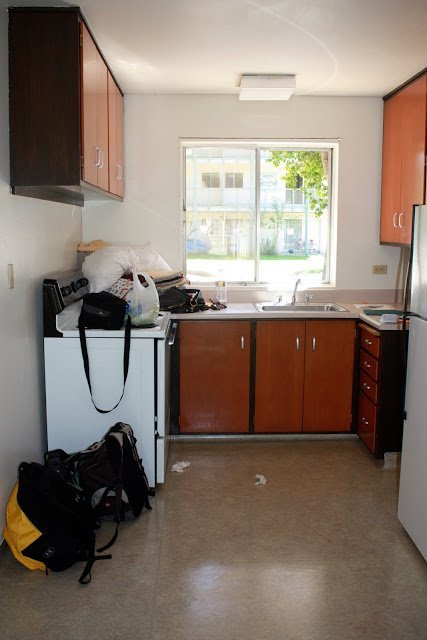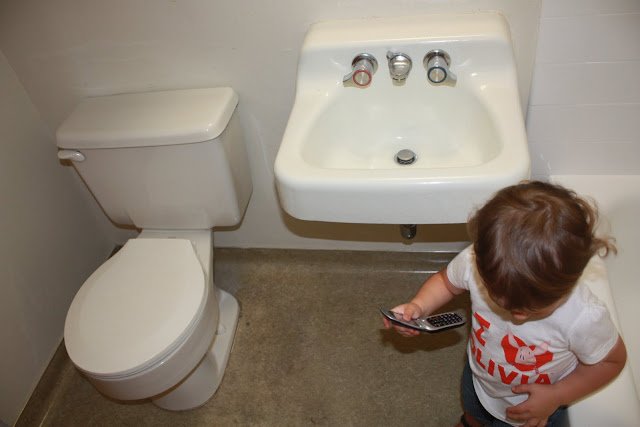 I cried so much during those first few weeks. I couldn't imagine how this could ever become our home. Our parents encouraged us, "Just one year. You can live here one year and then get a bigger place."
I clung to that dream all throughout the unpacking, which took up until Chaucer was born. I think I held onto that idea for quite a while.
Someday we'll have our own home. It will have a dishwasher, washer and dryer, and I won't be afraid that a rat will crawl out of the shower head every morning.
There won't be an upstairs apartment that will flood water out of my bathroom fan. There definitely will not be a scrap of linoleum. Three people will be able to stand in the hallway at any given time. I'll get to paint my walls any color I like, decorate as much as I want, and replace every ugly light fixture that I desire.
But it most likely won't have a community of young families, all striving towards the same goal. There won't be weekly potlucks or "events' right outside my door for my kids to wander into. I won't run into friends as I move the laundry, or have a whole mommy group outside to share cookies with. There won't be "Downtown Davis" right across the street. There won't be an Arboretum to wander and enjoy.
Yes, I look forward to that new stage of having my own home. But! The life we share here at Solano Park is a blessed one. And I don't use that word too often as its a bit cliche, but really, we have been on the receiving end of "blessings" ever since we moved here.