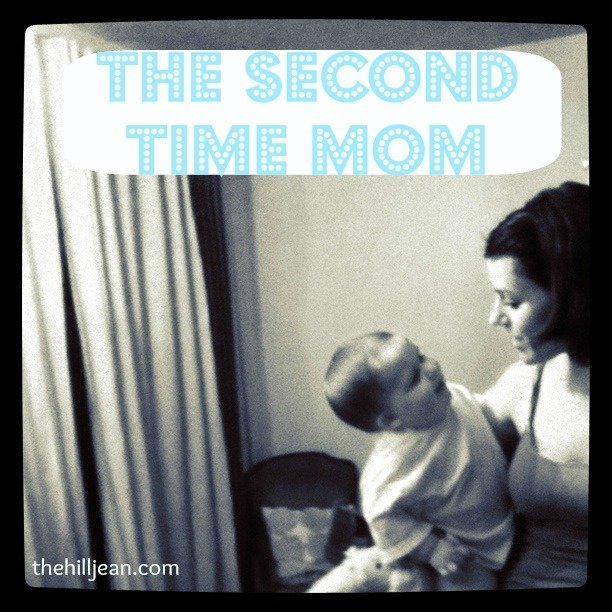 The first time mom is better than the second time mom…I'm just gonna let that sit with you for a minute.
That's right. I'm positive I was a better mom to my first-born infant than to my second-born infant.
The first time around, I paid attention. I hit the books, I read the labels, I scourged the internet. All in the name of doing things right.
Second time around–I got–busy? Lazy? Overconfident? Yes, that's what it was—overconfident. Certainly not lazy.
Certainly not.
You don't need to read What To Expect more than once. You already know what to expect–why remind yourself?
Well, apparently you should remind yourself. You know, to be good a mom and all.
Is it better to have one child?
I've had two major failures in the last few weeks with the little guy. Both failures involved food. So I paid for it. Oh yes, I paid for it.
Failure numero uno: Giving a baby milk before they're a year old. There is a reason why you should wait. There are twenty diapers worth of reasons why you should wait. I just figured my Incredible Hulk of a baby could handle it.
I mean, the kid rolled over at 10 days, crawled at 5 months, and was walking at 10 months. At 11 months I was sure the arbitrary 30 days wouldn't matter as far as milk goes.
Alas. It did.
What we got was a diaper rash that nightmares are made of. Searing arrows of guilt penetrated my heart with the twenty diaper changes I had to give him that day. It got to be so bad that he would bawl as soon as he saw the diaper in my hand.
Mom Fail. Major mom fail.
***
Mom Fail Numero Dos: Giving a baby popcorn. (*see list of bragging rights as to reasons I would introduce such a food to the Incredible Hulk.) Giving a baby popcorn because I didn't want to move my lazy butt off of the couch to get a more appropriate snack for the little mooch.
And no, I did not Google it.
But I paid for it. Oh man.
A 0-4 month old baby has "gas." Sad gas that makes everyone around them sad. A 6-12 month old baby has funny gas. Gas that sounds and smells like adult gas but is much more socially accepted and well received.
My poor baby had sad gas the other night. But it wasn't sad in the 0-4 month sort of way. It was like dying baby dolphin sort of sad.
I held him for two hours as he farted away in my arms. With each one he jerked his body into a ramrod position and arched his back like he was having contractions. It's probably the closest he'll ever get to childbirth, and he won't even remember it. What an utterly useless experience.
I rocked him, he farted, I bounced him, he farted. I sang, he farted.
Finally, after two hours of violent farting, he farted himself to sleep.
And then I put on a sack cloth, laid on a bed of nails, and rubbed ash all over my face.
I felt like such a bad mom. Major, major mom fail.
I learned my lesson. I'm hitting the books, upping the uptight, and going hardcore. We're gonna be "by-the-book" sort of people from now on.
Please forgive me, sweet boy.