One minute I was heading inside to grab a quick cup of coffee.
The next minute everyone was covered in mud, and several little boys had ditched their pants.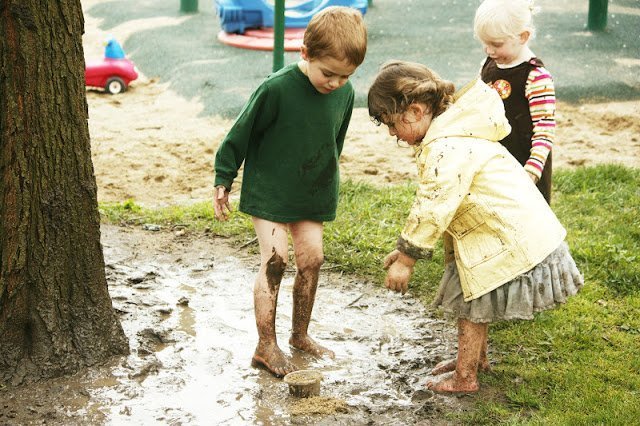 My kids? They were in the thick of it.
The next minute I was ditching my camera and running back inside to get my camera.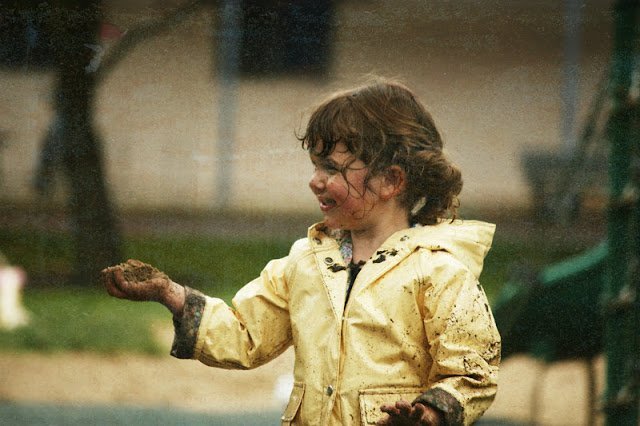 I was not to be disappointed.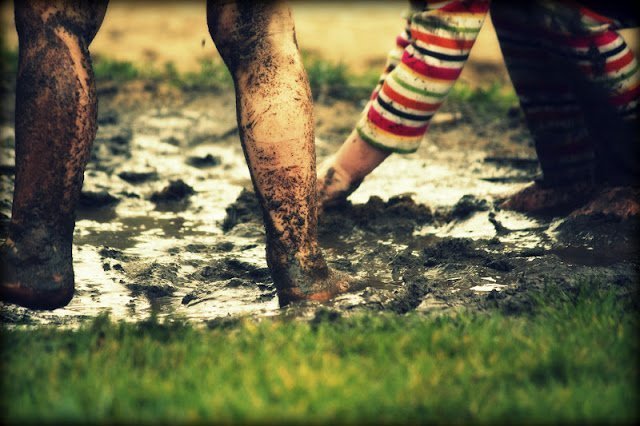 The kids were dirtier, the puddle was bigger, and more clothes were removed. Fun fun fun!
Chaucer?
He planted himself by the source of all that good fun.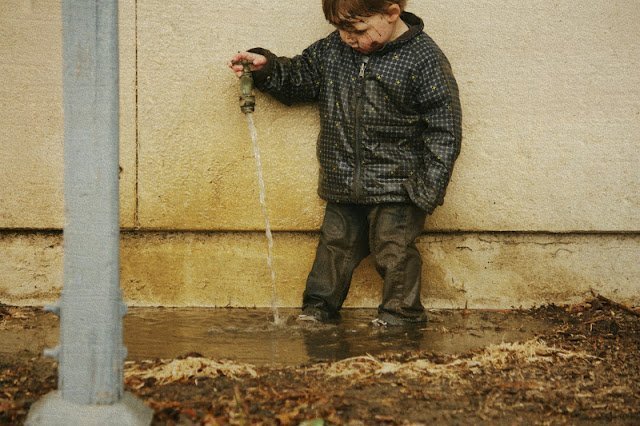 A faucet. He could of stayed there all day.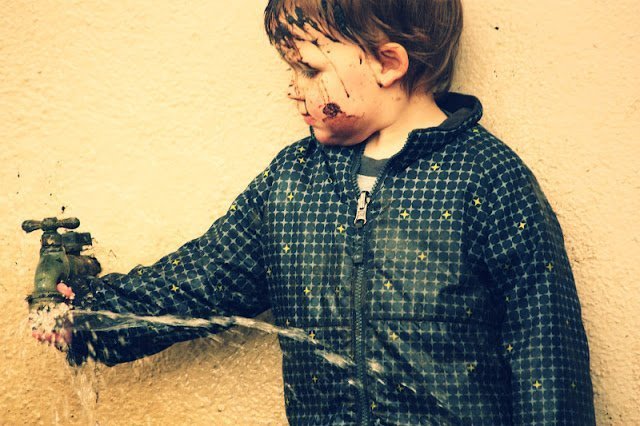 I pretty much died while I photographed him. I'll say it once, and I'll say it a thousand times more: I can't handle his ridiculous cuteness.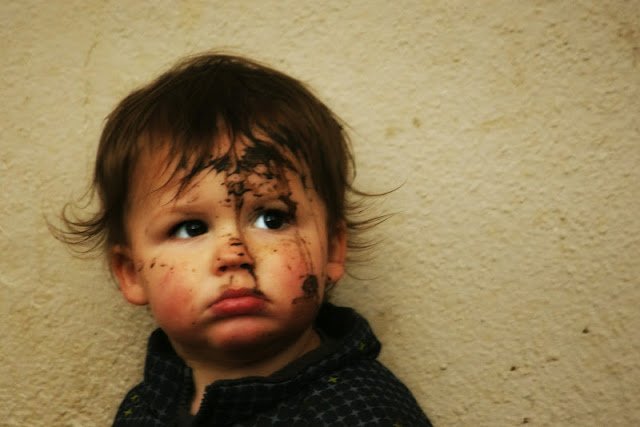 I know some of you may be tired of hearing about how smitten I am with this guy. I know the rest of you are just as smitten, so I'm not too worried about the possible (though probably non-existent) minority that's irritated with me.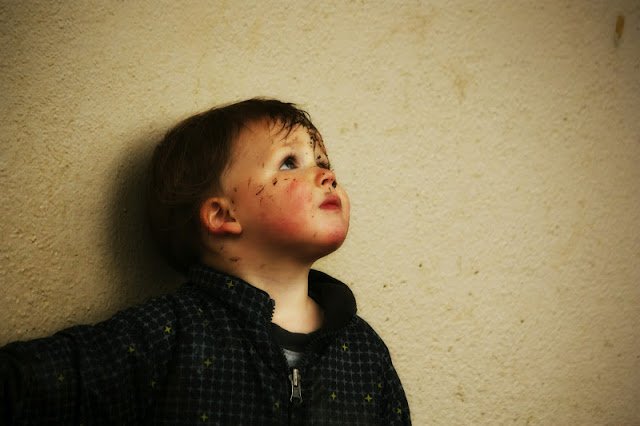 He's cute without the photo editing but I'm really soaking up my last few weeks with Picnik. I don't know what I'll do when it's gone. I guess I'll either leave my photos untouched or have to learn Photoshop. Rats.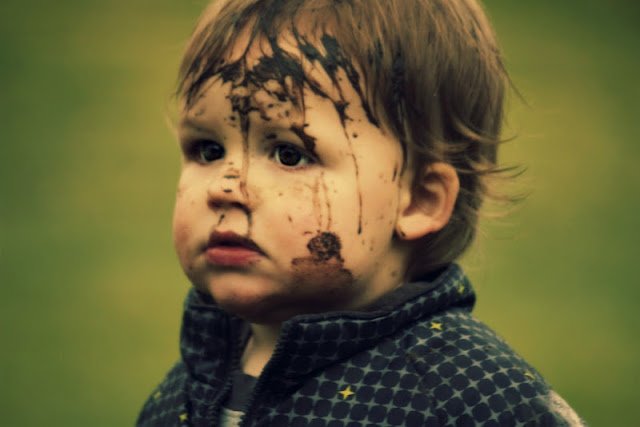 Which one do you like best? I'm thinking one of these HAS to go on a canvas. Along with this one.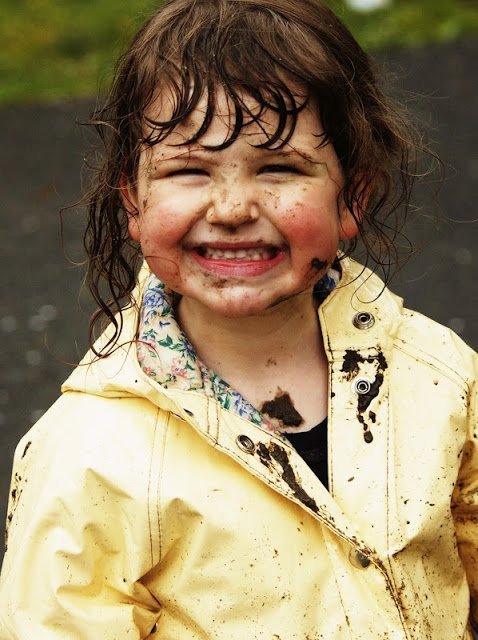 I love that my girl isn't afraid to get dirty. I also hate that my girl isn't afraid to get dirty. I have two kids that love mud. Sheesh.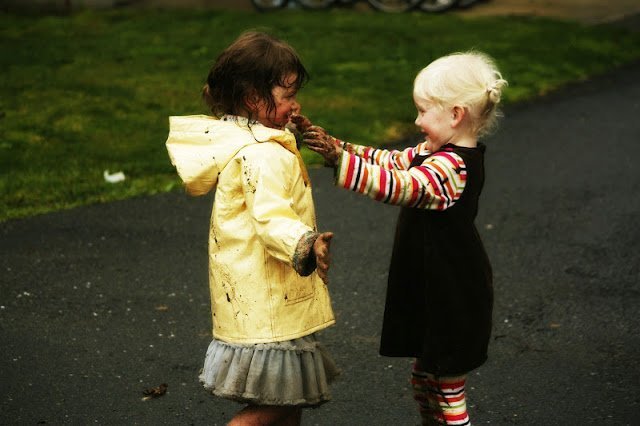 Fortunately they have friends that love mud, too. Kids know how to have fun, don't they?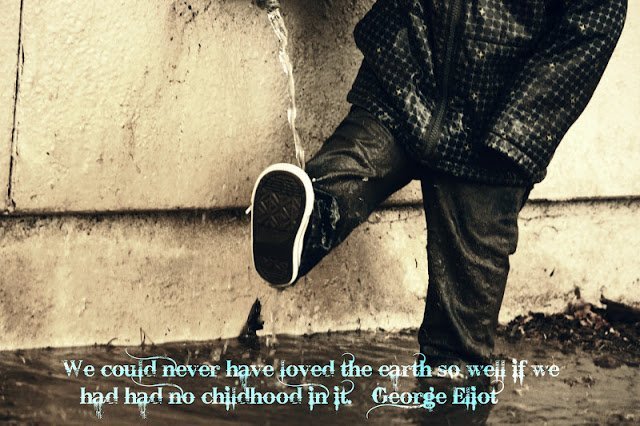 Thank you, Lord for showing me the world through my children's eyes.