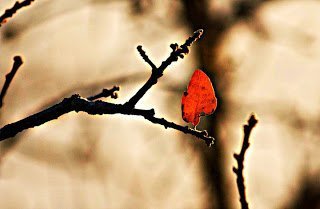 It was a gorgeous fall day. The air was crisp and charged with the smoke of our trashpile slowly dying away.
Mother had just finished my new petticoat and it was all I could do to keep from flouncing around the house like a fairy princess. Why would she give me all this glorious fabric, and then tell me to sit still? It's the closest I've ever looked to royalty. I'm not sitting still.
I twirl my skirts and let them flair out fully before I sit down with my dolls. We're close to the fire, but not too close.
I'm in my own magical world of pink petticoats and pretty dolls when it happens. It doesn't make sense that it happens–how my beautiful skirt is now shriveling beneath an ember, I don't know.
All I know is fear. I begin to run, hoping that the fire will stay behind and my skirt will be spared. Yet, the faster I run the more it burns. The tiny ember catches flame and now my entire petticoat is ablaze.
Running. Screaming. Panicking.
Through the intricate, beautiful layers of my petticoat I can feel the fire eating at me. The warm sensation blasts into millions of tiny knives and slices my back to pieces.
The boys are a ways off, playing. Mother is a ways off, doing dishes. Daddy is a ways off, working.
My screams are useless, it seems.
I'm now in a nightmare where my voice means nothing and my body is out of control. If I turn my head I can see the flames leaping up my back, threatening to take my hair.
Just when it seems the fire has won, Daddy appears. He throws me to the ground and desperately tries to pull my dress off. But those beautiful layers are relentless.
Through my sobs I hear him cursing, shushing, and screaming in his own pain as the fire rides up his hands and arms.
Finally it's done. The dress lays beneath Daddy's stomping feet while he works to remove his own burning shirt.
While the fire's gone, an invisible one still eats my skin. My back, my bottom, my legs–so excruciating I feel faint.
And Daddy's strong hands. Shining, terrible, raw flesh. They sizzle like the ember that started it all.
*****
This post was written in response to a writing prompt over at Mama's Losin It. This incident did not happen to me, it happened to my Grandma. She told me this story many times and showed me the scars on her back from the horrible burn. She and my great-grandpa suffered 3rd degree burns and carried their scars for the rest of their lives.
With each telling of this story, different details would emerge, but the ever-constant theme was the wonder of her dad's heroic deed. The sheer amazement that he saved her and sacrificed his body never wore off for my grandma.