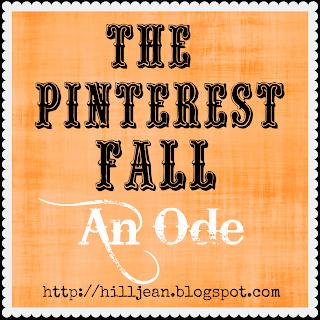 Fall's the best season
For many reasons,
Here are my favorites to share.
Fall is about soup,
And corn in your poop.
Cozy, comfort, and hearty fare.
Hot cocoa with smores,
And costumes for whores.
Oh wait, not what I meant to say.
Fun pumpkin picking,
Candy teeth sticking.
The sweetest and busiest day.
But Pinterest Fall
Is best of them all.
Shall I even tell you why?
Crockpot freezer meals
With labels and seals,
So perfect you'll just have to cry.
Pinecone doorstoppers
Pumpkin cake poppers
So cute you'll curl up and die.
A wreath of burlap
And banner of scrap,
Upcycled sweaters,
Thrifted is better.
There's so much to make
And yummies to bake.
How to do it all?
Don't worry, you've got all fall.
?
---
---