Happy Friday, Guys! Today I will be throwing together the world's most last minute kids birthday party ever! Woohoo ???? I'm sure there will be some fascinating details to share.
But this morning, I wanted to share a few blogs that if you are not already following, you should. Remember Monday when I promised I would introduce you to all the cool peeps I met at Bloggy Boot Camp Chicago?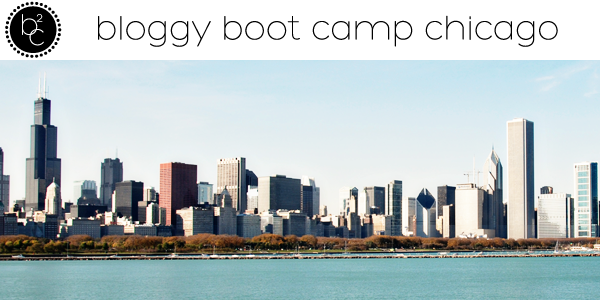 I didn't do so well with that promise. Making up for it STAT!
Ok, so this little lady (and she is like, really little–bite-sized, in fact) and I met before the conference.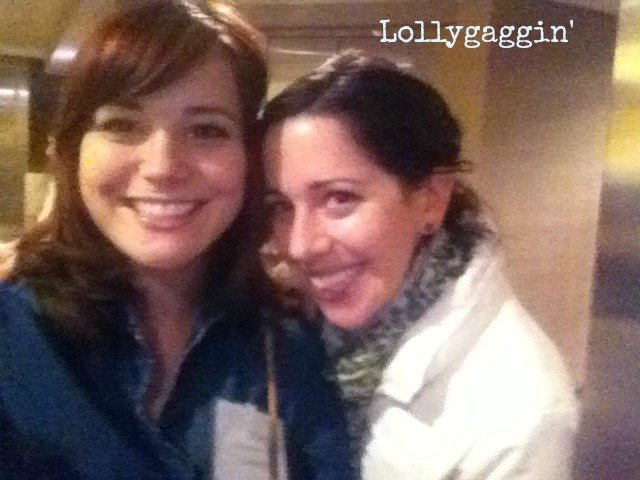 Is it better to have one child?
I was so thrilled when I found out she would be attending. Just her blog name alone makes you love her. Lollygag Blog. It's so fun to say "lollygag." Quit lollygagging!
Keely calls it like it is and gets you to laugh with her. Read Just Like Mama Said. She exploits all the annoying things (we) moms say to one another in a condescending way. You'll never want to say these things again!
Not only is she a really funny blogger, Keely is also a playwright. Isn't that cool? She definitely has a serious side to her and she's not afraid to share. I love that.
This is Nicolette.
Pretty name, huh? She is also quite bite-sized, but packed with personality and spunk. She actually has two blogs (*cough* overachiever). On Momnivore's Dilemma she writes about a number of topics ranging from having a child with autism, to crafting, to eating gluten-free. I told you she was an overachiever.
Her other blog is co-hosted (so this makes me feel like she's a little more human). The Classroom Creative is a fantastic resource for teachers. My mom has over twenty years of teaching experience, and when I showed her this site she was so thrilled. You will see all sorts of fantastic ideas floating around Pinterest–from this site!
I'm not a teacher, but there are some really wonderful ideas that I can take away and use with my own kids. Like 30+ Thanksgiving Craft Ideas For Kids. That's a lot of turkey stuff. Go check it out–I swear you will walk away inspired!
The final blogger I want to tell you about is Anna.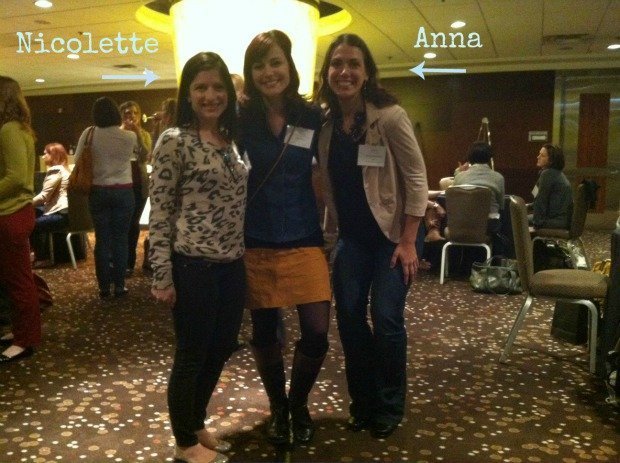 Now, Anna is one of those bloggers who I read for quite a while but didn't really know. She is also a humor blogger but has some real, tangible ideas to make life better at home. For instance, she actually has an eBook called 75 Ways To Have More Fun At Home. Genius, right?
The thing about Anna is, you'll see her and think she's the most put-together person in the world. But then you get on her blog and see that she embraces chaos in such a fun and honest way. She hosts a photo-sharing community called Messy House Edition. Guys, this is so fun. In the age where people only show the pretty, the Pinterest-worthy, Anna gets really real and encourages readers to laugh. Now that, I can get behind!
I WILL be sending my messy house pics to Anna soon. When I told her the size of my apartment she about swallowed me whole.
Welp, I do hope you will go and check out these fabulous ladies. I promise you they are great bloggers ???? Have a great weekend! If you want to keep up with how my last-minute birthday plans are going follow me on Twitter! You can just click the tab that says "Twitter" So simple, huh?