Well, the Oscars came and went last Sunday. It's been a week and folks are still talking about it. Host Seth McFarland irritated quite a few people. Between his jokes about Rhianna getting beat up, and all the ladies who have had their boobs up on the screen, well, lets just say I doubt he'll be asked back.
I don't really know what I think about the parody "We Saw Your Boobs." Many of the celebrities were quite roiled–in a self-righteous sort of way. But I have to wonder why it's alright to expose oneself on screen for cash, but host a righteous anger when someone references it later. Folks like Jaime Lee Curtis got up in arms about how the honor and art of the event was tainted by McFarland's off-color parody.
Hmmph.
What do you think? I thought his piece was inappropriate, sure, but what do you expect when you invite the creator of Family Guy to host?
Moving on. So, remember how I was rattling on about PEOPLE Magazine and the Special Oscar Double Issue? Welp, it came out. So, I scurried my butt over to Target to snatch up a copy. And…$156 later, I brought it home. The magazine only cost $4.99, so I don't know what happened.
I did get a new sweater though…ok, two new sweaters.
And a necklace.
And shoes.
Is it better to have one child?
I know, I know! I'm horrid! But its all springy over here and I have nothing to wear. So…yah.
Back to the magazine. We all wondered who would make it to the cover. You weighed in, and one of you won a $20 gift card to Target! We'll get to that later. The real question is, who is on the cover of PEOPLE Magazine Special Oscar Double Issue??
What the what?! Jennifer Aniston's hogging the cover.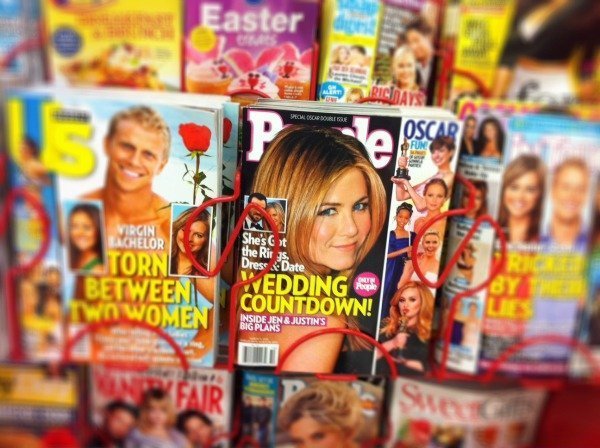 Um. I think Jen is cute and all, but WHAT is up with people's obsession over her? Beyond Friends, what has she really done acting-wise? Zilch.
I think people just like her cause she has cool hair. But I'm gonna say something a little obvious
here: she's had the same hair for like ten years.
Fortunately, the Oscar-winning peeps were featured in a little side-bar. My gal Anne Hathaway at the top, Adele at the bottom. Yay for them. I think THEY are definitely Oscar-worthy.
The pages are packed with gorgeous photos! Its fun to read what the stars say about their gown choice and look through some of the past dress choices. I totally play the whole, "Ok, I would so wear that. No–actually, I pick that one. Or maybe this one." My daughter does the same thing when she watches princess movies.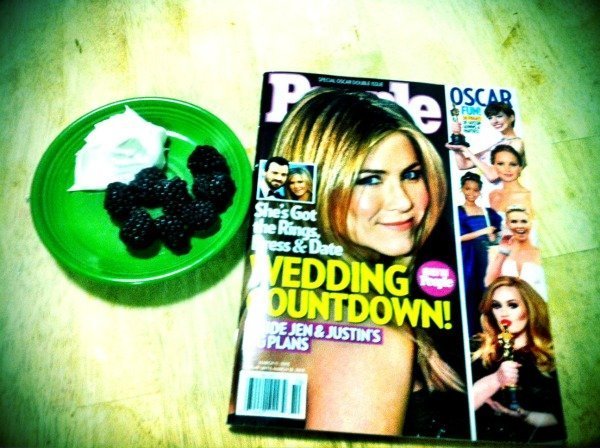 I had a grand ol' time perusing the colorful pages of PEOPLE Magazine. Felt kinda like a guilty pleasure–so I paired it with not-so-guilty dessert. Have I told you that I am obsessed with blackberries right now?
For the next week or so I'm going to act real Hollywood savvy. Cause its all right here. I totally know about Jen's wedding plans and why Miley Cyrus is dressing like an unfortunate girl trapped in the 90's.
Note to Miley: I'm not ok with you assuming that the clothes of my childhood are vintage, kid. Not yet. Can you please adopt a little more class and go for something like 80's fashion? Sheesh.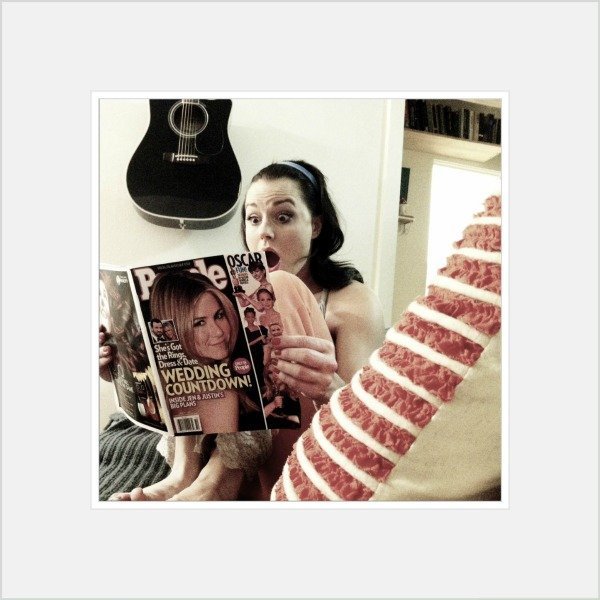 So…who won the $20 gift card to Target?
Drumroll please…
Esther! Congratulations, my friend!
Now, we were all excited to see dear Anne and what she wore. What did you think of her dress? Can we say David's Bridal?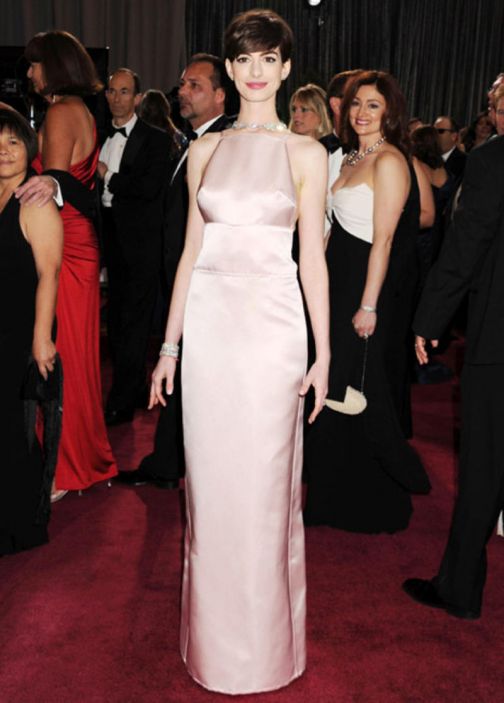 Wanna get in on some sweet trivia and prizes? Head over to www.people.com/winforyou
Sweepstakes Info: Test your PEOPLE Trivia skills for a chance to win!
Enter each week for a chance to win one of hundreds of rewards cards!
Click the link to play now!
**This shop is part of a social shopper marketing insight campaign with Pollinate Media Group™ and PEOPLE Magazine but all my opinions are my own. #pmedia #PEOPLEforOscars http://cmp.ly/3/8vNxcO.