I like to dabble in photography. And by dabble I mean fiddle around with the settings on my camera, and doctor up my mistakes with PicMonkey.
My phone is my old standby for day to day photos of my kids. Just a week or so ago I wrote about how Instagram Makes Me A Better Mom. It's true. It also takes care of the whole baby book thing.
I use my DSLR for special events and blogging. If I'm doing a sponsored post or sharing a recipe I want those photos to really stand out. I do the best I can in manual mode, but sometimes I just can't quite get it right.
When I do recipe blogs I have a lot of trouble with lighting. I don't have a giant window in my kitchen. I live in an apartment, and we have a total of four windows. My kitchen lighting is fluorescent (BLECH!) and even if I use daylight, lamps, and white backdrops my photos will turn out yellow.
It sucks.
But…I found a solution! And it's not a really expensive flash or a new lens, or a breakthrough in Photoshop!
PicMonkey Makeup. Ha!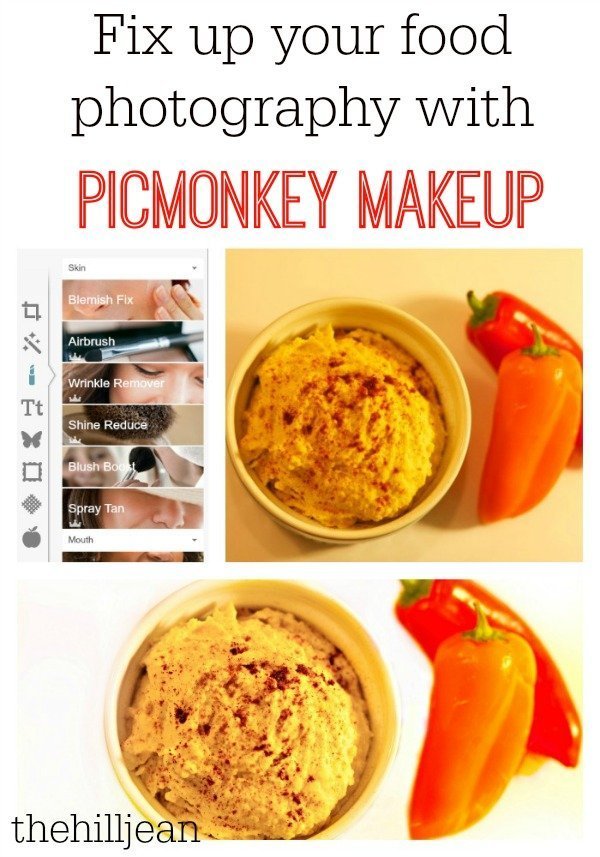 Turns out, teeth whitening, eye-brightening, and mascara can really help food photos. Don't believe me?
Is it better to have one child?
Let me show you. This is a photo I used for my Hummus Recipe last week.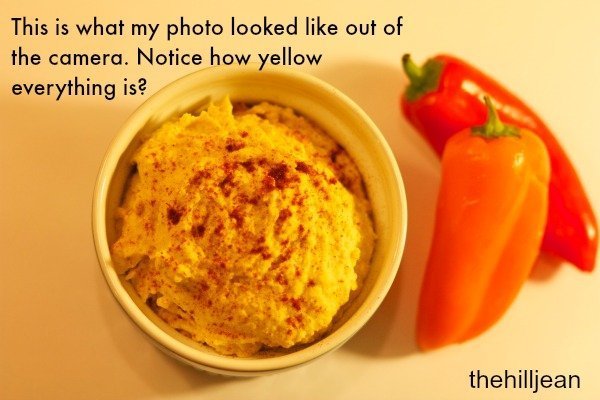 It's not totally bad. But I set the bowl on top of a piece of white paper to bring out the white. Can you locate any white in this photo? Me neither.
So here's what I did in PicMonkey: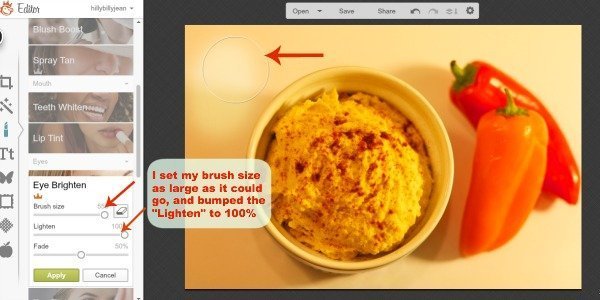 Eye Brighten is a premium tool, but I think it's worth the $5 a month. I magnified my photo and just took the brush around all the edges, and in the shadows. After you click "Apply" you can add another layer of brightener.
Here is the photo after three separate applications of the "Eye Brighten."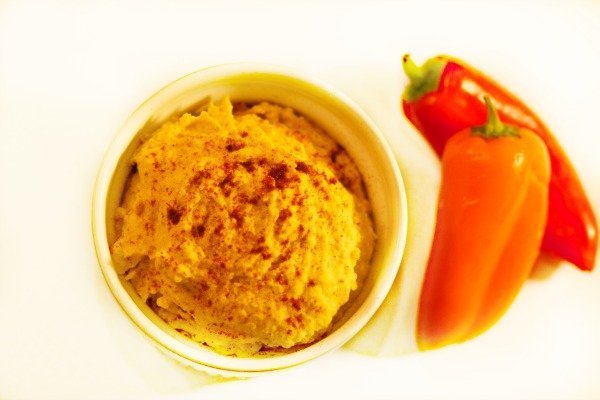 Not perfect yet, but don't worry. We have more to do.
Since I got rid of most of the yellow, I now want to make the white as bright as I can. Also, The hummus isn't quite right in color. It also turned out pretty yellow.
Time to whiten the "teeth."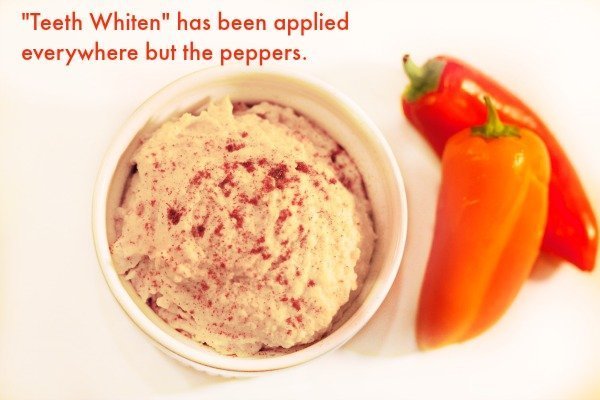 Now it's a little washed out, but that's ok because I've gotten rid of the yellow. I can go into "Colors" and heat up the temperature and saturation without making it more yellow.
Finally, I use "Mascara" (another premium tool) to go over the edges of the bowl, and the paprika on top of the hummus. Mascara really just adds a bit more dimension and picks up the texture in the photo.
Here is the end result. It's not professional status, but its a heck of a lot better than what we started out with, right?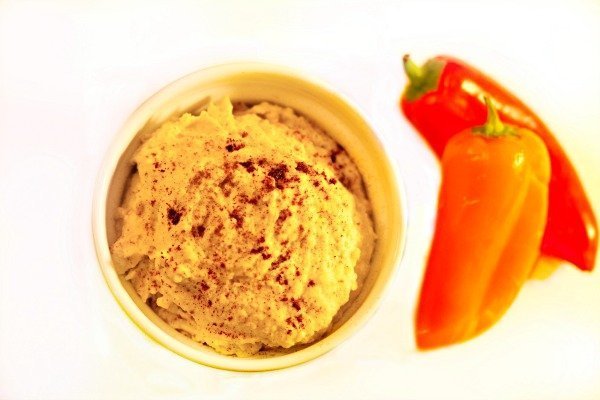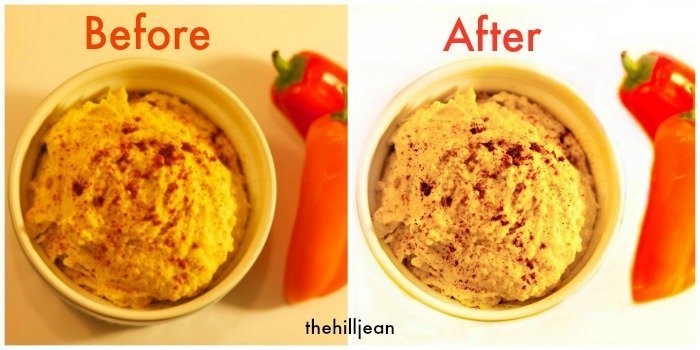 And there you have it. What do you think? Does PicMonkey save your butt? Love to hear how it helps you with photography!