Well, I'm nearing the end of my pregnancy. Almost five weeks left, and guess what? I'm not ready for this baby.
I mean, I'm totally ready to meet and hold my little dude. And I'm definitely ready to be done being pregnant. However, the other day I realized just how unprepared I am to have a BABY in the house.
I've been here before, but this time it's a little more panicked because I already have two other little ones who really don't let me get much done in the way of "nesting." And so, the other night as I lay in bed waiting for the next tablespoon of pee to set my bladder on fire, I started thinking about all I need to do before the baby arrives.
I thought I'd walk you through my thought process. If anything, it will make you feel better for not living inside my head. And we all need reasons to be grateful, right?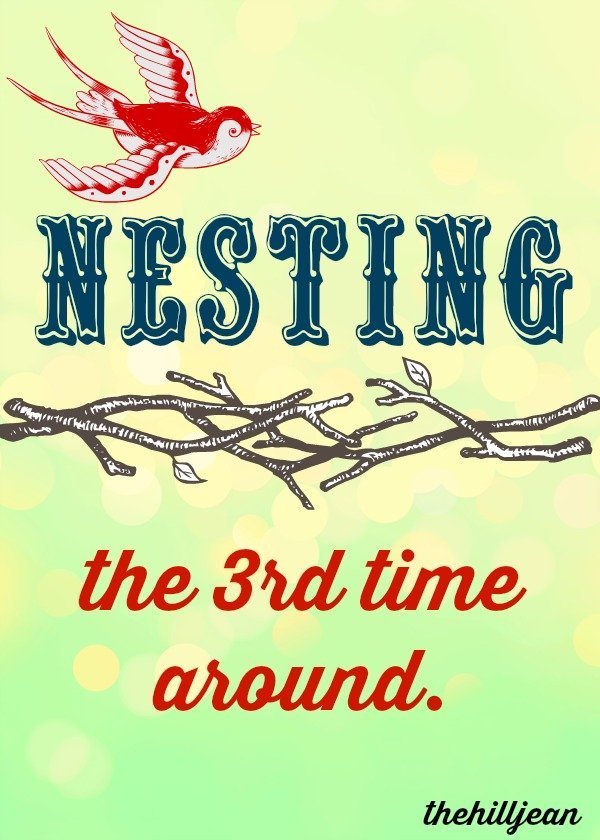 1.) Shoot, its getting really close and I don't even have diapers!
2.) Wait a minute, I need more than diapers. A LOT more than diapers.
3.) I should start some projects. I won't have the time to do any projects once the baby is here. Time to do ALL the things.
4.) I should re-paint that dresser now.
5.) I should re-paint ALL the things now!
6.) Come to think of it, now is the perfect time to finally get the kids room in order.
7.) They don't even have matching sheets.
They NEED matching sheets!
8.) And their closet ought to be organized. Speaking of which, my closet ought to be organized. Oh my gosh, our Christmas boxes need to be organized! ALL the things must be organized!
9.) The spices need to be labeled. No, the bottles need to be sanitized and then they need to be labeled. ALL the things need to be labeled!!
10.) Shouldn't I make freezer meals? Yes. We should have meals for the first month.
11.) Wait, when's the last time I cleaned our baseboards? Have I ever cleaned the baseboards? I need to clean ALL the baseboards!
12.) The fans need to be cleaned, too.
13.) The cabinets should also be cleaned.
14.) ALL the things must be cleaned!
15.) When am I going to get all of this done?
16.) No time for sleeping. I need to act now.
17.) My back hurts.
18.) I have to pee.
19.) I'm really tired.
20.) I'll write everything down and just have Matt do it all.
Yep. It's definitely different this time ???? If you want to read more pregnancy posts, here's a few of my faves:
Why Pregnant Gals Should Go to the Beach
When Your Doctor Tells You That You've Gained Too Much Weight