Summer is *almost* here. After Christmas break, I dreaded the coming of summer. Why? Because it meant no school, and without school, I'm left with a very busy little girl who needs constant activity.
But now that it's *almost* here, I'm excited. I'm excited to have days of relaxation and adventure in equal parts. Having a husband in grad school has its perks. One of them being that he has summers off, too. We've come up with a short bucket list of weekly activities we want to enjoy with our kids.
It's fun to think that they are now at ages (with the exception of Tenny) when they will retain memories for life. I want this summer to be full of sweet, simple days spent outdoors as much as possible. Living two miles from the beach means that we are going to be there almost every day. Yay!
While I'm excited to not have to think about packing school lunches, I know that having three kids at home means I will be hustling to keep everyone fed and content. Beach days and pool days call for easy, ready-to-go food options.
My kids absolutely love Kellogg's Cereal In A Cup as a fun, easy meal or snack. They like being able to just pick their cereal, peal the label, and pour their own milk. It's a hassle-free solution for me on busy mornings. Additionally,
Kellogg's Cereal In A Cup
is the perfect accompaniment for many of our summer activities. Here's how we plan to use them: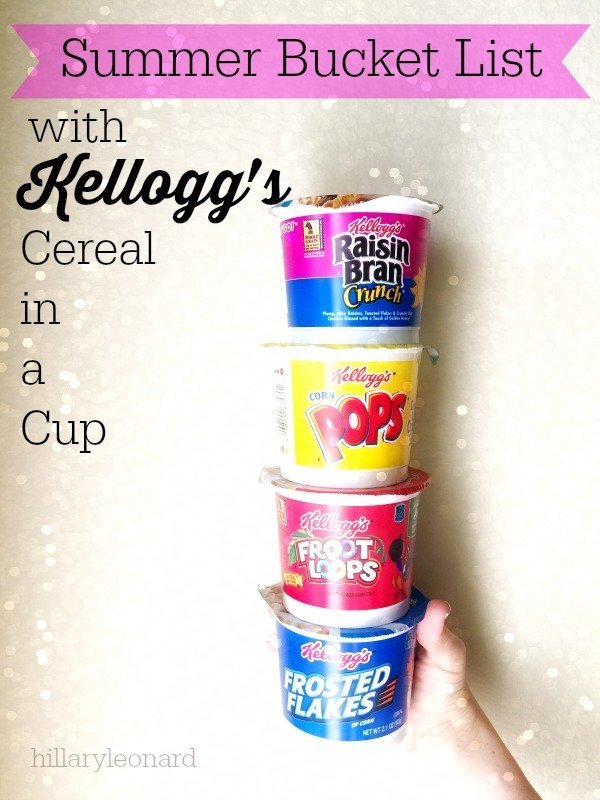 1.) Movie marathon days. Alright, I'd be lying if I didn't mention the fact that we will totally have days spent vegging out in front of the TV. I plan several marathons including Toy Story 1, 2, and 3, and Lord of the Rings. Maybe some Harry Potter and *hopefully* (if I get my hands on it) Anne of Green Gables. We'll be snacking on Froot Loops ????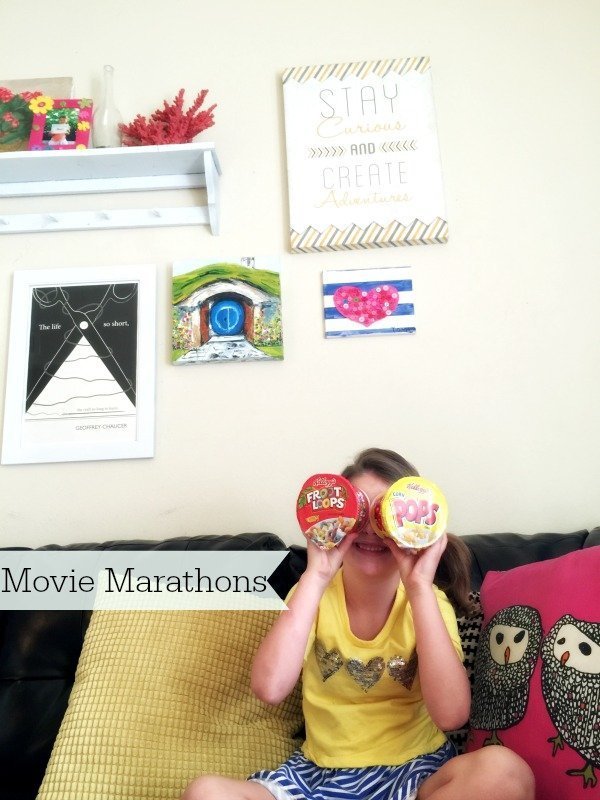 2.) As a quick, fun snack to throw in the backpack for family hikes. Side note: we're still working on this whole hiking with kids thing. Sometimes they get a little tired and whiny. Shiny snacks help ????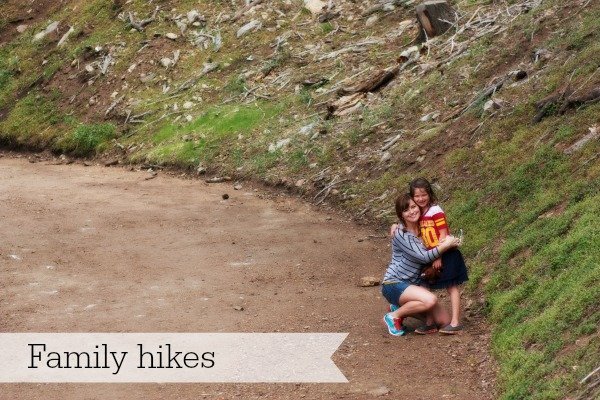 3.) For long, lazy mornings spent in bed snuggling. I am so looking forward to not having to be ready at 7:45 every morning! Cheers for staying in jammies and snuggling warm babies.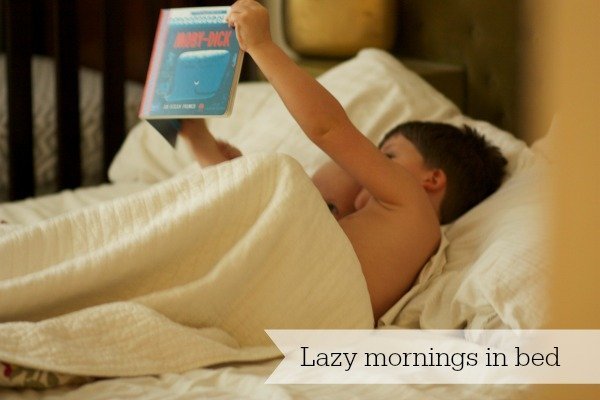 4.) Long days at the pool. Don't you just love how the pool tires out kids? And guess what? We have a water baby on our hands! Tenny LOVES being in the water. We got this cute little floatie and he is happy as a clam in it. We'll be packing our pool bag with lots of goodies (including Cereal In A Cup) for long days by the water.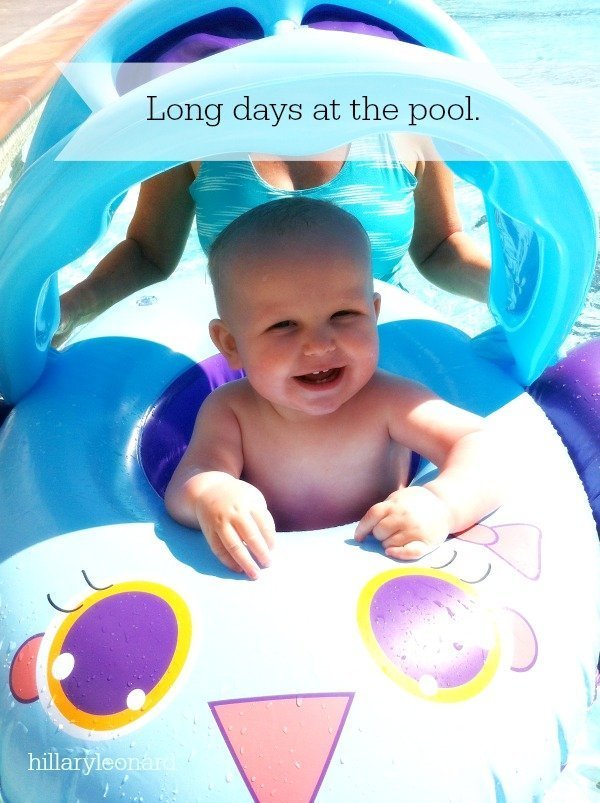 5.)On long beach days for a quick, yummy snack. An added bonus (if you ask my kids) is that they can use the cup to assist in making sand castles.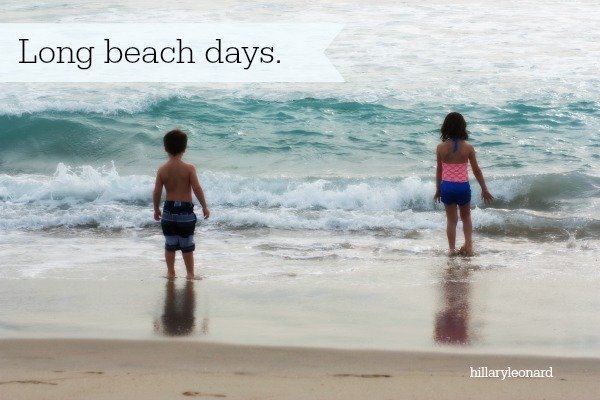 So there you have it. Our easy, totally fun summer bucket list. If you want to copy me, I won't tell ???? Buy your 4-pack Kellogg's Cereal In A Cup at
Walmart
for just $3.88! How are you
#MakingTheMostOfSummer
? Leave a comment below to enter for a chance to win a $100 Walmart gift card!
Entry Instructions:
No duplicate comments.
You may receive (2) total entries by selecting from the following entry methods:
Leave a comment in response to the sweepstakes prompt on this post
Tweet (public message) about this promotion; including exactly the following unique term in your tweet message: "#SweepstakesEntry"; and leave the URL to that tweet in a comment on this post
Is it better to have one child?
Blog about this promotion, including a disclosure that you are receiving a sweepstakes entry in exchange for writing the blog post, and leave the URL to that post in a comment on this post
For those with no Twitter or blog, read the official rules to learn about an alternate form of entry.
This giveaway is open to US Residents age 18 or older (or nineteen (19) years of age or older in Alabama and Nebraska). Winners will be selected via random draw, and will be notified by e-mail. The notification email will come directly from BlogHer via the sweeps@blogher email address. You will have 2 business days to respond; otherwise a new winner will be selected. The Official Rules are available here. This sweepstakes runs from 5/21/15 – 6/16/15. Be sure to visit the Kellogg's brand page on BlogHer.com where you can read other bloggers' posts!